Slow-Drip Martini: A Specialty Coffee Cocktail Recipe
Make a specialty coffee version of a classic this holiday season. The martini is a sophisticated and iconic cocktail that is the perfect option for entertaining.
This refreshing take on the espresso martini uses the slow-drip method to really allow the coffee to shine. With only three ingredients, there is nowhere to hide, so make sure to use the best quality ones that you can.
You may also like Mediterranean Love: A Specialty Coffee Cocktail Recipe
The PUCKPUCK slow-drip device. Credit: PUCKPUCK
Ingredients
To complement the sweetness of the liquor in this drink, choose a well-rounded coffee with chocolate notes. A honey processed Costa Rican would work well. This method of processing produces sweetness and creates body.
Brew your coffee using the slow-drip method, which will ensure it stays smooth and sweet. Slow-drip brewing is the controlled dripping of cold water on to a bed of coffee.
Because no heat is involved, the compounds that produce bitter flavours are not extracted into your coffee. This method also emphasizes floral and fruity notes because the sugars from the coffee are extracted but not muddled by a long immersion.
I use the PUCKPUCK Aeropress add-on to create slow-drip coffee in around three hours.
25 ml vodka
25 ml coffee liqueur (I use Mr Black's)
50 ml of slow-drip coffee
Ice
A cherry, to garnish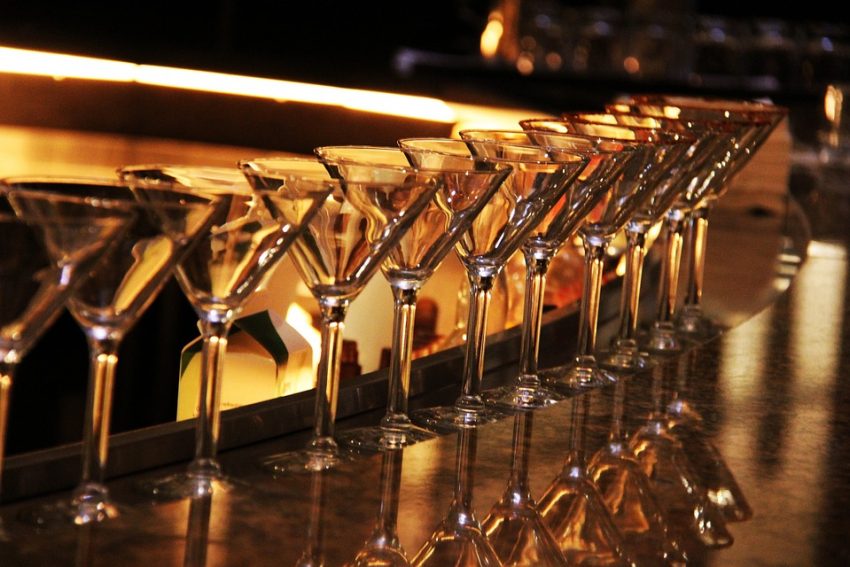 Serve in a martini glass or a coupette.
Method
Combine all of the ingredients in a mixing glass filled with ice.
Stir until well-combined and chilled
Double strain into a martini or coupette glass (the coupette is less traditional but will help prevent spills).
Presentation Tips & Food Pairings
Garnish with a cherry (try a griottine for extra decadence). This sweet drink makes a great after-dinner or cocktail party offering. Pair with intense dark chocolate or almond biscotti.
Variations
Add 15 ml of cascara vermouth, which will bring fruity flavour to the drink. Cascara is the husk of the coffee cherry, which is usually discarded. Discarded Spirits is now using it to create sweet vermouth. What better addition to a specialty coffee cocktail?
Combining the ingredients, including cascara vermouth. Credit: Discarded Spirits
This elegant revamp of the espresso martini highlights the sweet, mellow flavours of slow-drip coffee.
You can make a pot of coffee up to a week in advance and keep it in an airtight container in the fridge, ready to make the cocktail whenever you like. That's if you don't end up drinking it on its own before then.
Enjoyed this? Check out A VIDEO Guide to Making Festive Coffee Cocktails
Feature photo: A slow-drip martini with cherry garnish. Credit: PUCKPUCK
Perfect Daily Grind
Want to read more articles like this? Sign up for our newsletter!
Source: Perfect Daily Grind