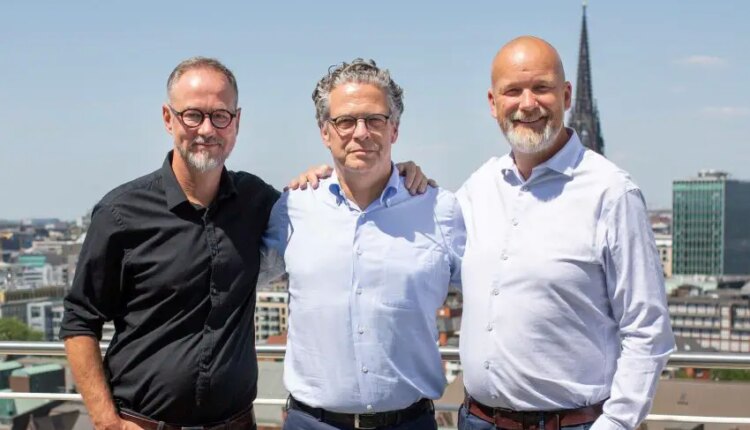 Nordic Approach Group becomes a member of Neumann Kaffee Gruppe
Neumann Kaffee Gruppe (NKG) is pleased to announce the further expansion of its worldwide network. The green coffee service group has acquired a majority share in the Nordic Approach Group, including Tropiq, based in Oslo, Norway. This partnership creates a dominant force in the specialty coffee market, setting new standards for innovation, quality, and sustainability.
Hamburg, Germany; June 13, 2023: Nordic Approach, founded in 2011 by Morten Wennersgaard and Andreas Hertzberg, is one of the most respected specialty coffee importers in the world. Continuously based in Oslo, the team has created a remarkable identity and value for their customers through exceptional quality in coffee, services, information and marketing.
In 2017, Nordic Approach's sourcing department became a spin-off – Tropiq – to serve not only micro-roasters and small volumes of specialty coffee, but also roasters that were looking for high-quality coffee in larger volumes. With colleagues in Ethiopia and Colombia, Tropiq has a strong focus on fostering farmer relationships on the ground.
"With the acquisition of the majority of shares in Nordic Approach and Tropiq, says NKG Group CEO David M. Neumann, "we are confident that we now are in an ideal position to expand our specialty business not just in Scandinavia, but across Europe, Asia and the Middle East. At the same time, we will become better business partners for producers and sellers of the highest quality coffees and to offer a full range of green coffee and coffee related services to the high-quality focused Scandinavian market."
Morten Wennersgaard and Andreas Hertzberg remain as minority shareholders and will continue leading and developing the companies as Managing Directors.
Both agree: "Nordic Approach, Tropiq and NKG are aligned in the focus on sustainability and supporting coffee growing communities at scale. We believe that this step will open doors to new possibilities, collaborations, and resources that will benefit our team, our customers and the specialty coffee community. As part of the NKG network, we will continue our journey of growth while upholding the values and practices that have made us successful. We're extremely motivated to extend our product range, increase presence in existing markets and expand our specialty coffee business worldwide, thanks to Nordic's and NKG's joint vision and expertise. Together, we'll make a global impact and continue to bring amazing coffee to even more people."
Everyone at NKG is welcoming Morten, Andreas, and their teams in Oslo, Addis Ababa and Bogotá. At the same time, NKG is very pleased to announce that Morten and Andreas, along with other colleagues from the group, will be representing NKG at the World of Coffee in Athens, June 22-24.
__
Neumann Kaffee Gruppe (NKG) is a globally operating green coffee service group, focusing on coffee only. In more than 50 companies in 26 countries, more than 3,000 highly skilled employees are active in the sectors Export & Milling, Import, Farming, Agents & Representative Offices, and Services.
Nordic Approach is a specialized green coffee trader, concentrating exclusively on sourcing and importing the highest quality green coffees. The company undertakes the process of identifying, enhancing, selecting, and marketing exceptional coffees from diverse, intriguing origins to roasters globally.
Tropiq engages in on-the-ground activities, sourcing and trading green specialty coffees on scale. They invest in sustainable and transparent supply chains, catering medium to larger enterprises importing specialty directly from origin. Alongside its sourcing activities, Tropiq lays emphasis on fostering coffee quality through hands-on collaboration with farmers and exporters, and establishing enduring, trustworthy partnerships.
For further information please contact:
Neumann Gruppe GmbH
communications@nkg.coffee
Tel.: +49 40 36123-0
This text and corresponding photo material can also be found in our Newsroom.
Source: Coffee Talk