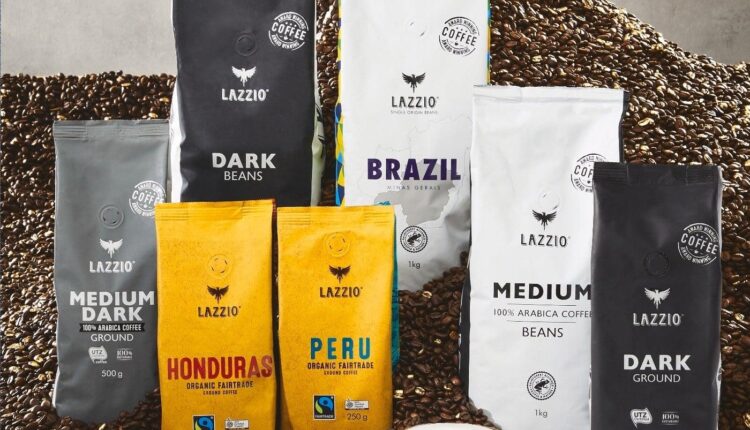 Aldi Lazzio beans win 2023 Canstar Awards Best Branded Coffee in Australia
For a third consecutive year, Canstar Blue has announced that Aldi Australia's Lazzio coffee has won 'Best Coffee Beans' in the 2023 Most Satisfied Customer Awards.
The annual review saw 956 Australians complete surveys between April to June 2023 on coffee brands they had purchased to grind and brew. The survey rated brands based on taste, aroma, packaging, variety, packaging appeal, value for money, and overall satisfaction.
Aldi beat out four other brands in this competitive category and also received top marks of five-stars for texture/consistency, packaging, and value for money.
"Having a delicious cup of coffee is a big part of Aussie culture, and we're so proud both our Aldi exclusive brands Lazzio and Expressi have continued to build on our award legacy for being best-in-class across coffee beans and pods," says Daniel Quinlan Buying Director at Aldi Australia.
"With a delightful mix of blends, ranging from just 44 cents per Expressi pod or 12 cents per cup of dark coffee beans, our extensive coffee range helps Aussie shoppers brew barista-quality coffee at home without breaking the bank."
Below are the best coffee beans found in the Canstar Blues 2023 review, with each brand meeting the minimum survey sample size of 30 responses.
Aldi Lazzio Coffee
Lavazza
Vittoria Coffee
Coles Urban Coffee Culture
Grinders Coffee Roasters
Rounding out the double win with the 'Best Coffee Pods' for a second year running, is the Expressi coffee capsules. This also received five-stars across four categories, including overall satisfaction, variety, packaging, and value for money.
Below are the best coffee pods found in the Canstar Blues 2023 review.
Aldi Expressi
Nescafé
Nespresso
Starbucks by Nespresso
For more information, click here.
Source: Bean Scene Mag