6 Amazing Coffee Drinks in the Emerald City 
As one of the fastest-growing U.S. cities, Seattle consistently reinvents itself to stay on the specialty-coffee map.
BY EDDIE P. GOMEZ
SPECIAL TO BARISTA MAGAZINE
Feature photo by Patty Zavala via Unsplash
With its famous skyline, music history, and foundational role in specialty coffee, Seattle occupies a special place in the American imagination. The area's coffee culture lives on full throttle, continuously reinventing itself while attracting a new generation of devotees.
We recently spent a week in the city in search of standout coffee drinks—here are six of the tastiest ones we found.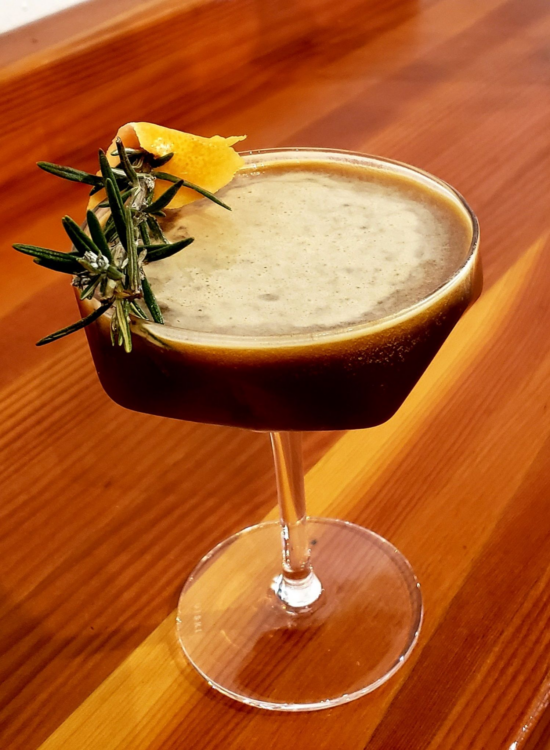 The Sun Ship at Ghost Note Coffee, 1623 Bellevue Ave. 
The Sun Ship at Ghost Note Coffee was originally conceived by owner Christos Andrews for Coffee Masters NYC in 2017.  
Before my trip, I asked local baristas about their favorite cafés in Seattle. More than one mentioned Ghost Note Coffee as a place for standout coffee drinks. Courtney did an amazing job of welcoming me in. She described the Sun Ship's ingredients—Soundscape espresso blend, smoked grapefruit rosemary syrup, coconut water, lime, and sparkling water—and told me about its history. 
The Sun Ship is served chilled in a martini glass with a rosemary sprig and orange peel garnish, which feels comfortably swanky. I broke open some of the rosemary's needles and the orange peel, running the garnish through the drink in hopes of supercharging it with a greater depth of taste. The Vita Coco coconut water anchored the drink with a tropical base. The lime is persistent and well-complemented by the grapefruit and rosemary syrup. The Sun Ship ended up being one of my favorite coffees sampled in Seattle; I'm glad I found this gem of a mocktail and a barista who did it justice. 
The Ruby Mocha at Fulcrum Coffee, 590 Bell St. 
The inviting atmosphere at Fulcrum Coffee is driven by an interior design concept appropriately called "The Living Café." It results from a collaboration between Fulcrum Coffee and Memo Furniture. The high ceilings, contemporary furnishings, and chill aesthetic contrast with the clamor of Seattle's Belltown neighborhood. 
The world-class signature beverages at Fulcrum Coffee range from the Snuggle Me, Sesame to the interesting Sweater Weather, which matches sun-dried cane crystals, vanilla, cinnamon, and locally grown chilies with steamed oat milk. The barista Nick convincingly mentioned the Ruby Mocha that he'd helped to create, which features Fulcrum's Discovery Blend and Callebaut Ruby Red Chocolate.  
This mocha avoided the tendency to end up too chocolatey. There is an evenness at work in this one, a balance of ingredients that allows the chocolate, with its fruity and berry-like burst, to fall on the palate without eclipsing the espresso and milk flavors. This delicious mocha doesn't cross over to dessert territory. Kudos to Fulcrum for the ambiance, great coffee, and well-trained baristas. 
An Heirloom Yirgacheffe Pourover at Analog Coffee, 235 Summit Ave. East 
Once ubiquitous, pourover bars are now on the decline. A well-made single-origin pourover is sometimes hard to find, even in the best of coffee cities. So the pourover station at Analog Coffee immediately caught my attention.
Analog Coffee in Capitol Hill keeps it simple and straightforward: top-notch coffee, great food, and a selection of vinyl records playing in the background. The café has been in business for over a decade, and has been featured in an array of publications as a tried-and-true Seattle coffee destination. 
I sampled a featured Camber Coffee's Ethiopian Reku pourover, roasted in nearby Bellingham. Each sip was bursting with the fruity aromatics that make African coffees unique, while sweet and tea-like characteristics contributed to its well-roundedness. They served sparkling water alongside in a cute vintage mug.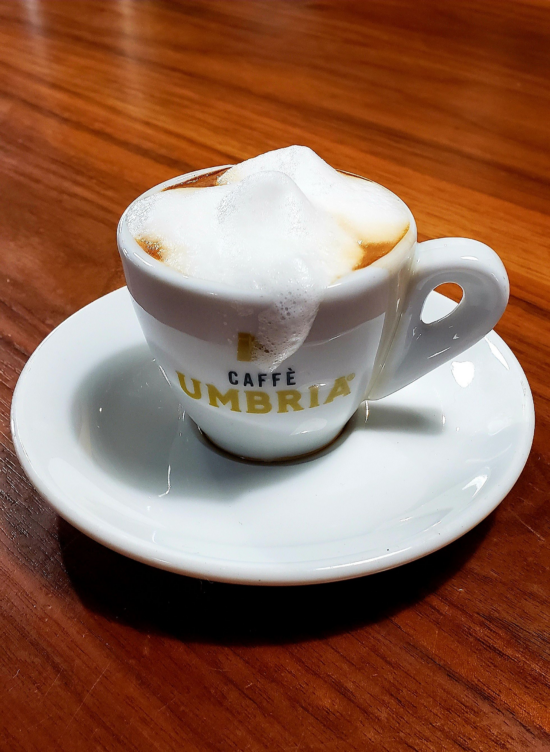 A Macchiato at Resistencia Coffee, 1249 S. Cloverdale St.
Pauses in the Saturday morning rush at Resistencia Coffee in Seattle's South Park neighborhood gave me a chance to talk with the barista Elijah about local coffee. The steady stream of devotees reminded me that vibrant community spaces can do important work beyond serving coffee.  
Resistencia Coffee owes much of its vibe to the neighborhood. South Park is a patchwork of working-class residences and industrial warehouses, tucked in between the King County International Airport and a distant silhouette of downtown. It's also one of Seattle's most diverse neighborhoods and prides itself on its cultural and community offerings. The definition of the shop's name is prominently displayed on one of the walls: "Resistencia: A local community standing up against adversity with relentless hope and care for everyone in the neighborhood." 
Elijah and I settled on a macchiato. The shop features coffee from Caffe Umbria, which operates a roastery just down the street. Their Gusto Crema Blend gives the macchiato a rich flavor base, brought to a crescendo with just enough milky sweetness. Elijah's mastery of milk foam proved that a macchiato can be upfront and present in the shuffle of extraordinary drinks. 
Cà Phê Trung (Vietnamese Egg Coffee) at Hello Em Viet Coffee & Roastery, 1227 S. Weller St.
Hello Em Viet Coffee & Roastery operates inside of Little Saigon Creative, a community space promoting Vietnamese art and culture. Hello Em is not just riding the wave of popularity in Vietnamese coffee; they provide an authentic Vietnamese coffee experience. One look at their menu tells you there is an intriguing world of drinks on offer. 
I chatted with the baristas about the contrast between Vietnamese coffee in Vietnam and in the United States, and their experiences with cafés in Vietnam. Without having tasted any of the coffee drinks, my visit had already proved worthwhile.
The Cà Phê Trung was a personal favorite. This espresso drink is served with a spiced, fluffy egg yolk and condensed milk topping whipped up with a bit of sugar. The popular drink uses cà phê anh, a dark-roast single-origin robusta from Vietnam, described on the menu as "earthy, complex, and intensely bold." This drink is an adventure; it can be mixed together before drinking, or you can nibble on the dessert-like topping until the espresso is reached. I chose the latter, which made for a delayed but sensational combination of the drink's primary components. 
The Gatta Anaerobic Signature Drink at Olympia Coffee, 4824 Rainier Ave. South
Olympia Coffee Roasting has been supplying the Pacific Northwest with outstanding coffee since its inception in 2005. The company's reputation for sourcing, roasting, and presenting select-grade coffees continues to grow along with its brick-and-mortar locations. Their Columbia City, Seattle, location is a beehive of activity, with an old-fashioned corner store feel. 
I'd stopped in the area for food and used the Google Maps "Coffee Near Me" feature. Olympia Coffee was about 300 feet around the next corner. Luckily for me, Reyna Callejo, a retail trainer who will be competing in the U.S. Barista Championship next month in Portland, Ore., was on hand dispensing flights of the Ethiopian Gatta Anaerobic. Talk about serendipity!
The flight consisted of a double shot of espresso and a single-shot signature drink, both made from the Gatta Anaerobic. The espresso rose to the occasion, offering an unobstructed taste of the fermented coffee's flavor notes of passion fruit, mango, and pineapple. The accompanying signature drink was out of this world. Its mouth-watering ingredients: espresso, dragon fruit, lime, Calpico, elderflower, burnt honey, and aromatic spices. Reyna is bound to win over the judges in Portland if she makes them a drink as singularly delectable as this one.   
ABOUT THE AUTHOR
Eddie P. Gomez (he/him) is a freelance writer based in Modesto, Calif. When he is not substitute teaching kindergarten classes, he wanders from city to city, perfecting the art of the food and coffee adventure.


Source: Barista Magazine