With New Roastery and Tasting Room, Golden Lantern Coffee Shines in Southern California
The warm glow of coffee will soon be drawing the public to a new tasting room at the new roastery of Golden Lantern Coffee Roasters in Laguna Hills, California.
Opened to wholesale customers earlier this Spring, and soon to open to the general public, the Golden Lantern tasting room's dark-stained wooden surfaces, charcoal-colored walls and austere concrete flooring will provide the backdrop for colorful coffees coming from the adjoining production space.
Golden Lantern's 15-kilo and 3-kilo Mill City Roasters machines brown the beans that head next door for preparation through a La Marzocco Linea Mini machine paired with a Mazzer grinder, while a Mahlkönig EK43 handles the grinding for a number of manual brew methods.
"We are pretty big coffee gear nerds, but we decided to source equipment keeping quality, reliability, durability, versatility, workflow and budget all in mind," Golden Lantern Coffee Co-Founder Matt Rosenblum recenlty told DCN. "I also love equipment that acts as great tools for training. A machine like the Linea Mini is pretty hands-on, leaving it up to the barista to perfect every step in the process."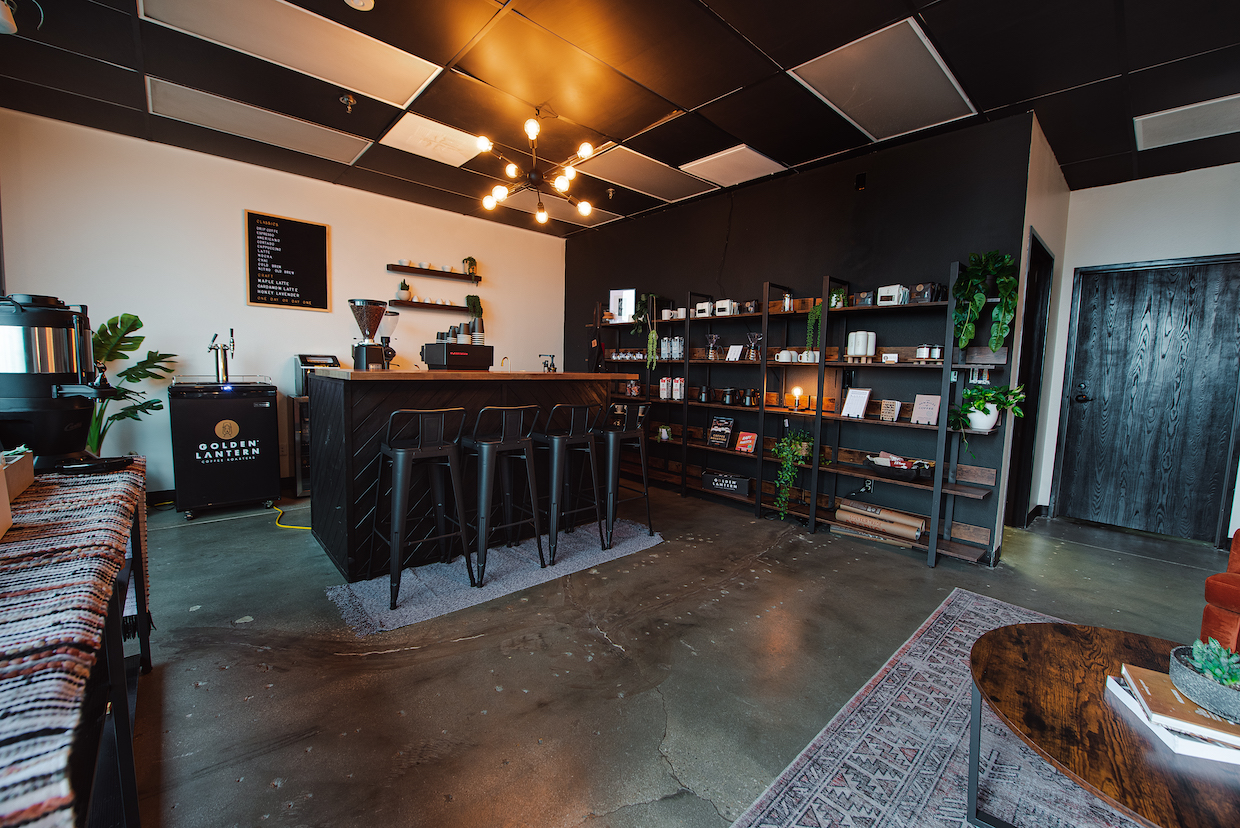 Green coffees make their way to Golden Lantern primarily through Hacea Coffee, whose Anaheim headquarters is located just a half hour's drive from the roastery.
"While direct trade is a goal we aspire to, by working with an importer we are able to project how much of a certain coffee we need for the year and stock it accordingly, while still building relationships with the producers," said Rosenblum. "While some of our staple coffees are locked into yearly contracts, we are able to get access to rare and special coffees that we can carry on a limited basis. Since Hacea has forged these relationships over the years, it's like having a friend handle the introduction and logistics to a farm you might be interested in working with."
---
Related Reading
---
Golden Lantern initially lit up in mid-2019 in the home garage of Matt and Kelsey Rosenblum. The couple and co-founder Misha Mansoor launched the home-based roastery with the 3-kilo Mill City machine, organically growing the business through e-commerce and wholesale.
"With our concept proven and our boots strapped, we quickly outgrew the 3-kilo and started roasting at a larger co-op type roasting facility here in Orange County," Rosenblum told DCN. "When 2021 rolled around we knew it was time to expand our own operation and started building what is now our roastery and tasting room."
As opposed to the brightly lit roastery, the tasting room offers more subdued and comforting surroundings with lush greenery, filament-style lighting and a combination of new furniture and pieces selected from the Rosenblums' home. The design of the room was led by Kelsey Rosenblum, who also created much of the artwork within the space.
"When we were handed the keys the property was very sterile and had absolutely no character," Matt Rosenblum said, noting that the 1,400-square-foot facility is in a light commercial/industrial complex. "Our mutual goal was to build the space as a reflection of us — a place where we would want to spend our time, and most importantly a space that was inviting to our guests and clients."
Rosenblum said the company is finalizing a schedule for public hours, with the hopes that Golden Lantern might provide some illuminating coffee tasting experiences.
"Our area in Orange County is still catching up to some of our neighbors to the north and south," said Rosenblum, "but we're proud to be a part of the growth and movement here."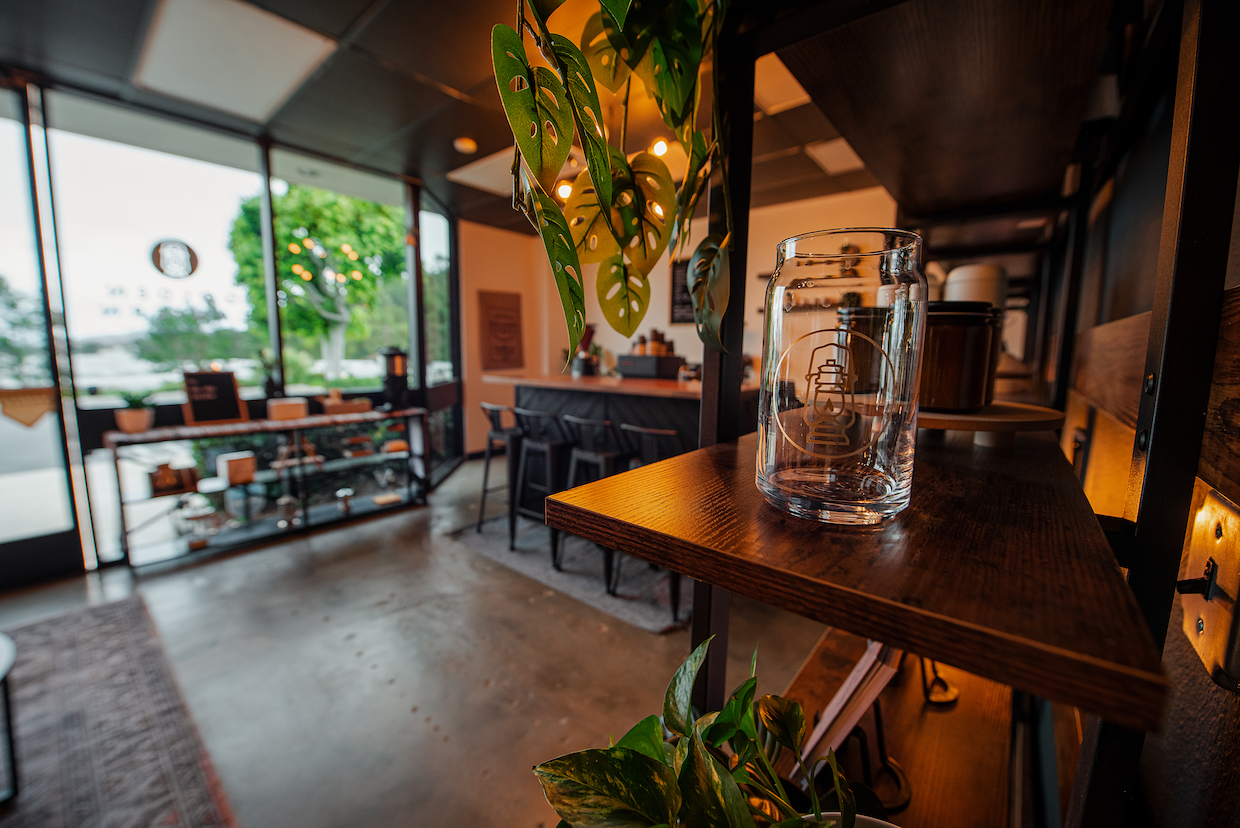 ---
Golden Lantern Coffee Roasters is located at 26072 Merit Cir. in Laguna Hills. Tell DCN's editors about your new coffee shop or roastery here. 
Source: Daily Coffee News