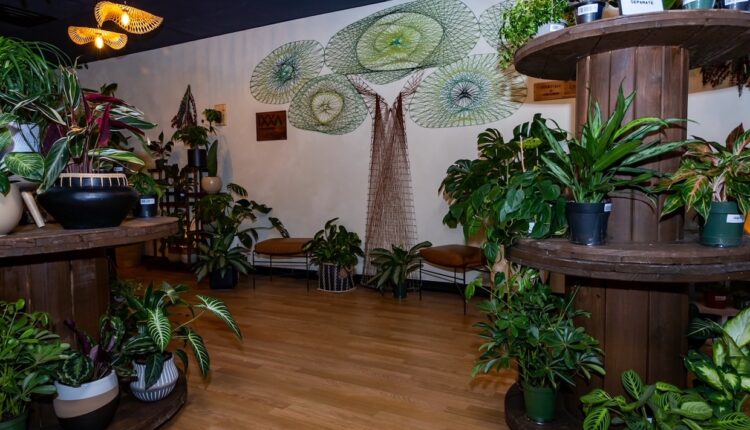 The Ixxa Coffee and Plant Shop Blossoms in Northwest Indiana
Reflecting the mountainside jungles of Central America from the frosty southern shores of Lake Michigan, Ixxa Coffee and Plant Shop has opened in Northwest Indiana. 
The Hammond shop, which technically bears a Whiting address, offers coffees roasted on-site in a Diedrich IR-12 roaster alongside a variety of plants and accessories.
Ixxa Coffee co-founder Jose Marin runs the coffee roasting operation, while his wife, co-founder Stephanie Mora, runs the new plant side of the new retail shop. 
Marin, is a first-generation Mexican American, and Mora, whose parents were born in Costa Rica, are passionate about both sides of the Ixxa (pronounced eek-sa) business. Both of their families hail from places where specialty coffee is grown, and where the landscapes are lush and green.
Marin told Daily Coffee News that coffee and plants are also both items that are commonly found at big chain and box stores, but benefit greatly from the love and attention applied by a small, independent and specialized business like Ixxa.
"The whole idea for Ixxa was, how do we combine our two passions, coffee and plants, which somewhat are synonymous to each other," Marin recently told DCN. "We meticulously look at these plants, and we choose and inspect them to make sure that they are healthy when we bring them into the shop, so when you bring them home, they don't infect your other plants with pests or other diseases that the plants may carry from the big chain stores. We're selling almost as many plants as we are coffee."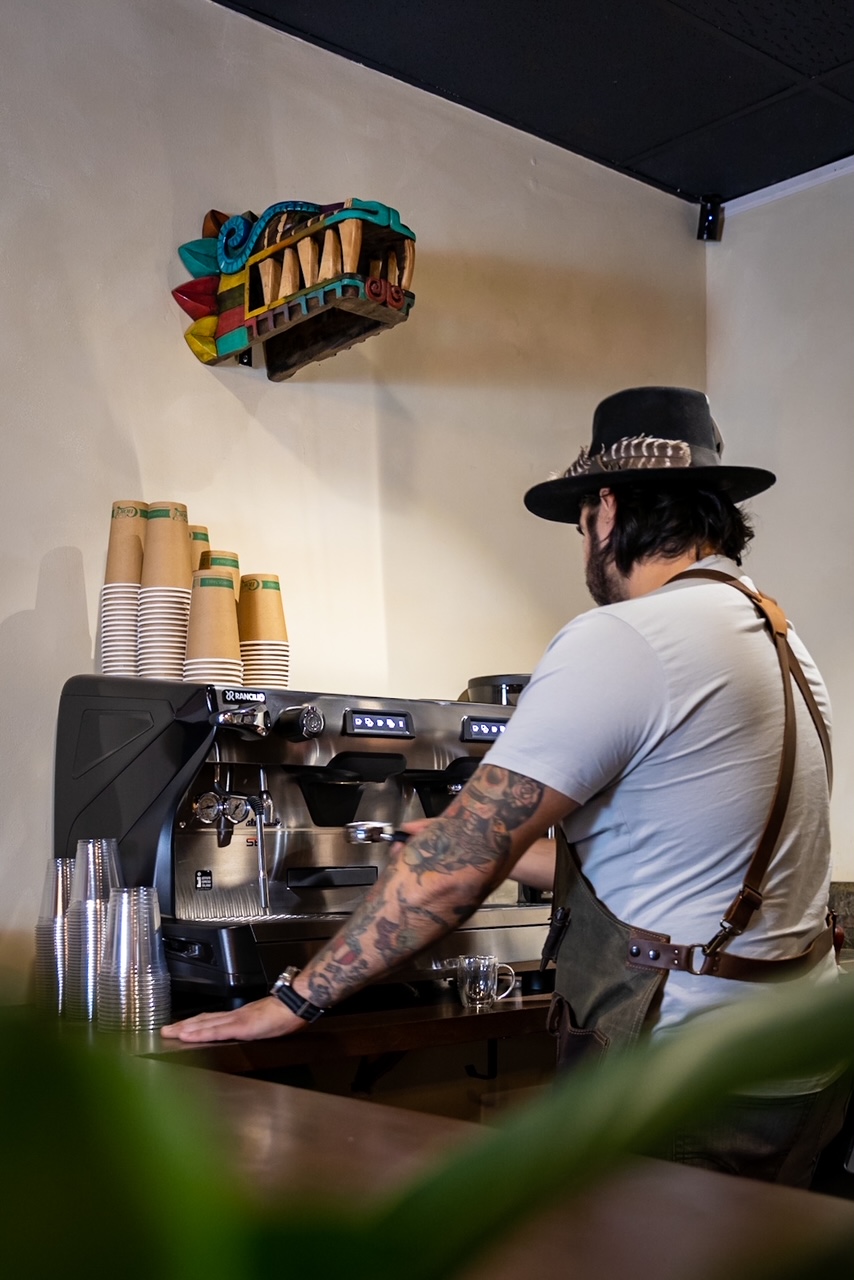 Founded late 2021 under the name Maya Coffee, the company rebranded to Ixxa Coffee Roasters in June of last year, combining two Mayan language words: "ix," a multilayered word that Marin said includes a reference to Mother Earth, and "xa," a suffix connoting repetition or "again."
For the owners, the name also reflects a preference for supporting regenerative agricultural practices in its Latin America-focused green coffee sourcing program. 
Marin is primarily sourcing beans through importers Cafe Imports and Genuine Origin while seeking to support environmental and economic sustainability among coffee producers. Marin was initially roasting coffees for the business on a 3-kilo Dongyi roaster before upgrading to a Cropster-linked 12-kilo Diedrich last fall.
"Hopefully, in the next year or so, we can go direct-trade with some of these farms, so I can make sure that we are paying top dollar," said Marin. "Right now with the brokers, I know there's there's probably some things that we can do better, but nonetheless I think Cafe Imports has really held up their part of the part of the bargain in giving us all the information needed."
The approximately 500-square-foot roastery is located at the back of the approximately 1,100-square-foot shop. Marin said the aim is to pair a high quality of drinks with speedy service in order to win customers away from nearby coffee chains and broaden their horizons of flavor in their coffee.
"With a little bit of education, I'm starting to be able to walk them down to more of a medium roast, a little bit lighter than what they're used to," said Marin. "Typically we want to roast so they still get some of that good, natural flavor of the coffee. For example, I'm experimenting a lot with Colombian coffees that are just fruit bombs, they just have insane flavors: rose, strawberry berries, dried fruits. I really love that flavor personally, and I want to kind of portray that in our coffee."
---
Ixxa Coffee and Plant Shop is located at 1720 Calumet Ave. in Whiting, Indiana. Tell DCN's editors about your new coffee shop or roastery here. 
More From DCN
Howard Bryman
Howard Bryman is the associate editor of Daily Coffee News by Roast Magazine. He is based in Portland, Oregon.
Source: Daily Coffee News