TBD Coffee is Determined to Win Over Coffee Drinkers in LA
In a saturated roasted coffee market, a Califonia couple is determined to add a touch of levity to the quality coffee experience with the launch of TBD Coffee Co.
Young entrepreneurs Ashley Vasquez and Zachary Dripps, who met just prior to the onset of the pandemic in 2020, launched the business just months later, inspired by their own experiences as coffee consumers.
"We are everything that people are looking for in a small business," Vasquez recently told DCN. "We are you; we are the consumer that is out there just trying to find small businesses that are hustling and providing a good product, and doing so ethically."
While neither business partner had direct coffee industry experience prior to the TBD launch, Vasquez brings to the business a background in advertising and marketing, while Dripps boasts a complementary background in photography and design. Their dachshund Marlee is identified as the brand's director of consumer affairs and signs off on company emails.
To this point, TBD has turned to the Southern California roasting outfit Temecula Coffee Roasters for roasting services, while also leaning on the company's expertise in ethical and sustainable sourcing for coffees making their way into TBD bags.
---
Related Reading
---
According to Vasquez, the branding of the coffees reflects a shared sense of humor between the two owners. Running counter to the often ultra-serious nature of specialty coffee branding today, the company's single-origin and blended coffee bags bear names such as "Gotta Put Pants On Today," "This Coffee Dated Pete Davidson" and "Listen here you slippery little Per My Last Email…"
Vasquez said Dripps' design ability allows the brand to quickly turnaround new products while keeping branding in line with current events.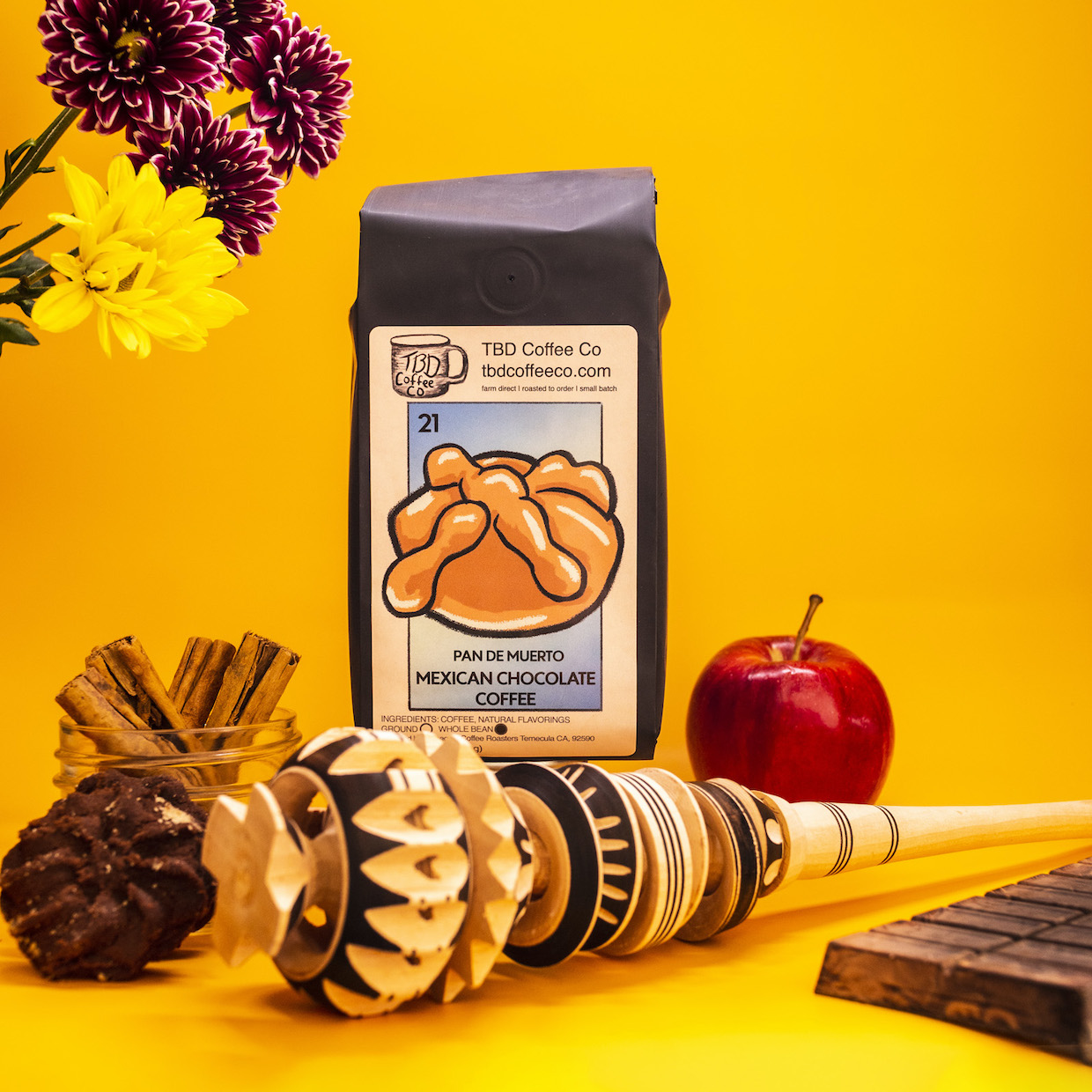 Based in Hollywood, the couple ultimately hopes to expand the TBD into a physical space, but for now the focus is on direct-to-consumer online sales.
"The model we're working with right now allows us to focus on building our brand and finding our customer base," Vasquez said. [We're] locating the other customers that really think and feel the way we do so we can hone in and create that ecosystem."
In the absence of a brick-and-mortar shop, the TBD is currently maintaining a Coffee Shop Vibes playlist of lo-fi beats complemented by animations by Dripps. The brand has also popped up at several Los Angeles markets.
"You can learn so much about your own company from other people by being in person," Dripps told Daily Coffee News. "Online when someone browses your website and doesn't buy anything you don't know why, but for people right in front of you they might be like, 'Oh I only drink decaf.'"
While the long-term future of TBD Coffee remains to be determined, Vasquez and Dripps are intent on meeting as many coffee drinkers as possible who share a passion for internet humor, sustainably produced goods and quality cups.
Said Vasquez, "We are the consumers we are targeting."
---
Does your coffee business have news to share? Let DCN's editors know here. 
Source: Daily Coffee News