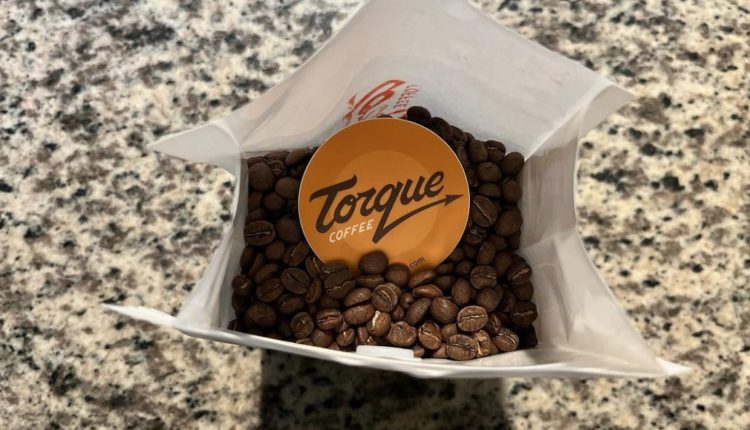 Startup Torque Coffee is a Force for Change in How Coffee is Valued
Reflecting decades of pent-up progressive energy in the specialty coffee industry, a new coffee roasting company called Torque Coffee is seeking to be a force for change in coffee's value structure.
Specifically, the company is basing the purchase price for high-quality arabica green coffee on what it is worth, rather than by what it costs.
Created by coffee roasting veterans Nanelle and Andy Newbom in San Diego, Torque Coffee is built upon a model the Newboms call "proportional pricing," through which coffee farmers or producers are paid a fixed percentage price associated with the retail price of the roasted coffee bag.
In short, producers receive 20% of the retail price of Torque Coffee bags, which are currently priced at $20. After calculating loss due to shrinkage during roasting and other expenses, the farmgate-level price paid to farmers is $4.75 per pound of green coffee. Adding symmetry to the equation is the fact that 20% is the same proportion per bag that Torque counts as profit.
In interviews with DCN, the Newboms said the model is explicitly designed to buck the existing norms of coffee purchasing, where value distribution heavily favors coffee roasters and retailers over producers, thanks to conventional market structures like commodities-driven pricing.
"Promotional pricing is what we want to use to break the supply chain," Andy Newbom, the co-author of the book Coffee Spanish for Coffee Buyers, recently told DCN. "The whole point is the market is not broken. It's not broken but price is anchored or screwed into the producers. And then, on the other end, it is not anchored anywhere. So the only way you can make a supply chain really work — to give it a little equilibrium, a little balance — is by screwing it into both ends."
---
Related Reading
---
Nanelle Newbom is leading the company's roasting efforts inside the California Coffee Collective in nearby San Marcos, California. With compostable packaging, a new Torque offering is released every other week for single purchases or discounted subscription purchases, with shipping in reusable boxes.
The company's first offerings were made possible through "spot purchases" — i.e. purchases of green coffees importers already had in stock. A standard practice among roasting companies, the spot purchasing also put Torque in the odd position of figuring out how to retroactively pay producers more in order to meet the $4.75 farm-gate threshold.
Moving forward, the Newboms plan to leverage their two decades' worth of connections in the specialty coffee industry to purchase coffee through forward contracts, a strategy that is often out of reach for roasting companies of their modest size.
"We talked to importers and they're like, 'Wait, you want to pay more than you have to for coffee? Are you crazy?'" Andy Newbom said of the spot purchases. He likened the experience to the early days of the "direct trade" movement, where roasters were willing to increase their expenses and pay more for coffees in pursuit of improved quality as well as more meaningful relationships with producers.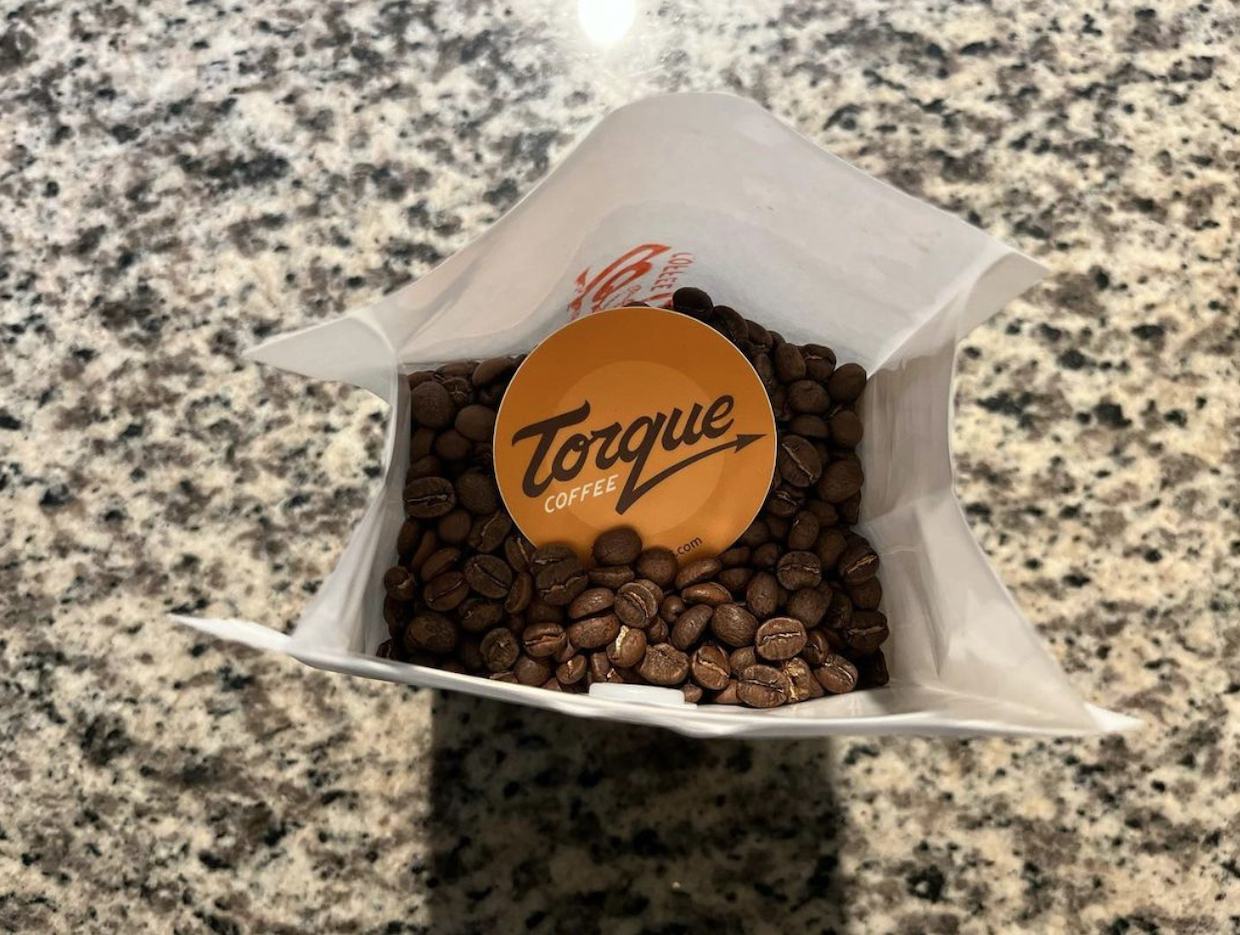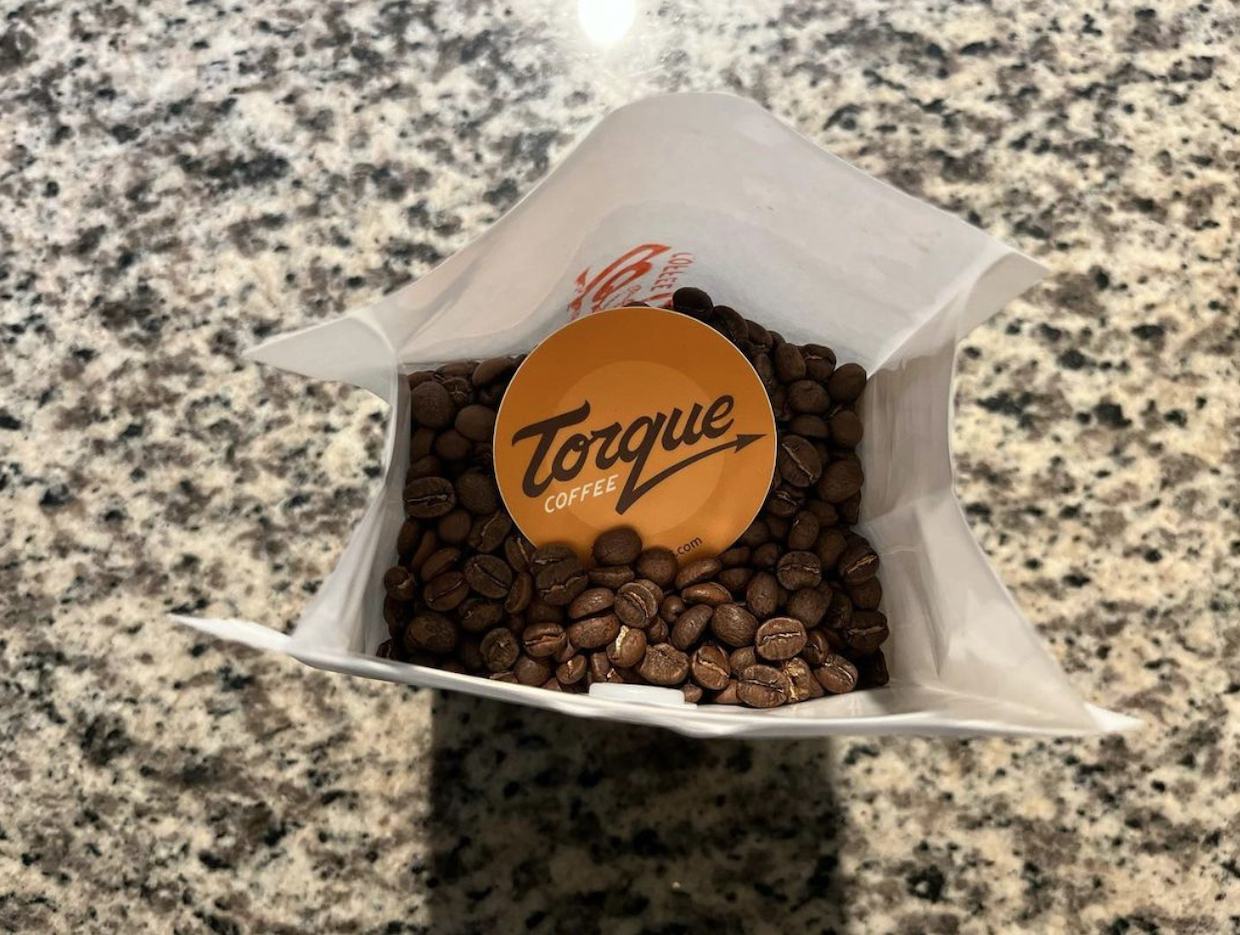 One of those early direct trade pioneers was Barefoot Coffee Roasters, which Andy and Nanelle Newbom co-founded in 2003 before ultimately selling the business. The two have since dipped back and forth into the worlds of both specialty coffee and craft beer.
Nanelle Newbom described the long-simmering Torque model as a kind of gateway through which other coffee businesses might begin to reconsider value within their own supply chains.
"Although it is appropriate to regard 'the whole' as more valuable than the sum of its parts, many businesspeople have embraced what I view as a distorted idea that they personally are a value and other contributors are just costs," Nanelle Newbom told DCN. "I want to flip that… [I] see the model as a comment on broad social and economic issues in a time when executive pay is some ungodly, distorted and grotesque proportion of wealth basically sucked up through a systemic straw from the contribution of others whose compensation is minimized. What if a portion of that total value was by default due to every worker? I don't see myself accomplishing that, but on this nano-scale, I can model it and hope that people will talk about it. It's a big idea compressed and simplified."
Andy Newbom similarly described the Torque model as an evolutionary one, following whatever progress has been made by the "direct trade" or "Third Wave" coffee movements.
"When we started doing direct trade, we thought nobody would do it because it's a model that didn't make any sense," said Andy Newbom. "But enough people have done it; and people have succeeded at it and built really good foundations — both big and small roasters."
However, Newbom added that much of the sustainability-related language associated with the direct trade and Third Wave coffee movements has been essentially used to death, both by well-intentioned actors and by opportunistic marketers.
"Ethical, sustainable, responsible, fair — all these fuzzy words — they don't help consumers anymore," Andy Newbom said. "On our website, there are no pictures of farmers, no pictures of coffee, no smiling faces at origin. We won't ever have that, because we're not selling that. What we're selling is coffee, and we're simply saying we pay 20% to the producer. That's it."
---
Does your coffee business have news to share? Let DCN's editors know here. 
Nick Brown
Nick Brown is the editor of Daily Coffee News by Roast Magazine.
Roasting
California/Pacific
Source: Daily Coffee News