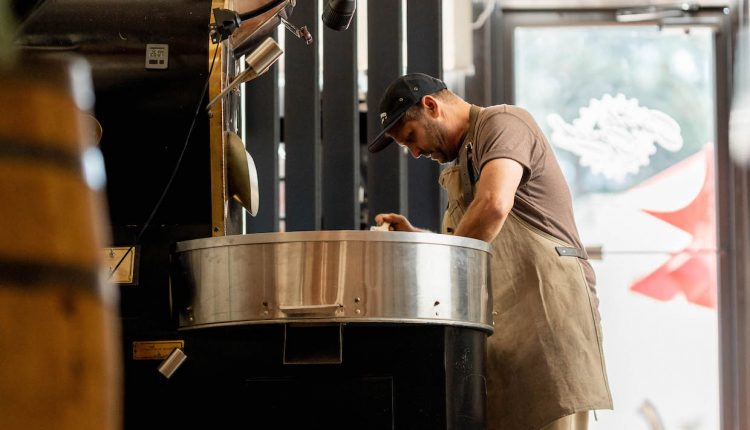 Single Speed Coffee Shifts Gears with New Roastery Cafe in Flagstaff
Single Speed Coffee Roasters has cruised into a new brick and mortar roastery cafe amidst the ponderosa pines of Flagstaff, Arizona.
Greenery dangling from planters on the ledge of an upstairs balcony adds touches of nature in between the clean white walls of the airy modern-industrial space, where guests can find seats in the 200-square-foot loft or the 1,000-square-foot main level.
Driving the action is Single Speed Head Roaster Matt Goetz, who helms Diedrich IR3 vintage Diedrich IR12 roasters that are visible behind the bar.
"Quality is paramount in our constant quest for good coffee, and we have been fortunate enough to work with some really good suppliers," Single Speed Coffee Owner Brad Richmann told DCN. Richmann credited green coffee suppliers such as Agora Coffee Merchants, List + Beisler and Mayan Winds with helping to lead the coffee program into fruition.
Richmann, a former contractor, helped complete much of the interior remodel himself, including the loft space. Plans for the cafe started during the pandemic, and though doors initially opened in October 2021, renovation inside the shop has been ongoing to meet the evolving needs of customers.
"Our original design goals were to have a simple, clean feel and look with limited seating inside and a pick up window. This was during Covid of course," said Richmann. "Then we had several requests from customers that wanted a place to sit, either to work or meet up and enjoy our offerings. That's when we decided to create a simple, comfortable, experience with what we already had."
The resulting space features surfaces of natural wood, unfinished steel and a soft shades of cream.
---
Related Reading
---
The warmth and neutrality of these selections is also meant to make way for the in-cup vividness of espresso ground by a Ceado E37T grinder and extracted on a Dalla Corte Evo 2 espresso machine, or that of manual pourovers supported by a Fellow Ode grinder. Batch brew made on a Wilbur Curtis brewer rounds out the coffee options.
Richmann, who bought the business from his brother-in-law in 2009, said it didn't really evolve from a hobby into an earnest commercial enterprise until about 2015. Shortly thereafter Richmann steered the company away from permanent retail operations in favor of mobile cafes and the wholesale roasting business.
At its peak, the Single Speed fleet consisted of a variety of vehicles and trailers, both motorized and pedal-powered. Several of those vehicles remain on the road, including an electric cargo trike for the farmers market and occasional weddings; a larger bike-towed box trailer for pop-ups; and a larger box truck for larger events like concerts. The company also assists wholesale customers in developing mobile operations of their own.
"We have found ourselves helping those interested in the mobile cafe business achieve their goals and dreams," said Richmann. "We've helped counsel entrepreneurs on barista training and business strategy and operations, have supplied them with our coffee, and even have done some build-outs for their mobile cafe."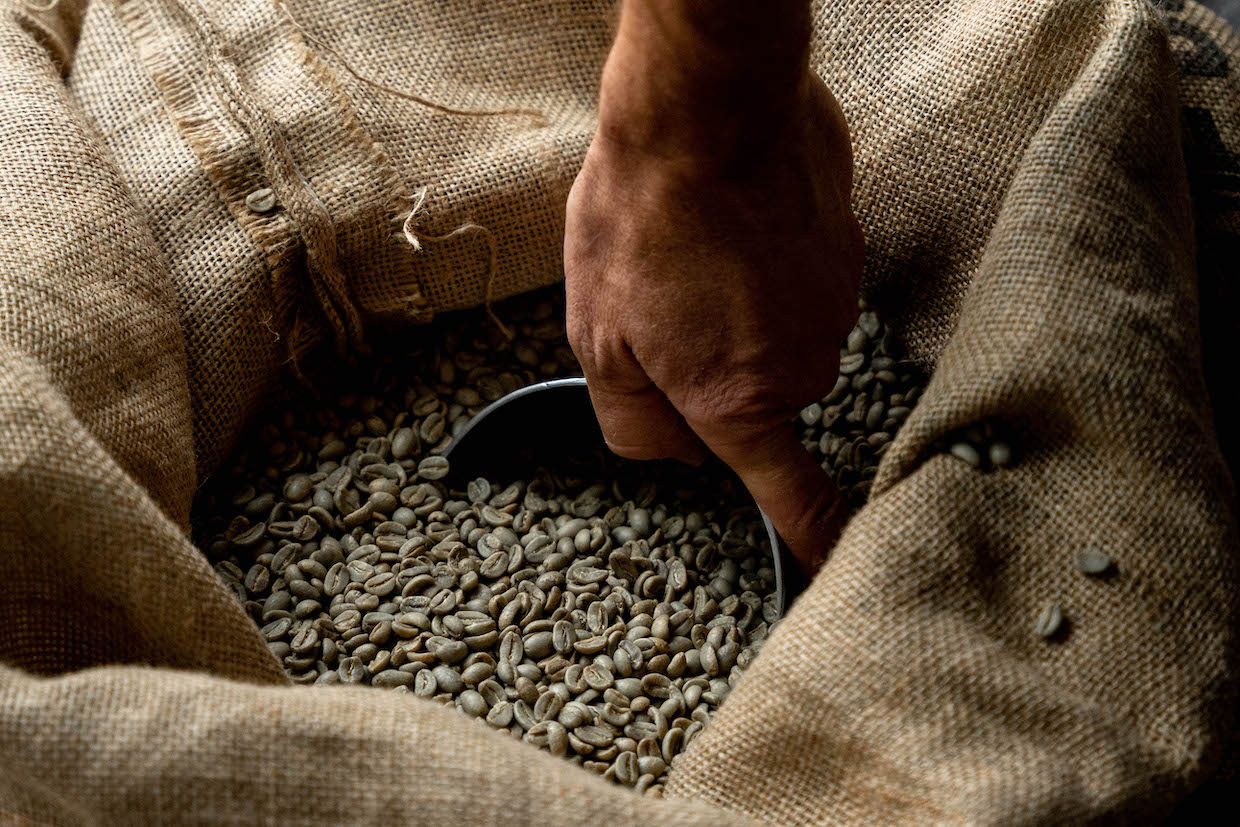 Richmann said the company plans to continue to grow the wholesale roasting business while refining cafe operations, including potentially adding more health-and-wellness-oriented offerings to the Flagstaff.
Single Speed Coffee Roasters is located at 1000 E. Butler Ave. in Flagstaff.
---
Does your coffee business have news to share? Let DCN's editors know here. 
Howard Bryman
Howard Bryman is the associate editor of Daily Coffee News by Roast Magazine. He is based in Portland, Oregon.
Source: Daily Coffee News