Luminous Coffee Flashes with Darling Design and Rarefied Retail
With weekly product drops, vivid designs, adventurous cup characteristics and transaction transparency, Las Vegas-based startup Luminous Coffee is presenting specialty coffee in a whole new light.
Offerings through the Luminous e-commerce and wholesale programs consist of fruity and floral coffees with a focus on unusual and experimental post-harvest processing techniques. The brand amplifies the excitement of these coffees by limiting their availability to a weekly product drop.
Every Friday, Luminous launches a new set of four coffees in its "dropstore." Subscribers to Luminous' text system receive a password for early access from 11 a.m. to 1 p.m. After that time, the online store opens to the general public, but only for 22 hours before it closes until the next Friday.
"It took thousands of years to get to where we're at with cheese, wine, crazy other different things," Luminous Coffee Co-Founder Mason Salisbury told Daily Coffee News. "Bread now is crazy expensive, and coffee over here is looking like it's cheap, but there's so many hands on the work. We created the dropstore model for this reason."
Salisbury, who has helped launch other roasteries and cafes as a consultant, takes the lead on curating, profiling and roasting Luminous coffees on a pink powder-coated Loring roaster located in a Las Vegas retail space shared with Dark Moon Coffee. The two businesses share a variety of equipment, but remain entirely separate companies.
Luminous Coffee Co-Founder Lexus Quirante pitches in with production roasting while leading numerous freelancers in the company's vivacious design work and curating a selection of ceramics and glassware.
Each 200-gram (7.5-ounce) bag of coffee is packaged in an adorably illustrated restaurant takeout-style cardboard box. Shipped along with the coffees is a fun bunch of extras, including stickers, a brewing water mineralization packet, an instant coffee packet, a can of RTD cold brew and a fortune cookie.
Boxes typically fall within the range of $28 to $35 and are available by mail or for pickup at "Lumi Hubs," which are retail locations of Luminous wholesale customers.
"There is no Spirit Airlines version, where you just get the bag and it's cheaper," said Salisbury. "No matter what, you're getting the experience. It is what it is, and then we have a subscription, too, which is even weirder."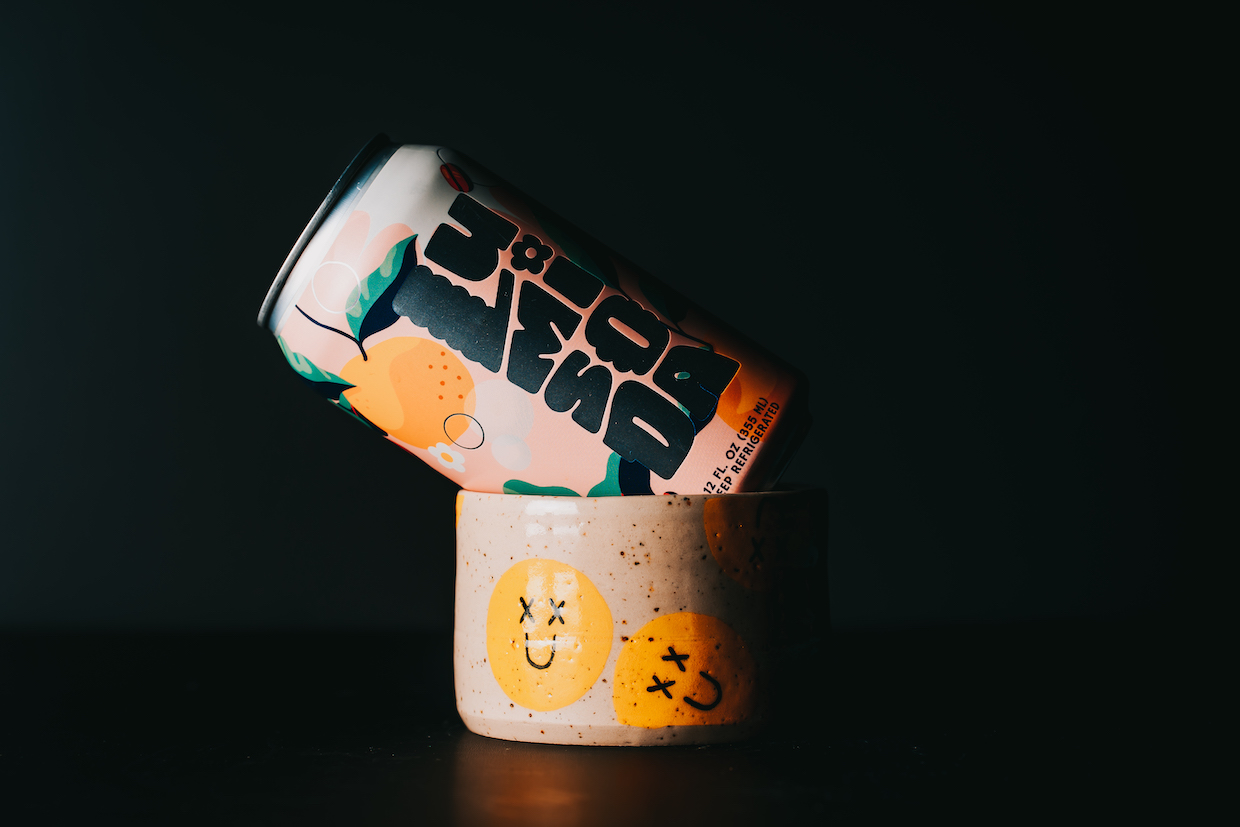 On the 21st of each month the Luminous Coffee subscription service renews and opens for a limited number of new signups. Currently, only 15-20 new members are accepted each month. On the 23rd the company ships packages containing either one or two 200-gram bags, or a set of four 50-gram (1.7-ounce) packets of whole bean coffee, or two instant coffee packets plus a six-pack of cold brew.
"This is not a happy hour coffee offering where we're trying to give you cheap coffee each month. It could be crazy expensive," said Salisbury. "You can see Yemens in there, ice fermentation, kojis, whatever. As long as we make a 15% profit on it, I don't care. It's really just a 'thank you' to the Lumis."
For each coffee sold through the dropstore, Luminous attempts to provide as much information as possible, based on a transparency questionnaire the company provides to coffee importers. Coffees are presented with online information cards that outline the coffee's geographic origin, farm information, coffee variety information, post-harvest processing method.
The company also shares FOB (free on board) prices paid to producers, as well as more granular pricing information such as farm gate price or cherry price. Unlike most roasters, the company also offers a paragraph or two of written information about prices to give buyers some helpful local, regional or global context.
"There is some hard stuff with our transparency, but we'll only buy a coffee if we can get FOB [pricing information], and if we're privileged enough, like with some of the Colombias, farm gate," Salisbury said. "Some information is better than no information, and as long as we get context on the information, it helps a lot of people."
On the website, this information lives next to published roast profiles for coffees, tasting, notes, brewing recipe recommendations, and more. This all adds up to an effort by Luminous to enhance specialty coffee appreciation while celebrating creativity, equity and quality.
Salisbury and Quirante founded Luminous in 2020, and the company has made its biggest strides in reaching audiences online over the past year. In the year to come, goals include establishing a standalone Luminous retail coffee shop while continuously refining the weekly offerings.
"A lot of people say as you grow, you lose quality. I believe the opposite," said Salisbury. "I believe as you grow, quality should get better. It should never be the same; it should be better every year, every month. This [business model] helps us control that, so every week we can fix little details. Our packaging is always changing. Our failures are always shown to everyone. We like to show context, transparency, and intentions. And I believe if we keep doing this — and we're still here, still doing it — we can grow into something different."
---
Tell DCN's editors about your new coffee shop or roastery here. 
More From DCN
Howard Bryman
Howard Bryman is the associate editor of Daily Coffee News by Roast Magazine. He is based in Portland, Oregon.
Source: Daily Coffee News