Konjo Ethiopian Coffee Spices Up Fort Collins
A genuine taste of Ethiopia is now available in Fort Collins, Colorado, where Konjo Ethiopian Coffee has established its first brick-and-mortar cafe.
Konjo Founder Hirut Crusan grew up on her family's coffee farm in the Sidama region town of Yirga Alem and now roasts coffees sourced from nearby locations for whole bean sales and drinks. Once a week, Crusan also performs a traditional Ethiopian coffee ceremony.
"I grew up in Ethiopia, and that's the main thing your family is expecting and will teach you — how to cook, and how to roast coffee," Crusan told Daily Coffee News. "That's one of our cultures, to teach the girls at a very young age. At home every morning they roast a little batch, every day, even now. So, while not commercially, I definitely roast a little bit for myself, and have for a long time."
Crusan notes that the flavors and aromas that come through the traditional buna are an entirely different coffee experience than when using the same green beans in 15-pound batches in a commercial drum roaster.
"It can't be light or medium or dark. It's all in one," Crusan said of the ceremonial roasts. "I'm using my hand, and talking at the same time. It will not be perfect. So, that coffee that we make traditionally, has all the flavors together."
In the 500-square-foot Konjo cafe that opened on the ground floor of the Vibe Apartments building in Fort Collins in May, an Astra espresso machine is paired with a Eureka grinder for the preparation of classic hot or cold espresso-based drinks, while Bunn equipment handles grinding and brewing for batches of drip coffee.
Photos from Ethiopia and artwork by Ethiopian artists hang on walls, and Ethiopian crafts and pottery stand for sale alongside snacks and drinks, further connecting guests to Crusan's homeland.
Crusan and her husband moved to Fort Collins in 2013, then settled into the suburb of Windsor two years later. After too frequently experiencing stale restaurant coffee, Crusan began to take freshness into her own hands.
"I think people deserve to know how fresh coffee tastes," said Crusan. "With an iron skillet, roasting two pounds or one pound, that's how I started."
---
Related Reading
---
After several years of working her way into farmers markets in Windsor and then Fort Collins, Crusan purchased a mobile coffee truck in March of 2020.
Today, the signature menu item at the Konjo cafe is its spiced ice coffee, featuring the house medium roast blended with cinnamon, clove and cardamom.
"People literally travel for it, and our chai latte, because I also blend all my own spices," said Crusan. "Most of the things I sell are what I make. I blend; I roast."
Crusan, who is one of nine siblings, developed a close connection to coffee early on after her parents purchased a coffee farm located 45 minutes outside of Yirga Alem when she was seven or eight years old. Crusan moved to Europe in her late teens before moving to the United States about 20 years ago.
Her mother and seven of her siblings still live in Ethiopia, as do many extended family members, some of which grow coffee that she has been able to purchase through Olam Coffee. On the cupping table, Crusan seeks fruit notes as well as personal connections.
"Some of them have raspberry, some have dark chocolate, blueberry, all different kinds," said Crusan. "[I make selections based on] the taste, the variety and the place and the culture, the language, something I can connect with, and I can connect my customer with the story."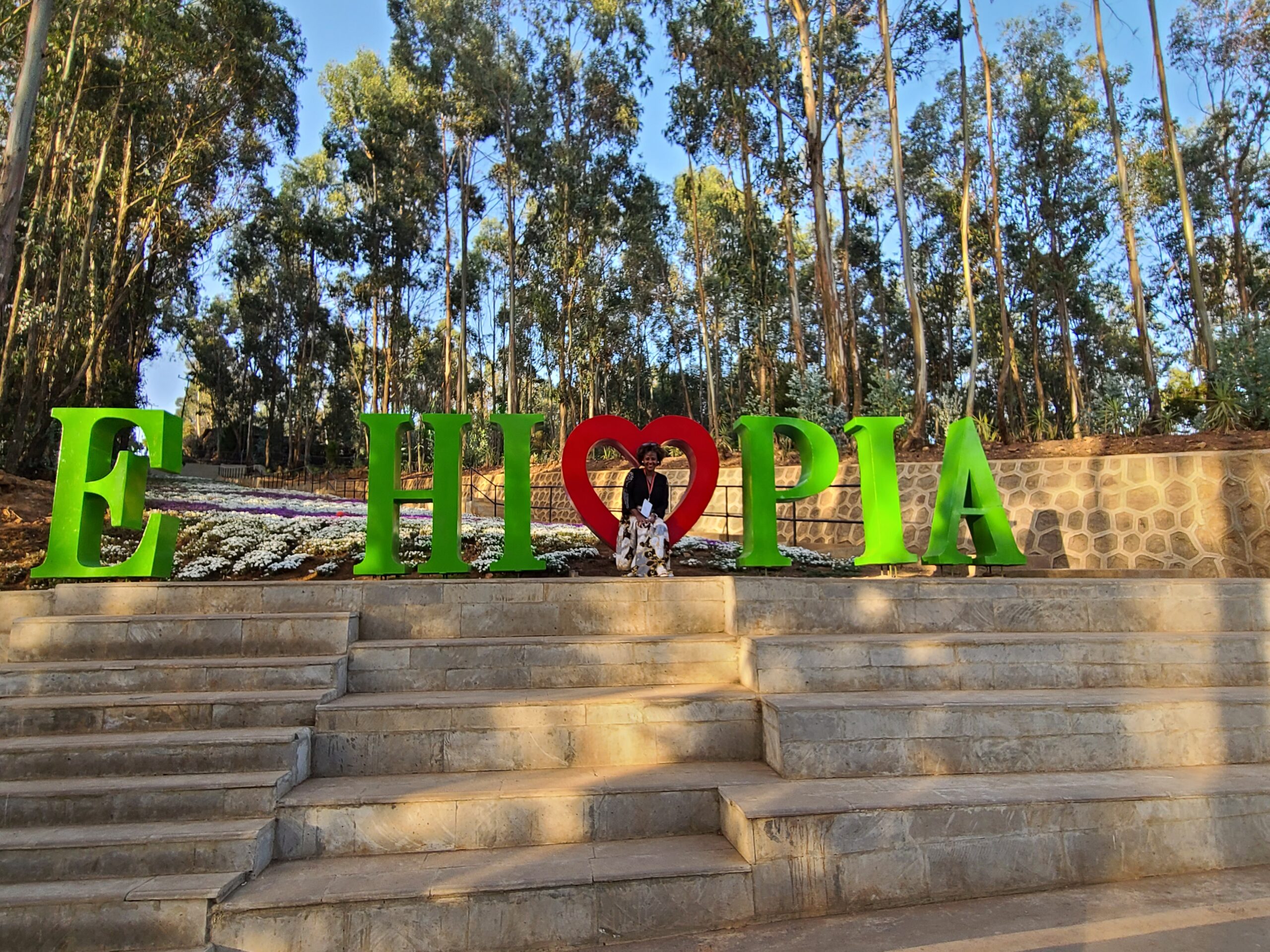 She has not yet been able to import coffee directly from her family's farm, which is a goal for the future.
"I'm not big enough to bring coffee from [my family's] farm, and from the local farmers," said Crusan. "Hopefully that is my next level."
Having visited family in Ethiopia over the years and seeing first-hand the difficulties caused to much of the surrounding community due to poverty, Crusan has routinely directed a percentage of proceeds from certain Konjo projects to help purchase basic necessities. Crusan has coordinated with her sister in Yirga Alem to provide items such as cooking oil, corn flour, laundry detergent and masks to those in need.
"There are people that I know that can't even afford a bar of soap, for their daily life," said Crusan. "With covid, we make our effort stronger. We can do it; we have to do it often."
---
Konjo Ethiopian Coffee is located at 3701 Le Fever Dr. in Fort Collins. Tell DCN's editors about your new coffee shop or roastery here. 
Howard Bryman
Howard Bryman is the associate editor of Daily Coffee News by Roast Magazine. He is based in Portland, Oregon.
Source: Daily Coffee News