Kicco Italian Coffee Offers a Modern Taste of Naples in Central Boston
A connection between Southern Italy and downtown Boston has formed with the opening of Kicco Italian Coffee.
The new 1,300-square-foot cafe inside the North Station at TD Garden aims to provide a fully Neapolitan Italian experience where coffee and flavors are concerned, with ingredients and foods shipped directly from Italy and a coffee program steeped in Italian family heritage.
Kicco Italian Coffee Owner Vittorio Wurzburger descends from the family that runs the 130-year-old Neapolitan roasting company Caffè Kenon, which provides the beans for Kicco from its roastery in Naples. 
In Boston, three Caffè Kenon espresso blends are extracted through two machines that reflect classic and modern Italian techniques, respectively — a two-group manual lever La San Marco Leva espresso machine and a 2-group Faema E71E. Along with traditional espresso-based drinks, the shop offers nitro cold brew drinks.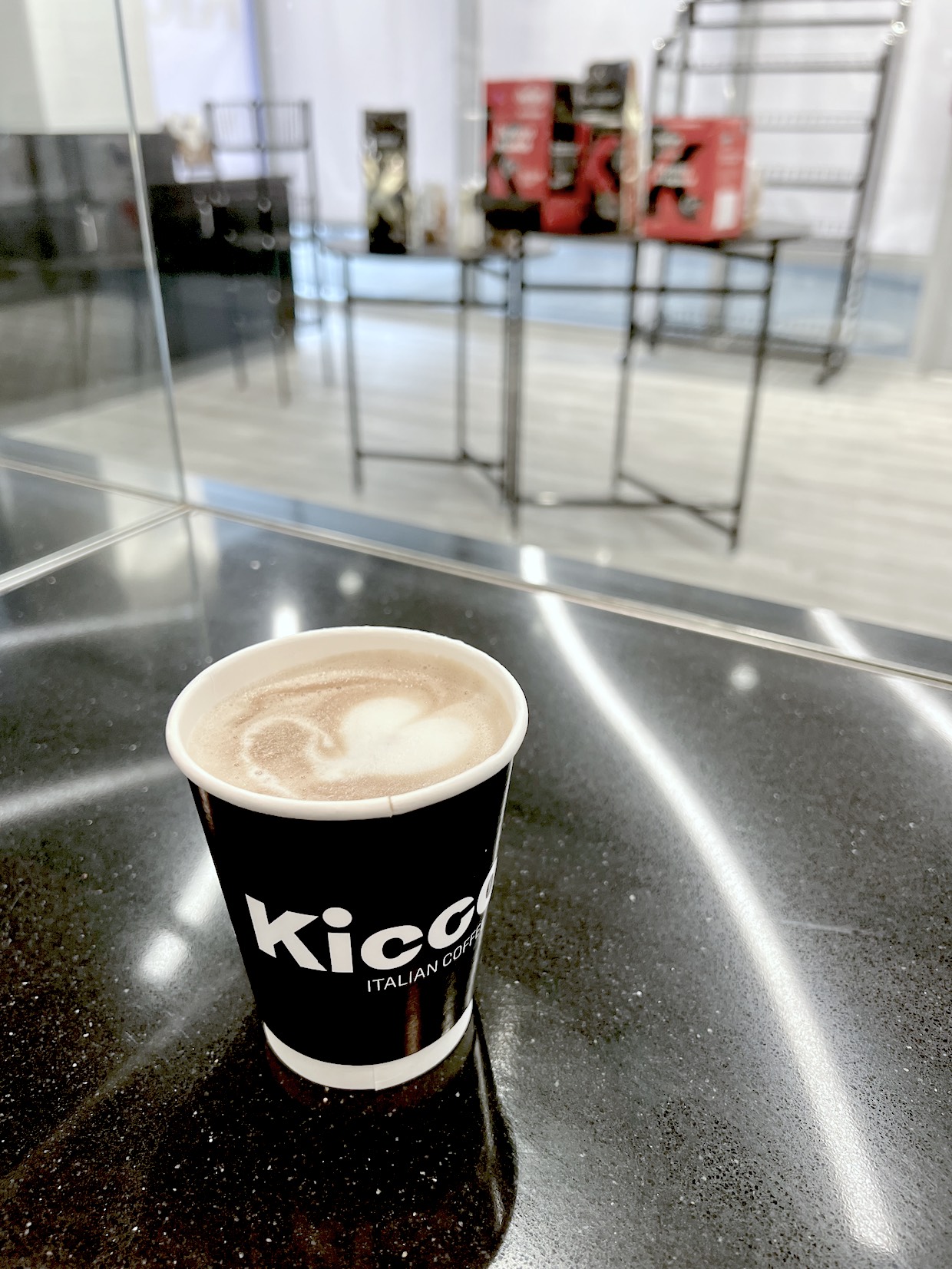 A black-and-white interior palette lets the colors of foods, drinks, artwork and equipment pop.
"I wanted something that can represent Italy — good design, good-looking, smooth," Wurzburger told Daily Coffee News. "But it has to be modern at the same time."
Ready-to-serve and par-baked goods are flown in from Italy and get their finishing touches at Kicco alongside sandwiches, focaccias, pizzas and more that all incorporate Italian ingredients. One menu highlight is a whipped cold Italian coffee cream. 
"Everything's made in Italy by Italian companies, Italian chefs with Italian ingredients," Wurzburger told Daily Coffee News. "Everything is made and uncooked, frozen, and shipped here. So it's freshly frozen, and when you defrost it and bake it, it tastes just the same as it would taste in Italy. We try to guarantee at least 90% of our products are coming from Italy."
Wurzburger is also founder and CEO of La Casa del Caffè, an approximately one-year-old company that imports and distributes Caffè Kenon products. The company has established distribution partners up and down the East Coast and California.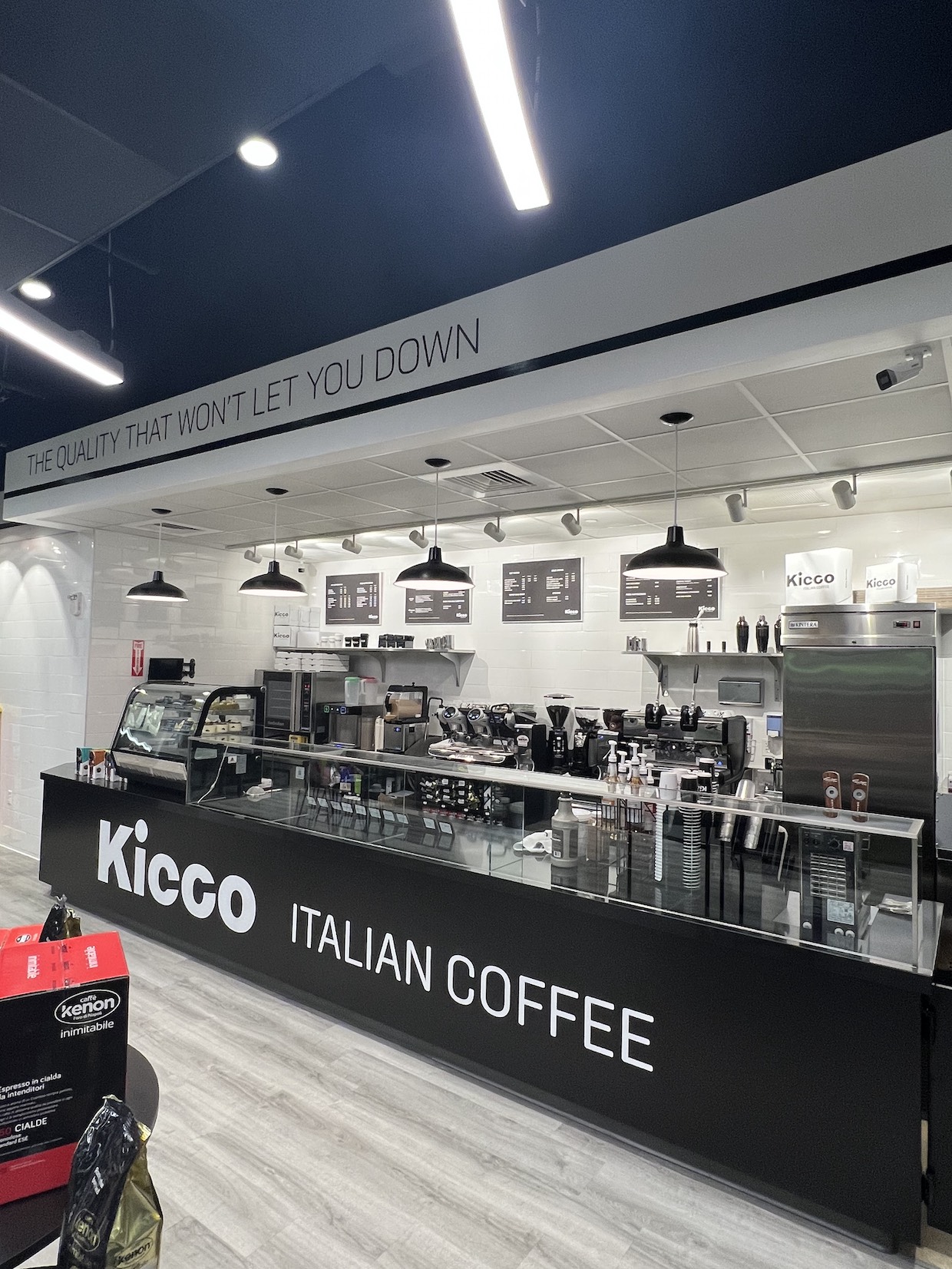 In Naples, Caffè Kenon is run by Vittorio's father Giovanni Wurzburger, his uncle Guglielmo Wurzburger and his grandmother Antonietta Taurisano.
Roasting occurs on equipment that has been custom-built in Italy, with various updates and modernizations through the generations.
"Over time we've changed the equipment of course," said Wurzburger. "We have some old machines, they're still functional, they still work, but we use more modern machines that make the process smoother, easier and also environmentally friendly."
---
Kicco Italian Coffee is now open at downtown Boston's North Station 1 Nashua Street. Tell DCN's editors about your new coffee shop or roastery here. 
More From DCN
Howard Bryman
Howard Bryman is the associate editor of Daily Coffee News by Roast Magazine. He is based in Portland, Oregon.
Source: Daily Coffee News