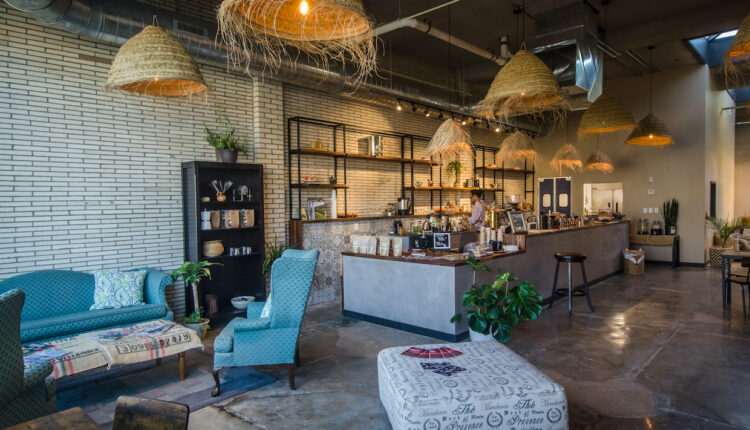 In St. Louis, Brew Tulum is a Gateway to Mexico
Coming from the Riviera Maya to the Mississippi River, a company called Brew Tulum Specialty Coffee Experience has opened its first location in the United States, in St. Louis. 
The new 1,700-square-foot shop in the Gateway City reflects the company's roasting and retail roots in the city of Tulum along the east coast of the Yucatán Peninsula in Mexico.
Handcrafted palm shades dress the pendant lighting, handmade tiles adorn the back wall and menu items are served in clay mugs and dishes. These materials along with authentic Mexican textiles carried north by Brew Tulum founders Laura McNamara and Alberto Juarez.
"We traveled from St. Louis down to Mexico in an RV," McNamara told DCN. "It took us about three months to get down, traveling, and then we also traveled three months from Tulum back up to St. Louis, where along the way we collected the azulejo tile [and other things]."
Volcanic stone metates (grinding stones) and barro comal tortilla pans are used in the kitchen for the preparation of traditional Mexican dishes using fresh, high-quality ingredients. In addition to North American staples such as hotcakes, scrambles and toasts, Brew Tulum showcases its pure, minimally processed Mexican corn masa in dishes such as enfrijoladas, tlacoyos, chilaquiles and more.
"When [guests] taste their food, they're like, 'Oh my god, I thought Tex Mex was Mexican food. This is totally different,'" Juarez told DCN. "That is our medals, our championships, our most delightful experiences that we have every day."
McNamara, who is originally from the St. Louis suburb of Saint Charles, traveled extensively for eight years after earning a journalism degree in college. Eye-opening flavor experiences on coffee farms in Vietnam were connected years later to similar experiences in Honduras, Guatemala and elsewhere, solidifying McNamara's enjoyment of recently harvested, freshly roasted and freshly brewed coffee.
With a grinder and a brewer tucked into her luggage, McNamara eventually made her way to Mexico and settled in Tulum, where she met and then married Juarez. The latter founder wasn't much of a coffee drinker at first, having only known instant prior to meeting McNamara.
"I used my little electric grinder, ground up some coffee, made it in the French press, served him some, and his eyes just shot wide open," said McNamara. "He's like, 'This is coffee?!' and I was like, 'Yeah, this is Mexican coffee. It's your coffee."
When a Veracruz-based roaster decided to shut down, it was Juarez who pounced on the opportunity to acquire a vintage Mexican-made Promor roasting machine and take over the coffee business.
The green coffee sourcing program continued with purchases directly from the same farm owned by the family of the previous roaster before eventually broadening sourcing operations to bring in other Mexican-grown green coffees while attempting wholesale roasting.
"We were butting our heads, because we're trying to get people to understand [that] we're in Mexico, we're in a tourist destination, and Mexico has amazing coffee," said McNamara. "This is what we should be highlighting. They just weren't getting it, and they didn't want to pay the higher price."
The couple ultimately pivoted towards opening their own retail coffee bar in tourist-heavy Tulum. The first shop, which opened at the beachfront Los Lirios Hotel Cabanas in 2018, was followed by a second shop in the Aldea Zama development in 2019. Both shops were unfortunately closed due to pandemic-related downturns. 
"It was really, really tough losing our location on the beach because it was phenomenal," said McNamara. "We could literally brew coffee and watch the waves, the sand and the palm trees. It was downright heartbreaking."
As tourism returned to levels even busier than in the before-times, Brew Tulum opened anew inside a hotel called Casa Tulum. With access to the kitchen, the company began developing its food program, focusing on traditional dishes and ingredients alongside some international staples.
Since then the company has relocated twice into larger spaces, and it now operates in a high-profile street-side location at the Maison Tulum Hotel.
In Mexico, Brew Tulum Manager Nancy Cruz Garcia continues roasting on 20-kilo and 12-kilo Promor machines. In St. Louis, McNamara roasts on 5-kilo and 10-kilo Proaster machines at a First Crack Coffee co-roasting facility. Meanwhile, plans are underway to establish a dedicated Brew Tulum roasting facility in the United States. 
Juarez recalled how his interactions with tourists during coffee workshops in Tulum reinforced the couple's intention to expand in the U.S. with a distinct focus on Mexican-grown coffees.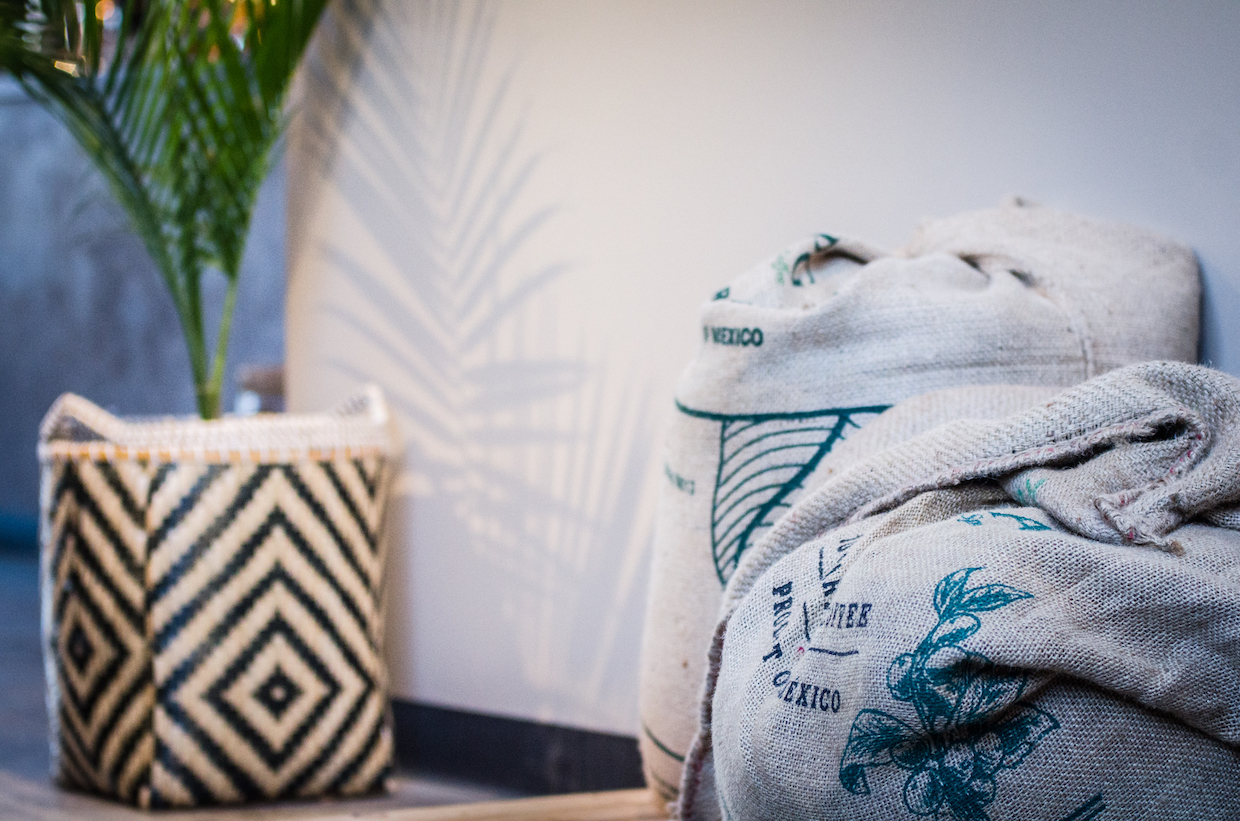 "[Visitors] always mentioned Brazilian coffee, Colombian coffee, even Ecuadorian, but they didn't even know that Mexico was producing coffee… We've been doing it for 250 years," said Juarez. "So that was the main reason, when we were on the beach, we were thinking, 'You know what? If ever we go to the States, we're going to just do Mexican coffee, because we're the closest neighbors to the States and we produce the best organic coffee in the world.'"
---
Brew Tulum is located at 5090 Delmar Blvd, Unit B, in St. Louis, Missouri. Tell DCN's editors about your new coffee shop or roastery here. 
More From DCN
Howard Bryman
Howard Bryman is the associate editor of Daily Coffee News by Roast Magazine. He is based in Portland, Oregon.


Source: Daily Coffee News