In Savannah, The Coffee Fox Enters New Roasting Territory
After building a network of progressive retail locations throughout Savannah, Georgia, the owner of The Coffee Fox and three other sibling cafes has introduced The Coffee Fox Roasting Co.
The company started roasting late last year, putting forth a fresh brand with four core coffee blends: Flywheel Espresso, Knockout Cold Brew, Foxy Blend and Halftone Decaf. Available through subscriptions or individual 12-ounce bags, the blends are joined by a rotating selection of single-origin offerings.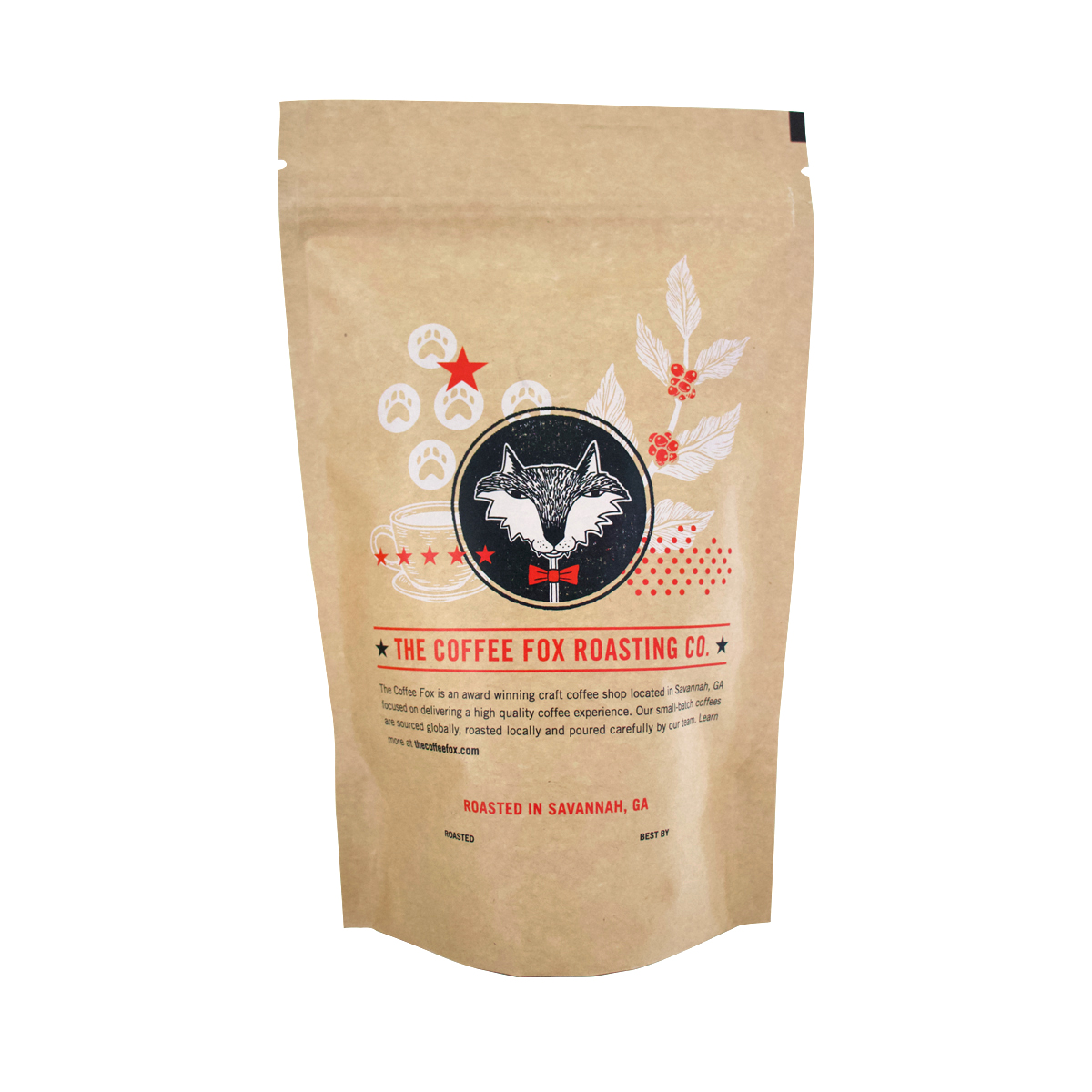 "We've been operating specialty coffee cafes in Savannah for 10 years now, and it was important for us to communicate this expansion into roasting to our community and the world at large," The Coffee Fox Roasting Co. Owner Jennifer Jenkins told DCN of the new roasting brand.
Roasted on-site at the west Savannah Coffee Fox cafe, where two electric Bellwether machines are now up and running under the watch of lead roaster Kim Spera, coffees will flow into the original downtown Coffee Fox location, plus the Foxy Loxy Cafe, Henny Penny Art Space & Cafe and the Fox & Fig Cafe.
---
Related Reading
---
Green coffees are primarily coming through Bellwether's green coffee marketplace, although Jenkins said the company is also intent on sourcing greens from the Selva Negra coffee farm in Nicaragua.
The roasting operation came about naturally during the pandemic for the company, which previously turned to fellow Savannah-based roaster Perc Coffee for its bean supply.
"In January of 2020 we opened our second location of The Coffee Fox in a quieter part of town," said Jenkins. "The goal was to open a small cafe with a focus on training and development. Not too long after, we started brewing our cold brew on site, then late last year we started roasting at the same location. Thanks to the nature of Bellwether's equipment, the buildout was pretty smooth and minimal."
Coffee Fox coffee bags were designed by longtime Coffee Fox collaborator and designer Kay Wolfersperger of the Savannah-based firm House of Kindling.
---
Does your coffee company have news to share? Let DCN's editors know here. 
Source: Daily Coffee News