In Binghamton, Beer Tree Owners Branch Out with Batch Coffee
The family behind Binghamton, New York, craft brewery Beer Tree Brew is bringing forth beans and brews through a new company called Batch Coffee.
Approximately half of Batch's new 4,000-square-foot home base is dedicated to the company's roasting operation, made possible through a bright white Diedrich Roasters DR-25 machine. The remaining half of the space is split evenly between a colorful retail cafe and a full kitchen.
Executive pastry chef Subrina Peck leads a pastry program, while a menu of scratch-made breakfast plates transitions towards sandwiches and wraps over the course of the day.
Batch brews are literally batch-brewed in a Fetco machine, while a Victoria Arduino White Eagle espresso machine pairs with Mahlkönig grinders and Puqpress auto tampers to support a traditional espresso menu. 
The coffees themselves fall under the purview of head roaster Coe Young, who owned Binghamton's Laveggio Roasteria for 15 years prior to joining Batch.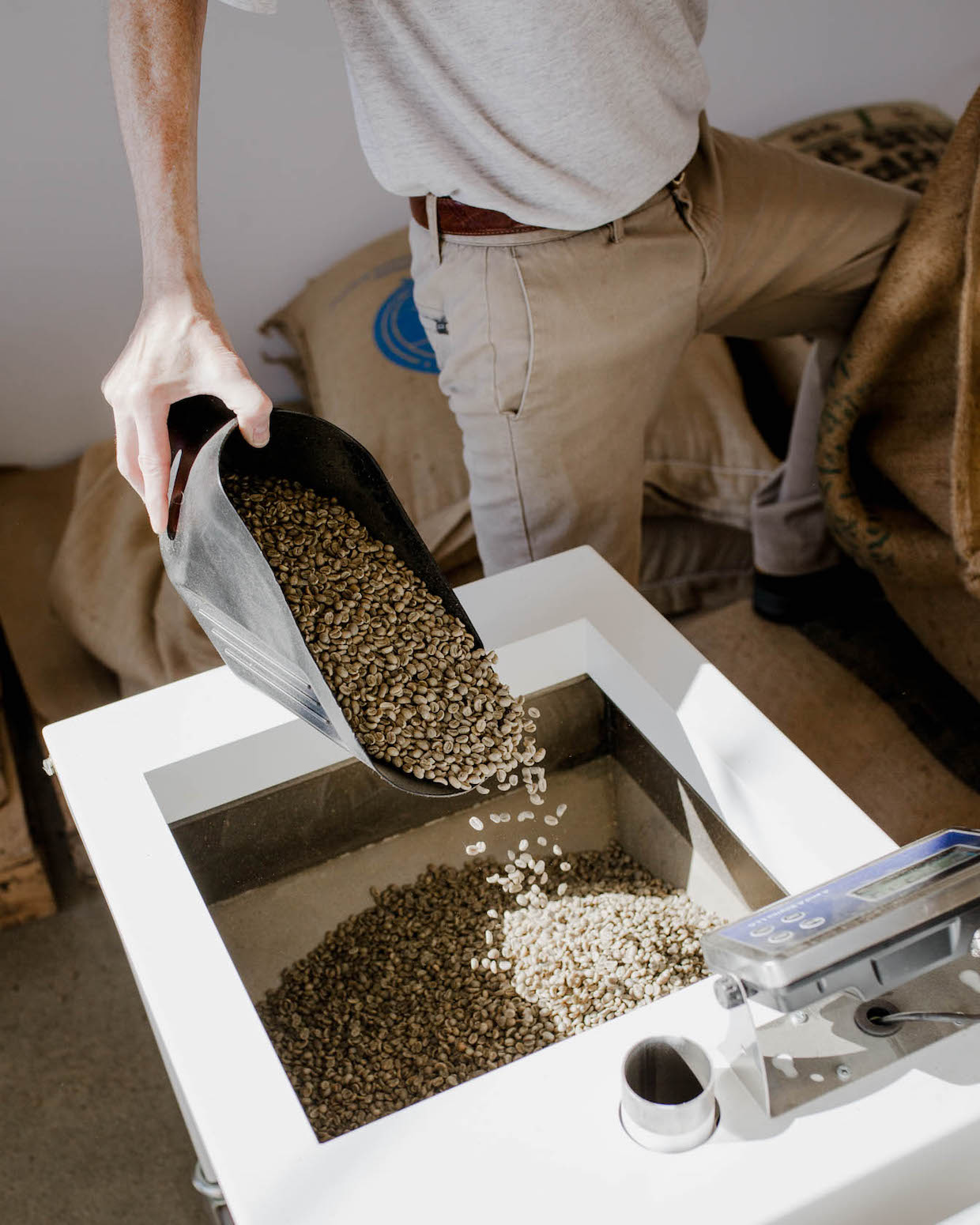 "We aim to present people with true-to-region single-origins and both retro and new-era blends," Batch Coffee Co-Founder Brendan Harder told Daily Coffee News. "For example we have two house espressos: 'Retro,' which has flavor profile highlights of milk chocolate, hazelnut, and toffee; and then we have a 'Bright,' which has flavor profile highlights of berry, sweet chocolate, and a smooth acidity."
These are enjoyed by guests in the white and wood-toned cafe space beneath woven pendants, while sunlight from large windows illuminates a vivid mural behind the bar. 
"Our mural pattern is based on the flavor profiles of our coffee, but done in an abstract geometrical style," Batch Coffee Creative Director Mary Cromer told DCN. "We use the mural design throughout our entire brand to really tie everything together. Even using images that align with a specific bean flavor profile on the labels of our bags."
A family affair with strong roots in the beer industry, Batch Coffee was cofounded by Harder, his father-in-law Chuck Rhoades and brother-in-law Chris Rhoades. The team also own Binghamton-based craft brewery Beer Tree Brew.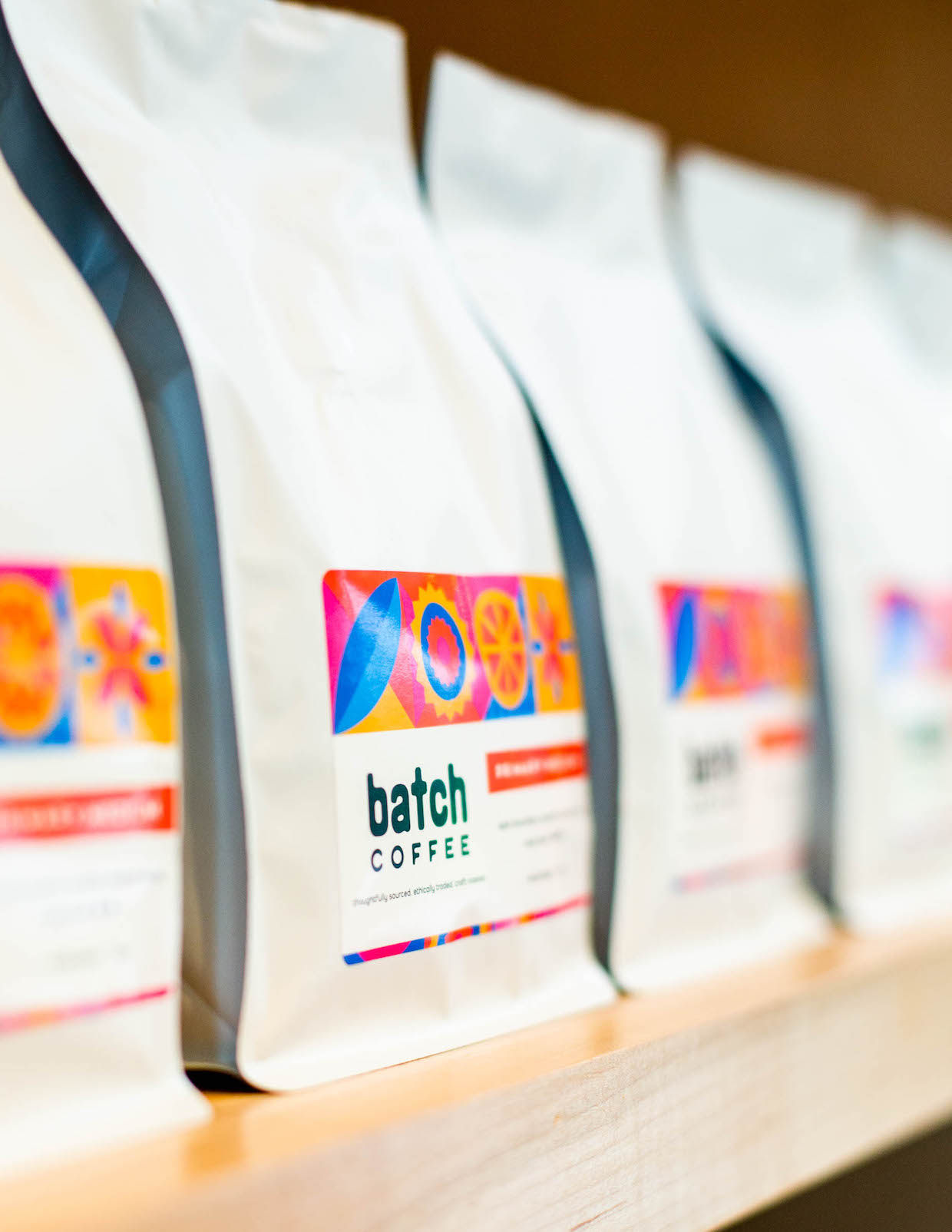 The elder Rhoades's central New York hop farm, Willet Hop and Grain, is where the two younger men first met and worked together prior to starting the beer company. That background plus a shared appreciation for coffee made the new endeavor a natural fit for the Beer Tree Brew crew and its existing patrons. 
"They are fully separate companies, but they do share a similar customer base," Harder said of the two brands. "We find parallels in recipe and roast development, and process control. And we will be able to use our New York State beer distribution network to help with wholesale coffee."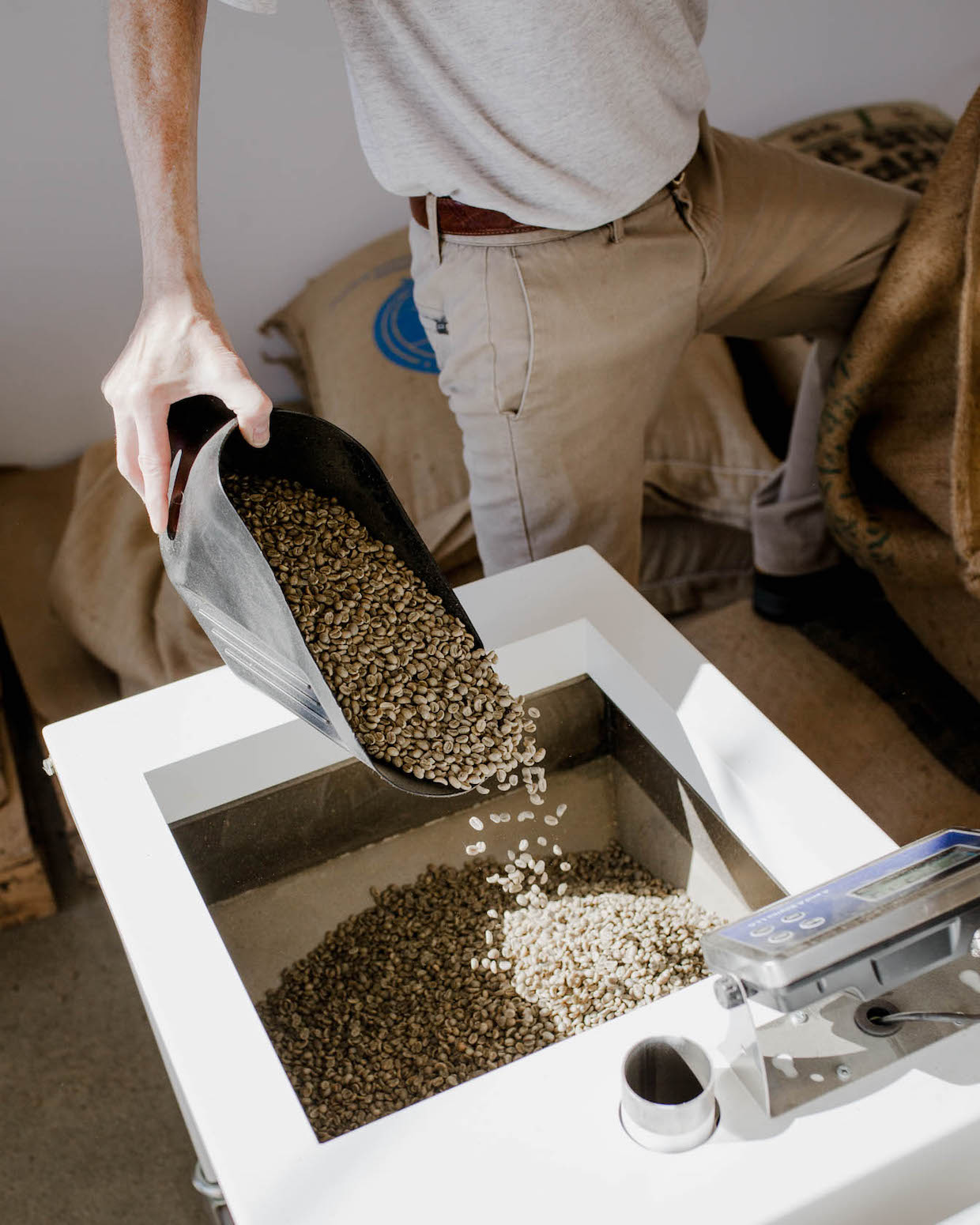 As Batch Coffee digs into wholesale and direct-to-consumer online sales, the new company is also creating a second Batch-branded coffee bar called Batch Grab + Go inside Beer Tree location in Johnson City, New York.
---
Batch Coffee is located at 70 Chenango Bridge Road in Binghamton. Tell DCN's editors about your new coffee shop or roastery here. 
More From DCN
Howard Bryman
Howard Bryman is the associate editor of Daily Coffee News by Roast Magazine. He is based in Portland, Oregon.
Source: Daily Coffee News