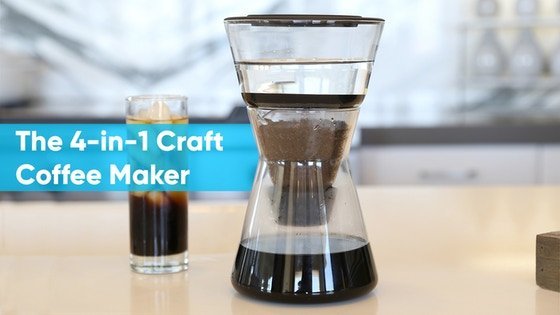 How to use a coffee maker – drip, filter, pod and bean-to-cup machines and more
Would you like to learn how to use a coffee maker? We're confident you'll agree that nothing beats a freshly brewed cup of Joe. While freeze-dried instant granules are convenient, if you know how to properly prepare your machine, you can quickly produce a proper drink.
The best espresso machines accomplish much more than simply steeping hot water into ground coffee particles. You can make super-strong espressos with a cool crema top, indulge in long and indulgent lattes, and whip up the frothiest of cappuccinos to proudly wear your milk moustache with each sip.
By becoming familiar with your machine, you'll be able to create drinks that taste just like those at your favourite coffee house, but for a fraction of the price. Additionally, you'll be in charge of hygiene, as you'll be acting as a barista. Yes, we've slyly implied that you'll also need to know how to clean a coffee maker, but general maintenance of your kitchen gadget is included in the purchase price.
Therefore, whether you've misplaced the instruction manual and are unsure how to operate a coffee machine, or you're curious about how a particular machine will fit into your morning routine, we spill the beans on the various types of appliances and their compatibility with your lifestyle.
To begin, we're assuming that you either already own a coffee maker/machine or are planning to purchase one. While there are numerous affordable models available, some higher-end purchases can cost well into the thousands of dollars. Therefore, if you're unable to afford the option you desire or are saving money, learn how to make coffee without a coffee maker.
If you live alone, there is little point in owning an all-encompassing, all-singing, all-dancing coffee maker capable of producing multiple cups of coffee (unless you are a serious coffeeholic/cafephile/coffee-aficionado?).
Therefore, if you are a self-sufficient woman (or man) in need of a solo piccolo, the good news is that these coffee makers are incredibly simple to operate. While many of these models make use of pods or capsules to create perfectly portioned individual drinks, others make use of ground coffee. While their sizes vary, the majority of them will fit comfortably on a small kitchen countertop or cosy coffee nook.
Take note that pods and capsules come in a variety of shapes and sizes. Some are soft and flat (more akin to coffee bags), while others are hard, domed, or resemble miniature shot glasses.
Read more • realhomes.com
Source: Coffee Talk