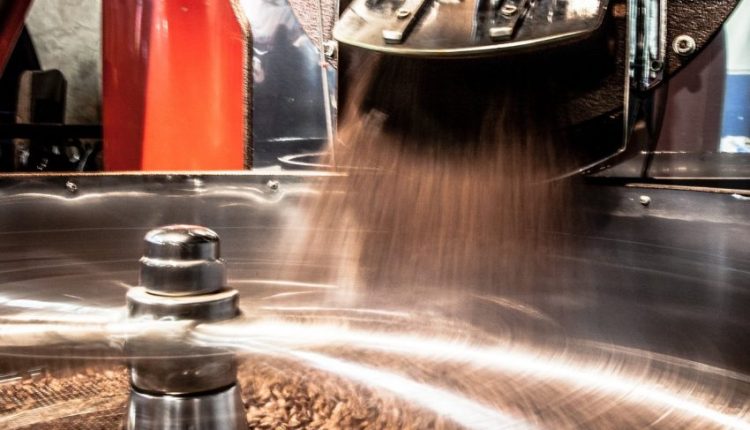 How This Bay Area Coffee Roaster Ended Up on the Emmy Awards
On September 12 during the 74th Primetime Emmy Awards, Progeny Coffee founder and owner Maria Palacio of Palo Alto saw herself on television. Stacy's pita chip company selected her and two other businesses for their 2022 Rise Project to highlight women leaders in entrepreneurship; a mini-documentary was made about their lives and work. The Colombian-American entrepreneur, whose coffee roasting company sells beans online from its headquarters in Palo Alto, is committed to uplifting coffee farmers in her hometown of Armenia, where her family still farms coffee. The short film highlighting the entrepreneurs was created by Reese Witherspoon's production company Hello Sunshine, poet Rupi Kaur, and director Nisha Ganatra. "That was very exciting," says Palacio.
That seems like an understatement. The relationship with the project began when Palacio won the Stacy's Rise Award and grant from the PepsiCo-owned snack company in 2020. This was a significant achievement, as only about 2% of total investment dollars went to women in 2021, according to Pitchbook. Award recipients receive a multitude of benefits, such as $15,000 and four months of corporate mentoring. This brought her to the attention of Reese Witherspoon, whose production company Hello Sunshine aims to elevate and amplify women through its media company. In the short film, Palacio appeared alongside Jocelyn Ramirez, owner of the East Los Angeles food company Todo Verde, and Sajani Amarisini, owner of the tea and latte company Koli Goods.
The 30-second clip shown during the awards is just a snippet of a feature-length documentary (which, to be fair, is still a short film) premiering at Sundance this year that tells the story of the three female founders. Each vignette explains how the company intends to connect with its founders and their roots, and how their work is the result of generations of struggle and perseverance. "My grandmother, my mother, and all the girls in the stories highlight the work," says Palacio. "When my daughters saw it on television, they exclaimed, 'Oh, it's grandma!'" They were simply yelling. It was very beautiful to demonstrate that they, too, can ascend, that there is no ceiling, and that they can become ever-greater."
Read more • sf.eater.com
Source: Coffee Talk