Grit Coffee Grows in Virginia with Richmond Opening
After nearly 15 years of growing its coffee business in Charlottesville, Virginia, Grit Coffee has opened in the craft beverage hotbed of Scott's Addition in Richmond.
Surrounded by breweries, distilleries, meaderies and cideries, the 2,000-square-foot coffee shop inside the new Otis residential complex on Roseneath Road is Grit's second in the city. It also constitutes a resolute commitment to retail growth in what has been a difficult time for many brick-and-mortar specialty coffee chains.
"Covid obviously provided some challenges, but over the last year-plus we've finally made it back up over our pre-Covid retail sales," Grit Coffee Co-Owner Brandon Wooten recently told Daily Coffee News. "We have long been looking to expand outside of Charlottesville and opened our first shop in Richmond in 2020 which was a challenge because of the timing, but it proved to be a great entry point into that market. With this second and larger shop, we're excited to continue broadening our reach into the city."
While Grit is currently outfitting a new roasting facility, coffees for the brand continue to come from Grit's two Diedrich IR12 roasting machines in Charlottesville.
In Scott's Addition, those beans are transformed into beverages through a La Marzocco GB5 3-group espresso machine and Fetco batch brew system supported by a Mahlkönig E65 GBW grinder, an Anfim Cody II grinder and a Mahlkönig GH2 grinder. 
Alongside an array of coffee drinks, teas and other beverages, the shop is serving breakfast sandwiches, baked goods and sweets from Charlottesville-based Gearharts.
Grit Coffee remains part of a family of food-and-beverage brands owned by Bread & Table, the Charlottesville management company that formed with the 2021 merger of Grit and Virginia-based cold brew company Snowing in Space.
The Scott's Addition shop represents Grit's eighth overall. According to Wooten, the company may soon be expanding into Williamsburg, Virginia, following the signing of a new lease in the Midtown Row development.
"Our approach to layout really depends on the space and its character but generally we try to carry across at least a few cohesive elements into each space," Wooten said. "We like our spaces to be clean and modern but most importantly welcoming and comfortable, adding fun and details where we can."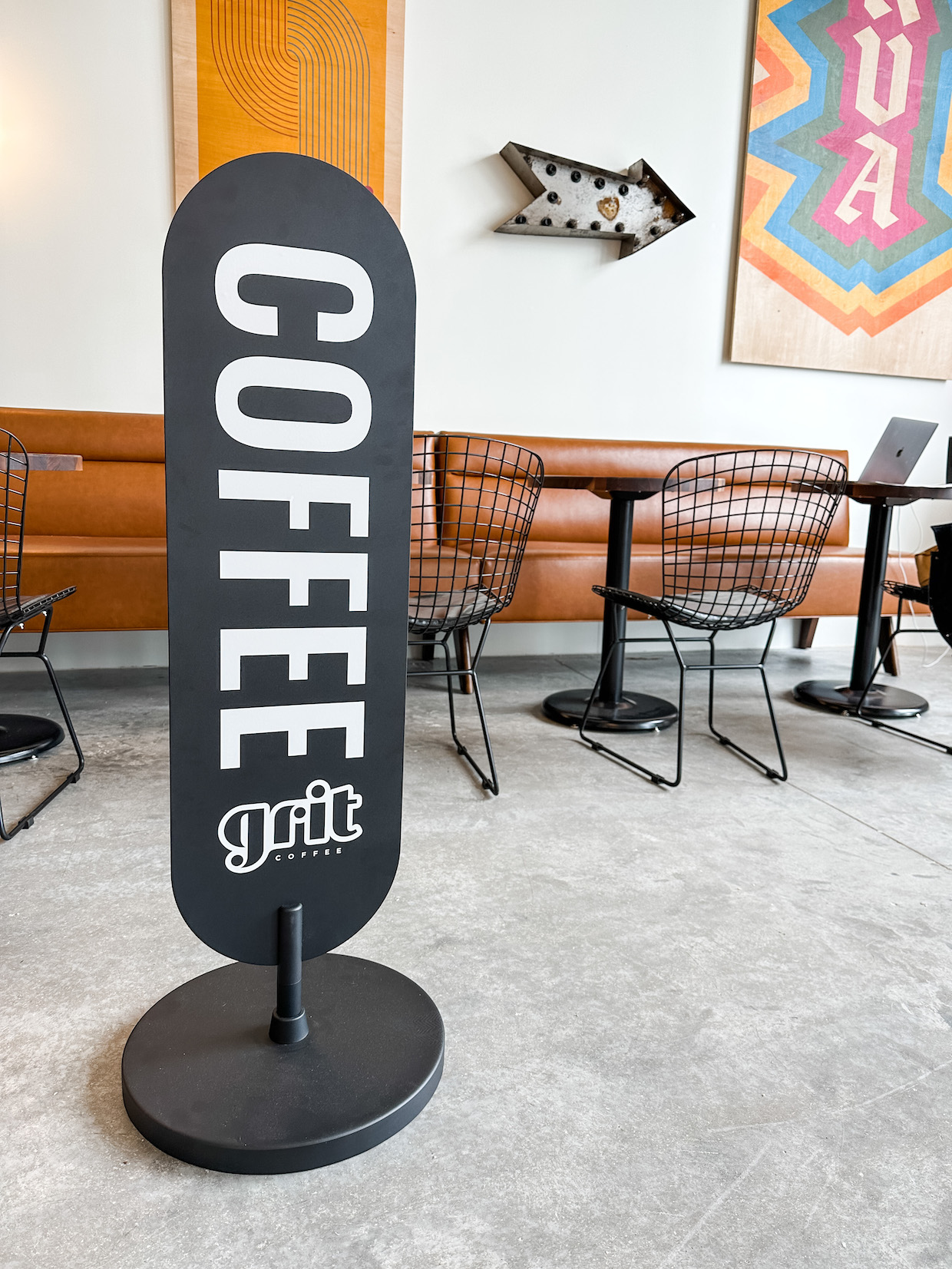 ---
Grit Coffee Scott's Addition is now open at 1621 Roseneath Road in Richmond, Virginia. Tell DCN's editors about your new coffee shop or roastery here. 
More From DCN
Source: Daily Coffee News