Freelance Coffee Project is Fully Employed in Newport Beach
Born out of a creative agency, Freelance Coffee Project is now a full-time roasting venture and coffee retail destination in sunny Southern California's Newport Beach.
Founded by Jeremy Creighton and Natalie Taormina, two of the original founders of Long Beach-based Common Room Roasters, the Freelance Coffee Project roastery and adjoining tasting room occupy some 3,500 square feet alongside the agency Passport Brand Design.
"The roastery is made up of the production and roasting room with bean storage right outside… Together, that makes up about 1,200 square feet," Taormina, who grew up in Newport Beach, told DCN. "The tasting room and retail shop make up the remainder of the space. Our open design and floor-to-ceiling windows into the roastery makes customers feel like they are part of the process as they sit and enjoy their drinks in the tasting room."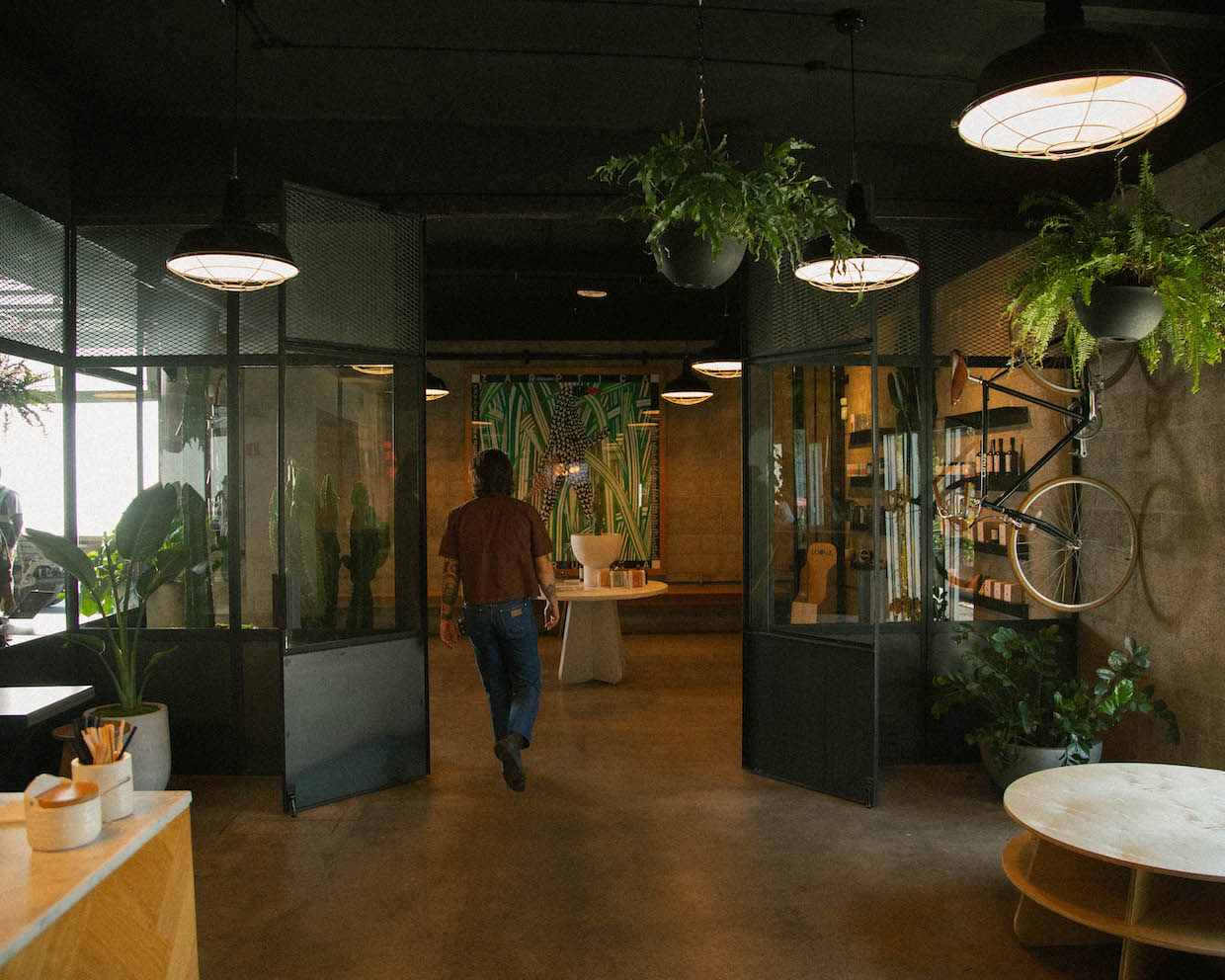 Taormina and Creighton first came to the location from Melbourne, Australia, in 2014 to lead the design agency's U.S. office. In fleshing out the coffee venture, the two brought on board Q Grader Ryan Okko to serve as head roaster.
Okko now oversees a sourcing and roasting program that focuses exclusively on single-origin coffees while leveraging relationships with importers such as Ally Coffee, Cafe Imports and Olam Specialty Coffee. A production machine from Mill City Roasters helps brown the beans to the desired levels.
"We are passionate about highlighting what the single-origin's flavor profile is by nature," Okko told DCN. "We don't mask it by roasting light for acidity or dark for boldness. We strive for that sweet spot where the characteristics and personality of the bean shines through."
---
Related Reading
---
The tasting room menu currently includes a cortado, latte, flat white, Americano, espresso, house-made cold brew, teas and matcha. Freelance also offers specialty seasonal drinks such as an orange chai latte, a lavender matcha and adaptogen lattes.
Guests can enjoy those drinks amidst a palette of earthy neutrals, blacks and greys, and vivacious greens through living plants.
"We love the black steel elements that help to create more intimate areas within the space," said Taormina, who led the interior design. "We designed the steel with our trusted welder over eight years ago for the space; it's nod to our industrial location. We love the juxtaposition of the steel with the plants. The burlap bags of green coffee beans stacked in the center add texture and a neutral color bringing a softness to the space. These burlap sacks not only represent the heart of the space, but serve as a reminder of the many different countries and farms that produce these beans."
In addition to serving customers on-site, the Freelance roastery is also ramping up its wholesale program, and a second Freelance Coffee Project location is slated to open in Laguna Beach later this year.
Of shop number one, Taormina said, "Overall, it is our wish that when one enters the space, they feel welcomed, peaceful and inspired."
---
Freelance Coffee Project is now open at 882 Production Pl. in Newport Beach, California. Tell DCN about your new coffee shop or roastery here. 
Nick Brown
Nick Brown is the editor of Daily Coffee News by Roast Magazine.
Source: Daily Coffee News