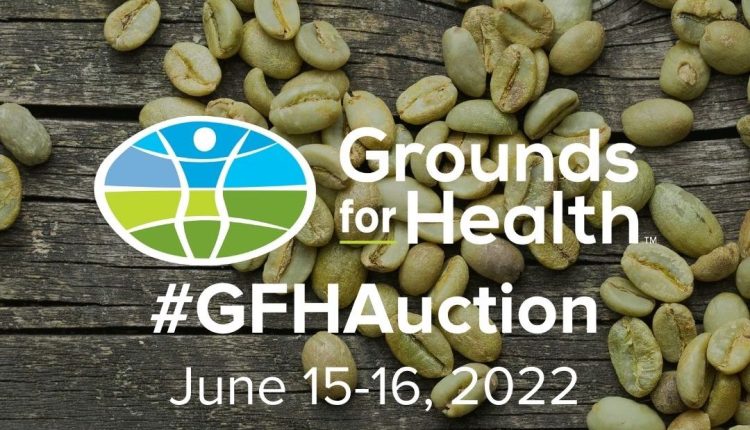 27 High-Quality Green Coffees Coming to 14th Grounds for Health Auction
The 14th Grounds for Health auction is taking place this week, providing roasters an opportunity to score high-quality green coffees and equipment while supporting cervical cancer prevention programming in places where coffee is grown.
Featuring 27 single-origin specialty coffees generously offered up by 15 coffee companies — with quantities ranging from 52 to 154 pounds — the auction opens Wednesday, June 15, at 12 p.m. EDT, ending at 6 p.m. on Thursday, June 16.
In addition to all the coffees, participants can also bid on equipment or services from Baratza, Bunn and Coffee Enterprises. The complete auction inventory can be found here.
All auction proceeds benefit the Vermont-based nonprofit Grounds for Health, which last month celebrated the 25th anniversary of its founding by longtime coffee professional Dan Cox and Dr. Francis Fote.
---
Related Reading
---
Since 1996, the organization's local partnerships have resulted in the screening of more than 162,000 women in coffee-growing communities in parts of Latin America and Africa, and treatment for 13,500 women with early signs of the disease. 
Despite being a highly preventable disease, cervical cancer disproportionately affects women in low- or middle-income countries with limited access to healthcare.
"Proceeds from our coffee auction have been a reliable and significant source of income for us for the past 14 years," Grounds for Health Executive Director Ellen Starr told DCN last week. "We are forever grateful for the effort that goes into it by so many people and the contributions that result. Every $1,000 we receive will cover the full cost of screening and treating 40 women in Ethiopia or Kenya."
GFH auction manager Justin Mool told DCN that this year's slate of coffee offerings features a broad range of geographical diversities, both in terms of coffee origin and for spot availability to buyers in the United States.
"We're extremely excited about the coffees — and equipment, too — [that] we have on offer this year," Mool said. "We're proud to feature two lots from the Alliance for Coffee Excellence, including the Cup of Excellence Ethiopia winner, which fetched over $150per pound at auction."
---
Does your coffee business have news to share? Let DCN's editors know here. 
Source: Daily Coffee News