San Fransisco Florist Blossoms Anew with Marigold Café
After establishing itself as a boutique florist since 2018, San Francisco-based Marigold has come into bloom once more, launching the Marigold Café.
Marigold Co-Owners Aubriana Kasper and Gena Banducci told DCN that a cafe was always part of the vision the Mission District business, which has kept busy to this point with in-store sales of flowers, bouquets and related home items, as well as with subscriptions and popups. Crossovers with coffee are apparent throughout Marigold. 
"[Flowers and coffee] share a lot of the same ritualized aspects of enjoying something that isn't essential," Banducci recently told DCN, "but it feels like a good ritual to have and enjoy."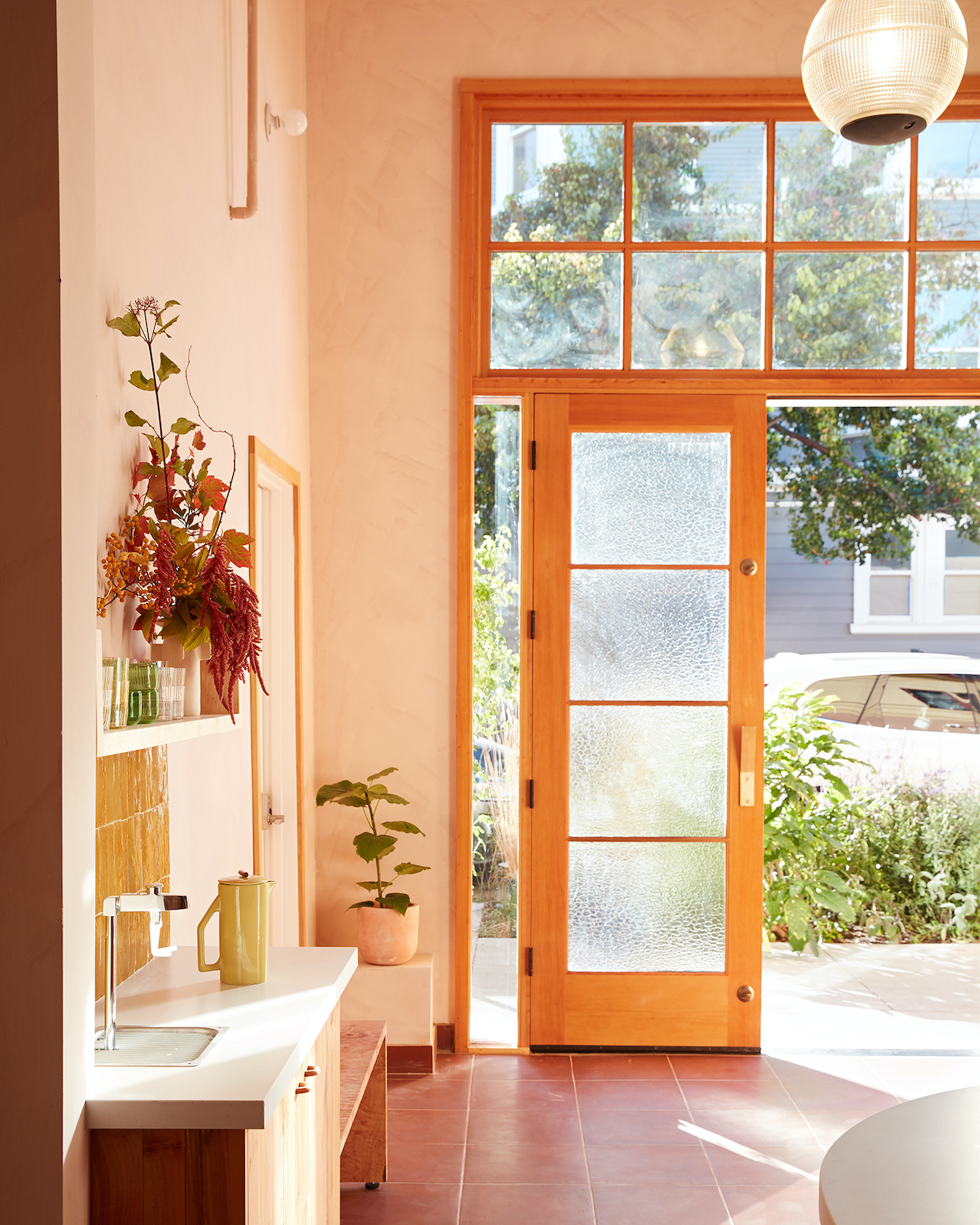 Nestled behind the flower shop, with warm tones and expansive windows bringing in sunlight, the cafe was designed to be both inviting and comfortable. 
"We had been in lots of different cafes that felt more masculine," Kasper told DCN. "We wanted a softer feel, a touch of femininity to it, a space where people could walk in and be transported to more of an experience, slow down a bit, enjoy their coffee, evoke a sense of calmness."
The coffee that customers are sipping on comes from renowned Portland, Oregon-based outfit Heart Roasters.
"They have a really great coffee program with the coffees they source, their integrity around their business practices, the way they handle their relationships," said Kasper. "But their coffee impressed us." 
The Marigold founders had been in talks with the Heart crew since as far back as 2019, and the coffee company subsequently provided wholesale training and helpful guidance along the way. Marigold Café now serves Heart's seasonal Stereo blend alongside a rotating of single-origin coffees for drip and espresso.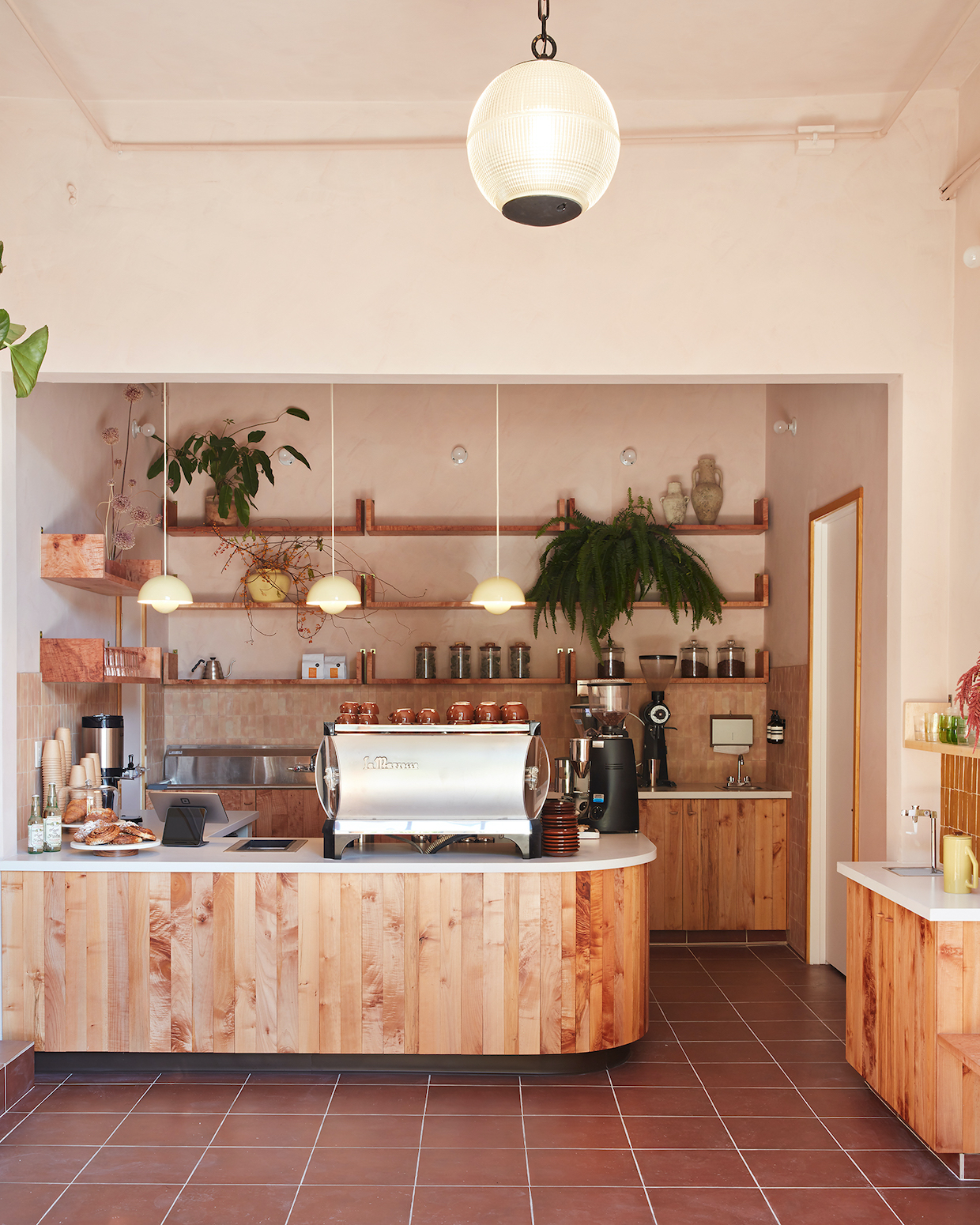 Most of the florist and café's other offerings come from much closer to home, including the majority of the flowers coming from the wholesale-focused San Francisco Flower Market and local farms. In the coffee shop, pastries come from San Francisco bakeries Le Dix-Sept Patisserie and Black Jet Baking Co., while waffles are prepared to order in house. Teas come from Berkeley-based Leaves and Flowers.
The coffee menu embraces the floral theme, with a rose vanilla bean latte that was intended to be seasonal, but has remained on the menu due to popular demand.
"It turned out to be sort of our signature," Banducci said. "It's definitely our most popular."
The rest of the drinks menu is intentionally small, designed to accommodate the relatively small working space while also keeping the focus squarely on the core products.
"We wanted to have a coffee-forward menu," Kasper said. "We didn't want it to be too frilly, too many sugary syrups. Our coffee is so good, we want that to be the focus of the menu. Being a flower shop, as well, it's fun to play with those sort of floral, herb-focused syrups."
While the pandemic delayed the opening of the coffee shop component, and stalled plans for customer-facing programming within the shop, the Marigold owners said they can envision related events such as guided flower arranging or coffee cuppings.
"Our most exciting thing in opening the cafe was getting to know our neighbors on a more intimate level," Kasper said. "We're starting to get regulars, which is really fun."
Opening the cafe might have been a long time coming, but Kasper and Banducci can now stop and smell the roses. 
"The cafe took a lot longer to open than we anticipated with COVID and construction, timelines, contractor availability," Kasper said. "I think having the patience, persevering through it — it's worth it in the end."
---
Marigold Cafe is located at 2681 21st St. in San Francisco. Tell DCN's editors about your new coffee shop or roasting business here. 
More From DCN
Libby Allnatt
Libby Allnatt is a writer with a passion for trying new coffee shops. She lives in Salt Lake City, Utah. 
Retail
California/Pacific
Source: Daily Coffee News