Now Roasting in North Canton: Ohio Roasting Company
A new independently owned and operated roastery cafe called Ohio Roasting Company (Instagram) has sprung up among the many chains around the Belden Village mall near North Canton, Ohio.
Ohio Roasting Company follows the vision of Frank Genovese, who ditched a career in advertising and sales to follow his personal passion for coffee.
Following about a year of roasting education and trade shows, Ohio Roasting Company officially cut the ribbon in Jackson Township last October, opening inside an approximately 3,000-square-foot former restaurant building that was completely renovated.
Occupying a corner of the building is Ohio Roasting Company's custom nickel-and-white San Franciscan SF-25 roaster outfitted with a pneumatic loader that shuttles beans largely coming from importers Olam and Genuine Origin, according to Ohio Roasting Company General Manager Jesse Gearhart.
While customers in the main cafe area can watch Genovese lead the roasting process, beans from those roasts make their way to the expansive bar outfitted with Slayer espresso machines, either for counter or drive-through service.
---
Related Reading
---
Currently, the company carries 14 bagged coffees, while offering a broad range espresso-based beverages, including some specialty concoctions like a Butter Brew Latte and a Coconut Pistachio Latte.
Along with non-coffee offerings such as chai and matcha, the shop is also heavily focused on gelato and affogatos (gelato with espresso), with plans to soon offer gelato flights alongside coffee flights.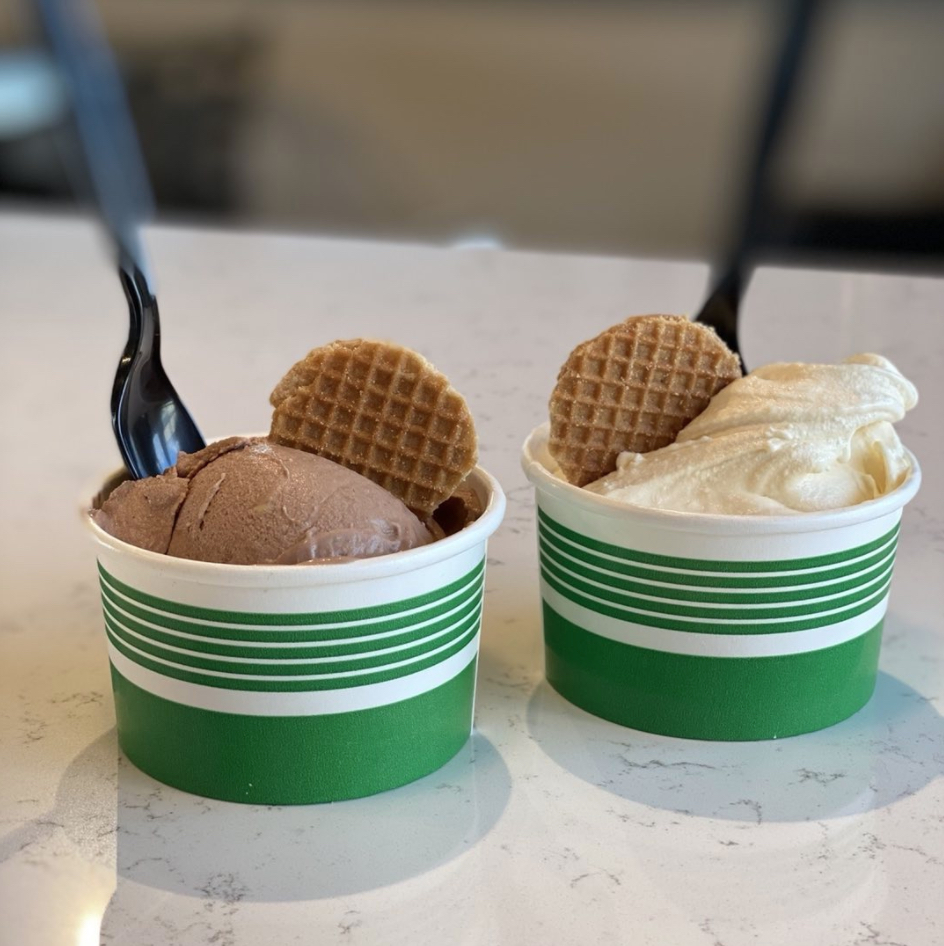 "The gelato is homemade with ingredients from Italy, made by Frank, who is Italian," Gearhart said, noting that the company has been experimenting with various gelato and coffee pairings involving cold-brewed coffees, nitro brew and matcha.
Gearhart told DCN that the shop plans to begin hosting consumer-oriented coffee classes this summer, while the large seating areas lend themselves to open mics and other community events.
Said Gearhart, "We have one of the largest seating areas in Canton in terms of coffee shops, and can sit up to 48 people comfortably."
---
Tell DCN's editors about your new coffee shop or roastery. 


Source: Daily Coffee News