Milk and Honey a Sweet Addition to the Denver Coffee Scene
Even before Milk & Honey (Instagram) could officially open its doors, the Colorado coffee startup still found a way to sweeten Denverites' days with coffee service. 
While finishing construction and remodeling in a period rife with pandemic-related delays, Milk & Honey Co-Founder Allye Wagner got a jump on the business using a coffee cart borrowed from friends at Denver's Queen City Collective Coffee.
"She sat out on the patio slinging coffee on the coffee cart as we finished building," Wagner's partner and Milk & Honey Co-Founder Tim Pendarvis told DCN. 
Originally operating under the name Kardia Coffee in a high-foot-traffic spot between the RiNo district and Coors Field, the business has rebranded under the new name. Aesthetically, it offers an eclectic foil to minimalist, bright white shops.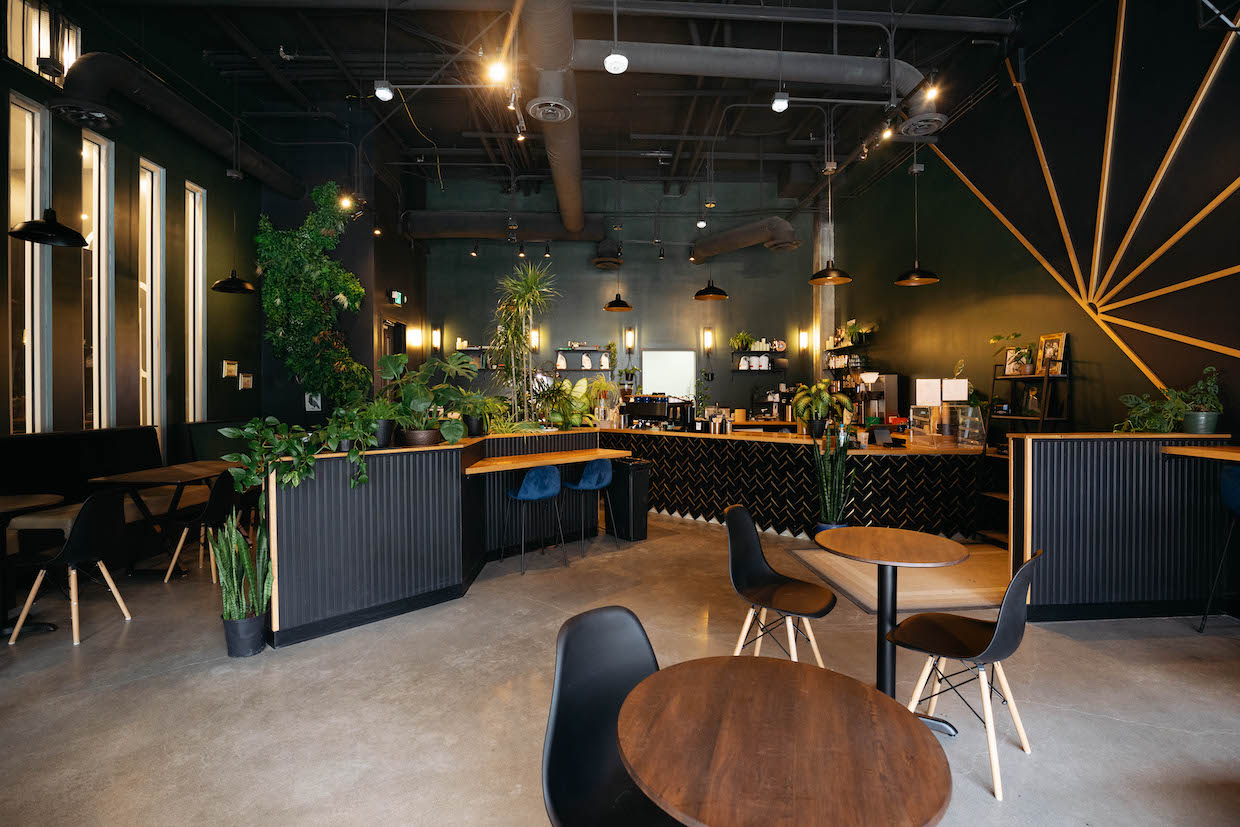 Pendarvis described the plant-filled space as more "dark and moody."
"It felt appropriate to wash our hands of our original name, kind of take a step forward in a different light," Pendarvis said. "We've been open to the public longer as Milk and Honey than as Kardia."
The new shop also reflects a DIY-driven ethos that developed during the pandemic-era construction, where costs increased and materials and contractors became more scarce. YouTube videos and assists from friends became instrumental in pulling the shop together.
Wagner suggested every coffee shop owner should maintain a DIY approach in some way, even when construction is done and the doors are open.
"If something happens and your staff can't show up, you need to be able to step in and do it yourself," Wagner told DCN.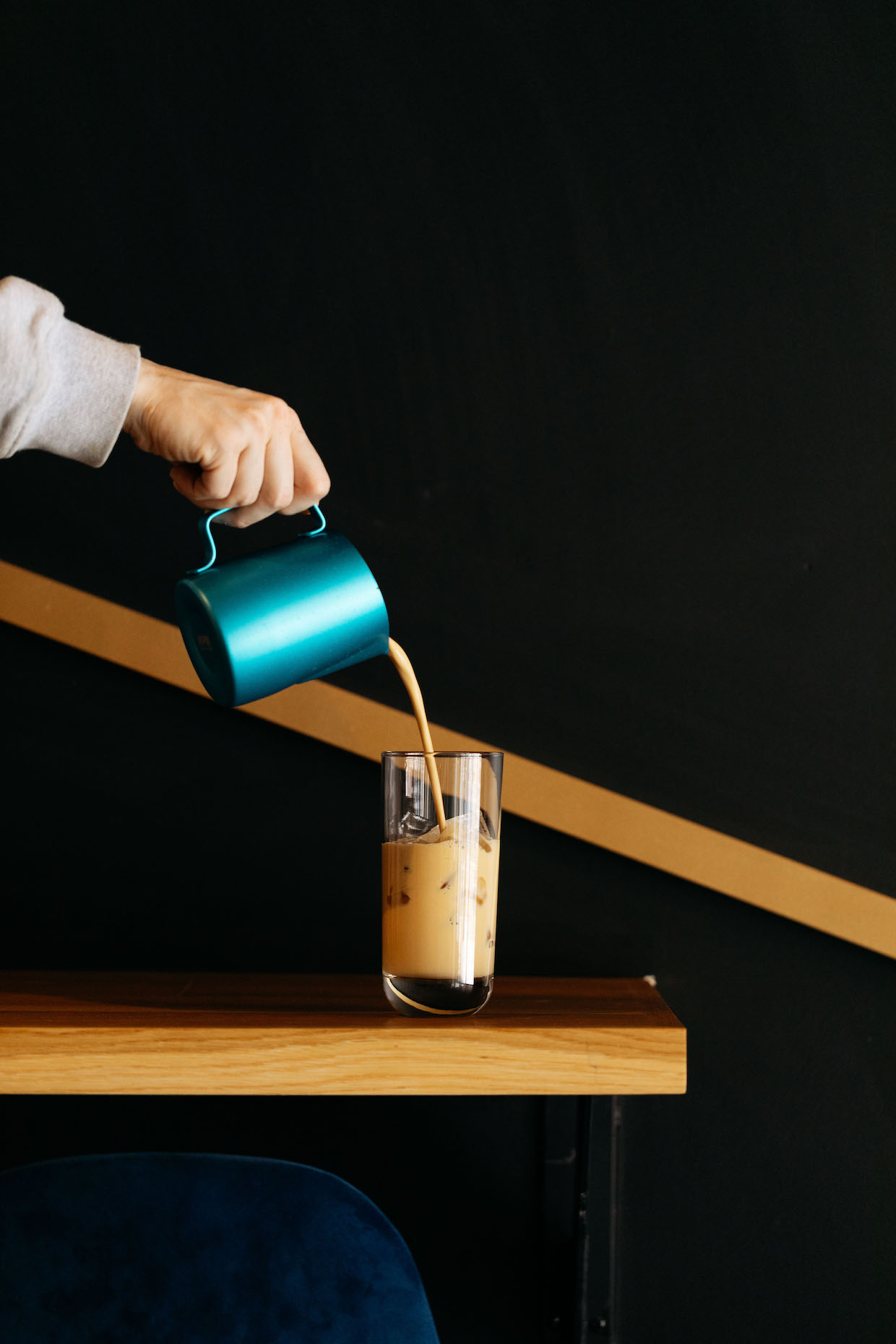 Now inside the shop, Milk & Honey serves coffees from Queen City Collective, including the flagship "double-origin" Belafonte blend, many of which run through a Slayer Steam espresso machine.
"I originally learned craft coffee on a Slayer, back in the day," Wagner said. "I wanted to pay tribute to my roots and where I come from."
Wagner has been a part of the Colorado coffee scene for more than a decade, working as a barista and shop manager. Pendarvis, an Air Force veteran and fellow Coloradoan, said the couple wanted to open a coffee shop both for themselves and to provide a welcoming space to the local community. 
Said Pendarvis, "At least [in] our experience here, in Colorado, most of the other major shops, they're not our competitors, they're our colleagues."
The tight menu is focused on simplicity and quality, with all syrups made in house, from classic vanilla to seasonal options. 
"Now that we have more people on staff, getting more minds behind it, we're going to start working on some other specialty beverages," Wagner said. "With more manpower, it's more feasible."
The founders are also seeking to get a beer-and-wine license, which may open up some non-coffee experiences later this year.
"At the end of the day, it's not about the coffee you're serving," Wagner said. "It's about the experience your customers have once they walk in the door."
---
Milk & Honey is located at 2401 Blake St. in Denver. Tell DCN's editors about your new coffee shop or roastery here. 
More From DCN
Libby Allnatt
Libby Allnatt is a writer with a passion for trying new coffee shops. She lives in Salt Lake City, Utah. 


Source: Daily Coffee News