Design Details: White Floating Puffs at Birdie Cup in Shanghai
Project Name/Client: Birdie Cup
Design Architect: F.O.G. Architecture
Location: Jing'an District, Shanghai, China
Area: 25 square meters (270 square feet)
Design Team: Xiong Aijie, Hou Shaokai, Song Yuzheng, Feng Nanqi, Li Jie, Zou Dejing, Zheng Yu, Zhan Di
Structural Consultant: Yuan Xin, Cai Xinyu, Tao Xinwei
Photography: InSpace Architecture Photography
Situated in a tightly packed office and commercial corridor next to a metro station, Birdie Cup Coffee offers a moment of coffee-fueled respite surrounded by white floating puffs.
Led by the firm F.O.G., founded in London in 2018 by principals Zheng Yu and Zhan Di, the design is intended to create an immediate "emotional landmark," despite the compact footprint.
"Using the method of 'de-architecture,' we applied large areas of glass and matte-finish metal to create an outstretched and transparent space of white and grey," F.O.G. said in a project description shared with DCN. "Meanwhile, the curved roof and the warm lighting moderates the cold, stringent imagery, coupling rigidity with softness."
Immediately notable is the composition of the roof, where the puffs provide a kind of floating structural aesthetic in juxtaposition to the metal space.
"Clouds, pillows, balloons, or spaceships — we avoid associating the roof with any one imagery, thereby encouraging people to imagine their own spontaneous connections to the space," the architects said. "Like how coffee gets rid of fatigue, we want these floaters to help people zone out a bit."
Fixing the white puffs in space required some structural design ingenuity involving a C-shaped structure with only one ultra-thin oblique column.
"From the overall framework to detailed expression, we pursue balance of order and creativity, of industrial and temper," the architects said. "We hope this micro commercial architecture may fulfill its potential to calm sensation, spur imagination, and slow down the hustle."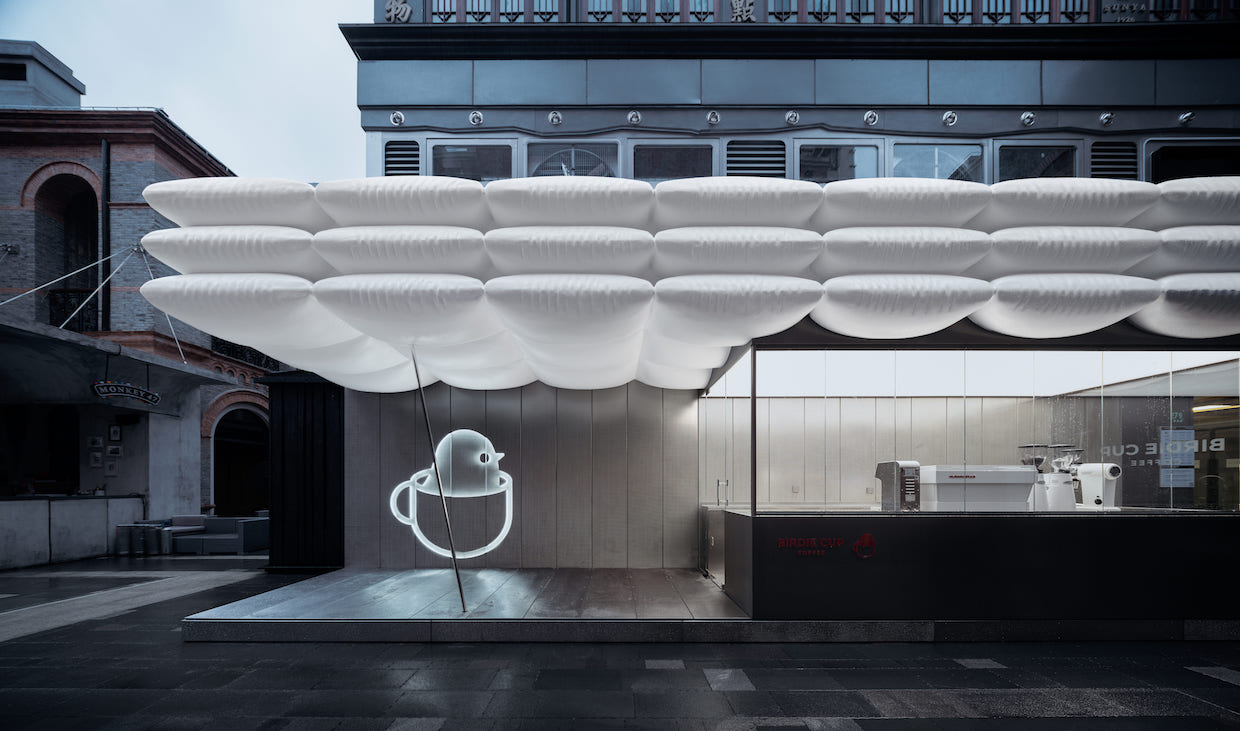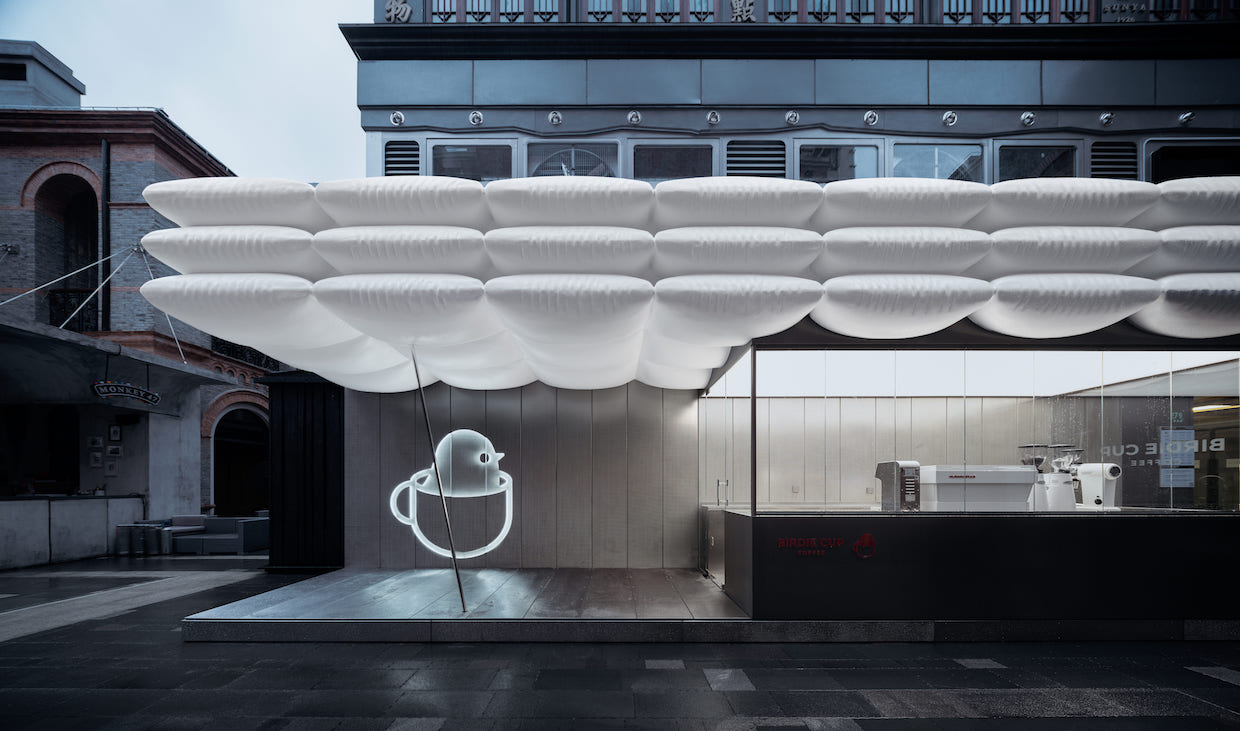 ---
Read more from DCN's ongoing Design Details series here. If you are a coffee shop owner, designer or architect and would like to submit your interior design or package design project for consideration, you can reach our editors here.
Source: Daily Coffee News