Design Details: Mud Arches Meet Art Deco at Elixir Bunn Coffee Roasters
Combining the curved, spiraling and columnar forms of mosque architecture with art deco and contemporary coffee touches, the fourth retail shop of Saudi Arabian coffee roasting company Elixir Bunn was designed as a kind of local temple to contemporary coffee.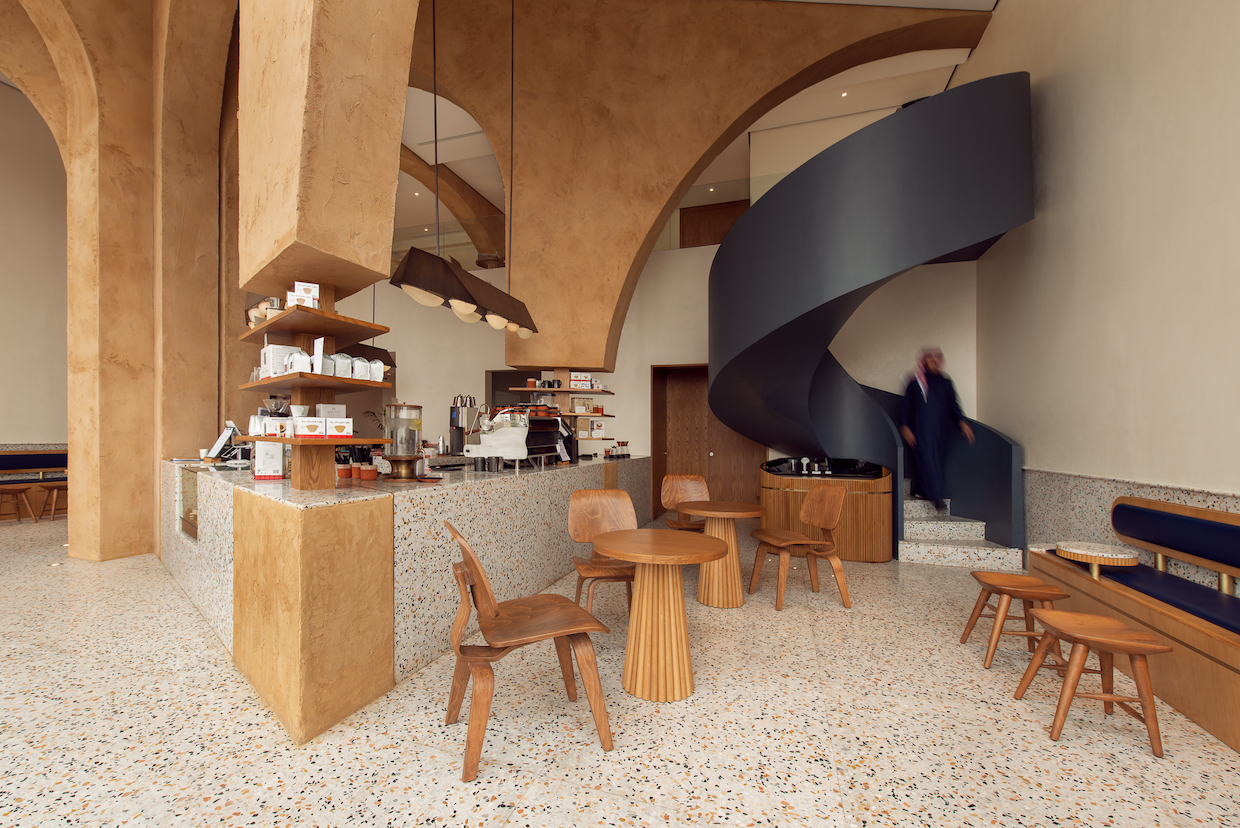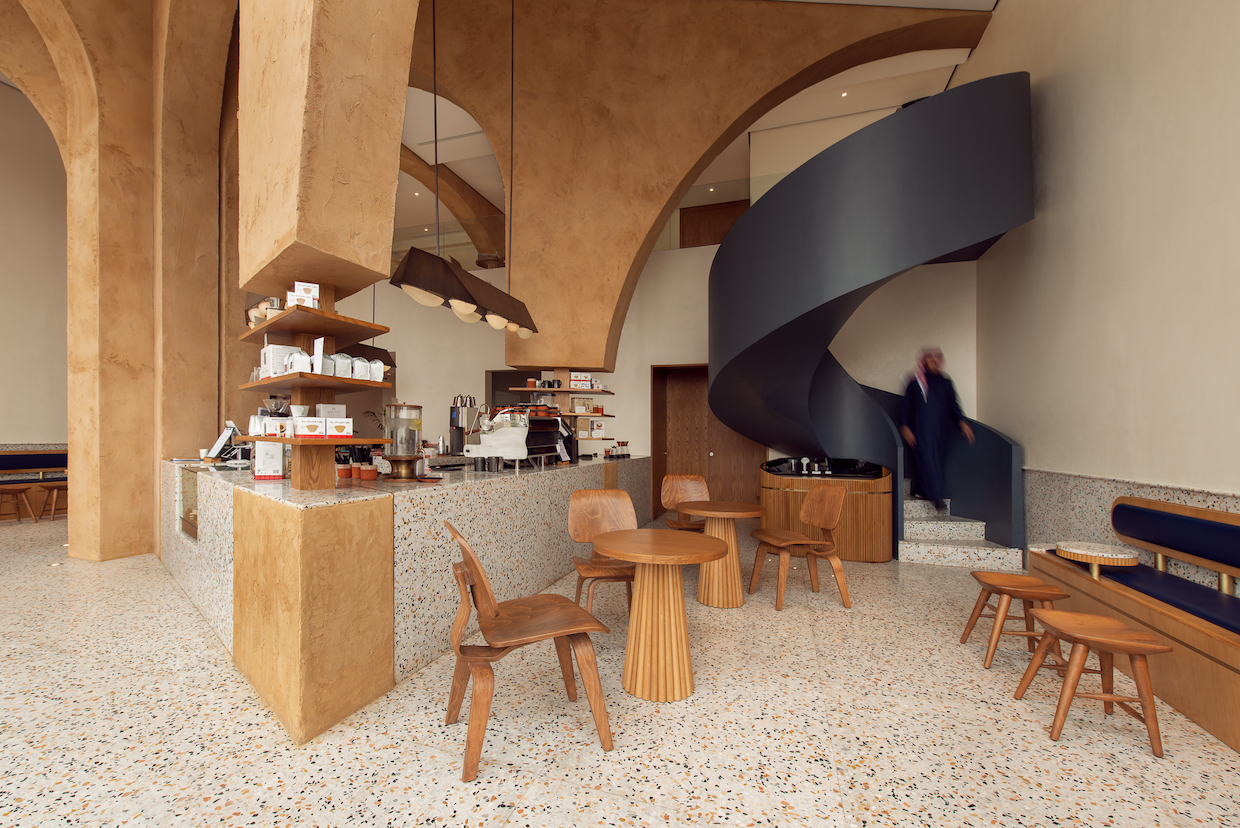 In a project description shared with DCN, lead architect Azaz Architects said the Riyadh cafe was designed to embrace coffee's historical significance in the region while also elevating the standards of Saudi Arabia's flourishing specialty coffee industry.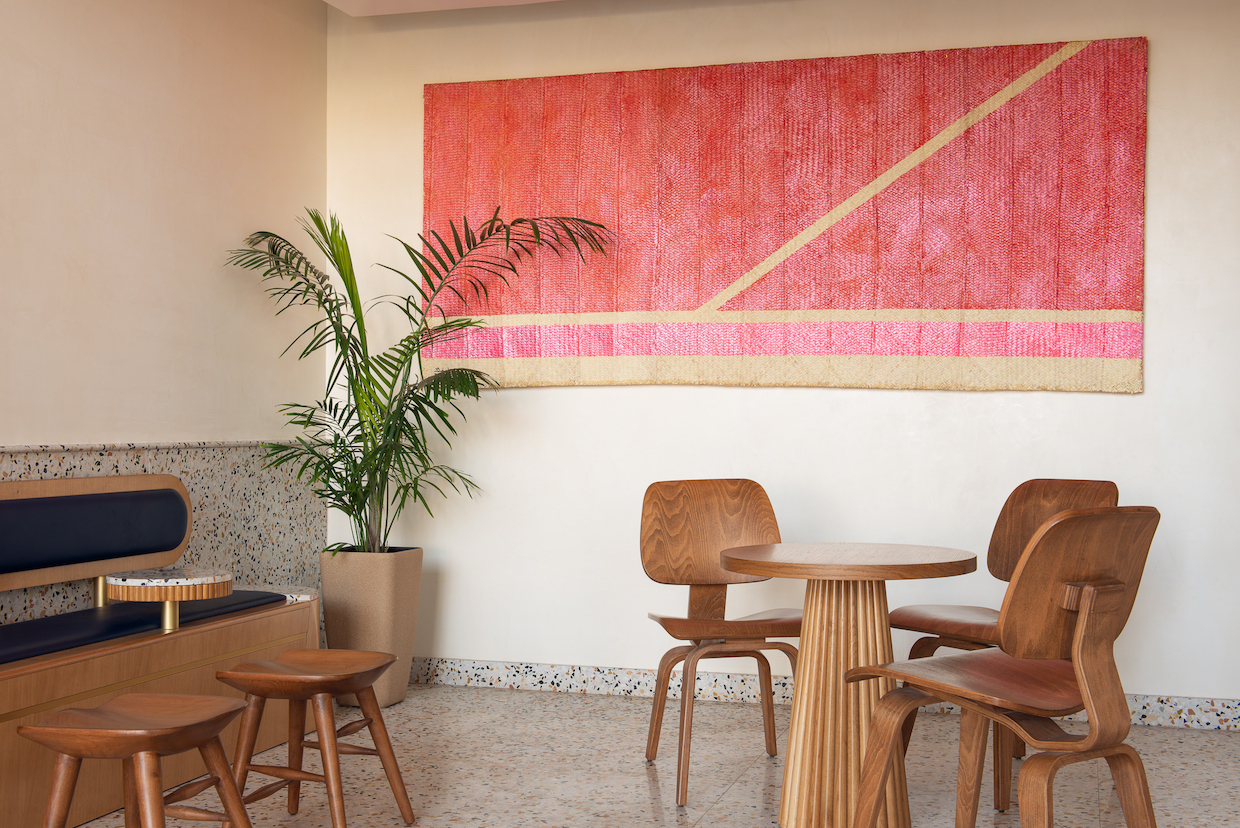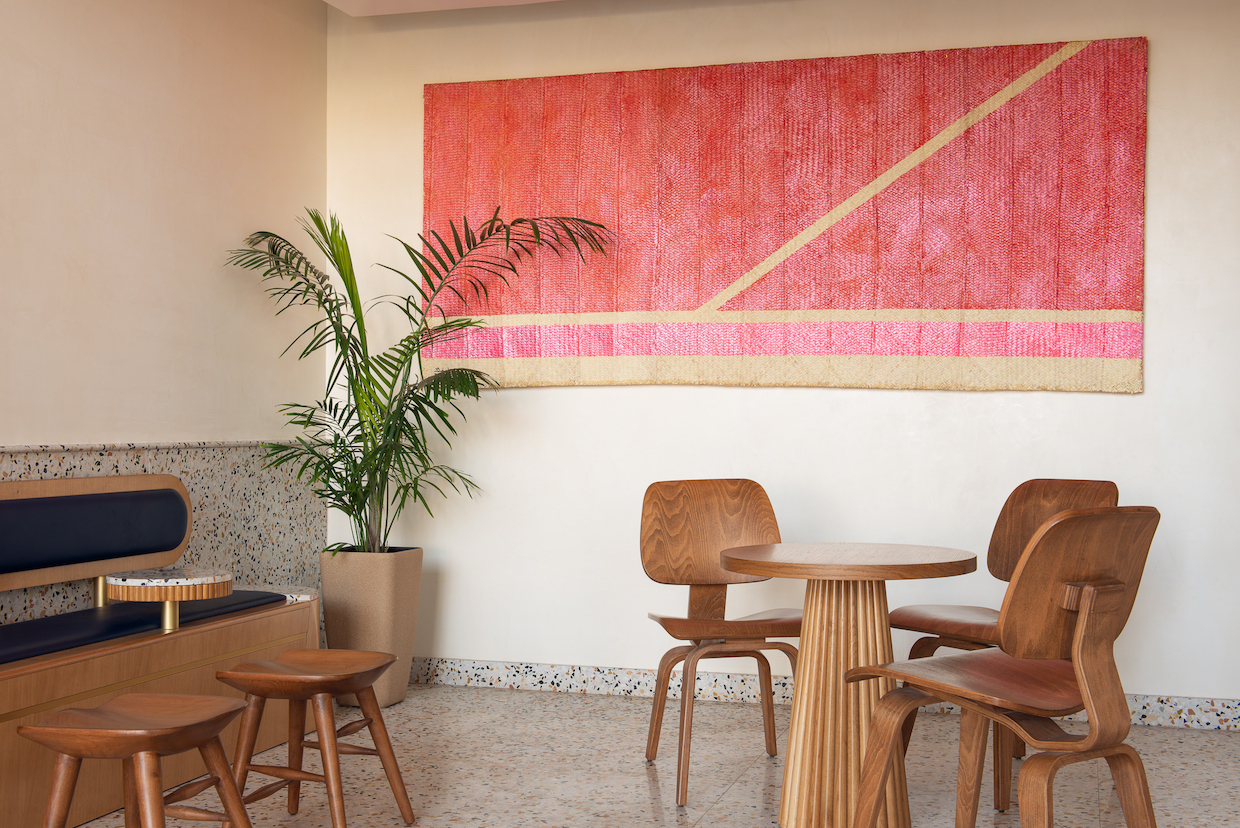 Elixir Bunn has been an influential figure in the Riyadh coffee industry since its creation in 2014. The company, which also offers wholesale services and brewing equipment sales, primarily focuses on coffees sourced from parts of Latin America and Africa.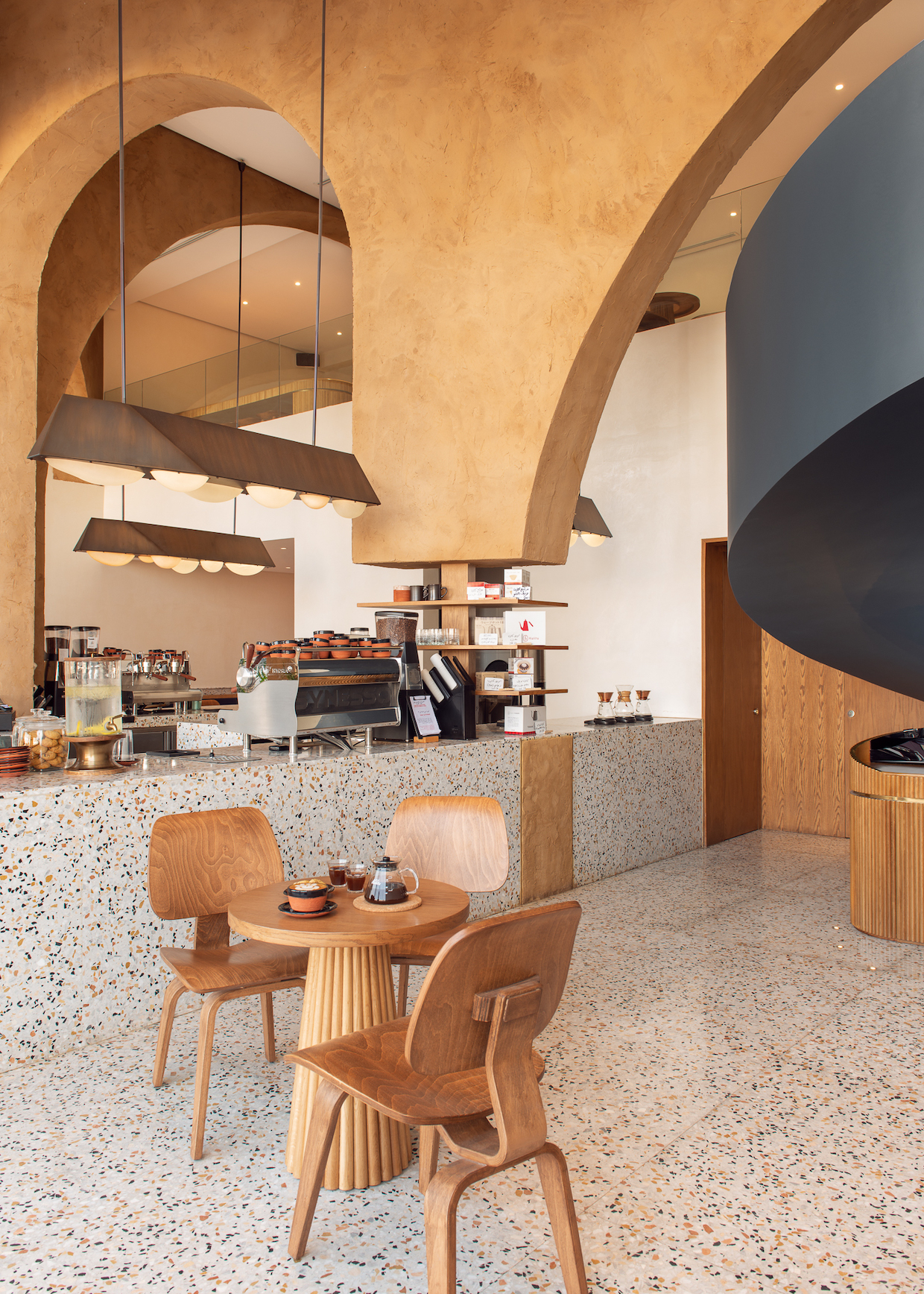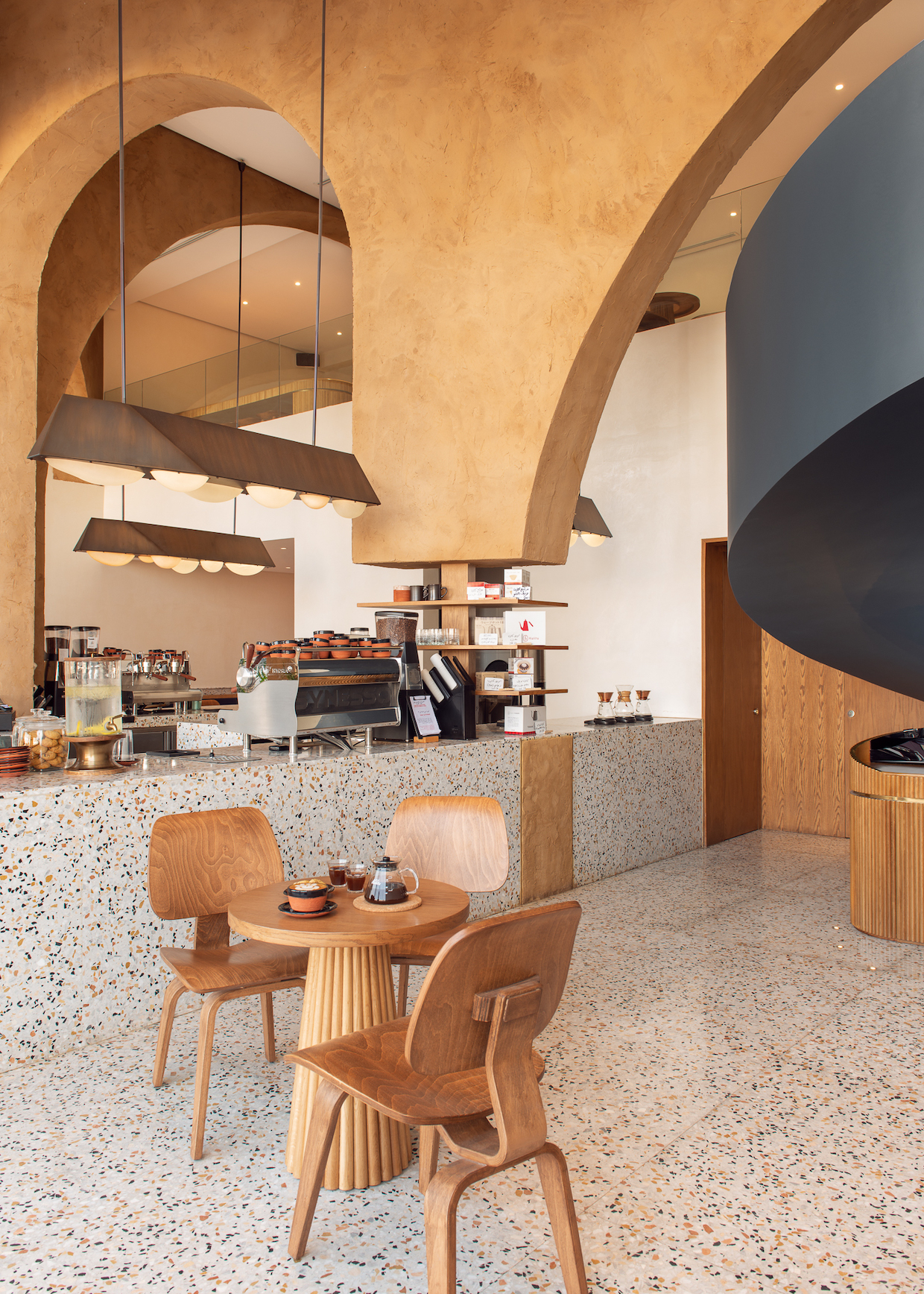 "The shape of the historic islamic arches combined with the mud finishing contributed to the feel of local sanctity," Azaz Architects said. "After all, the coffee shop is a Saudi brand and the space certainly reflects that. Nonetheless, the shop has a modern edge to it, thanks to metropolitan touches such as the use of sustainable Italian terrazzo for the floor and the deep blue spiral staircase."
A large structural column in the center of the two-story space created a challenge for the designers, who ultimately chose to transform it into the centerpiece of the design by extending walls from the column shaped into massive arches.
---
Read more from DCN's ongoing Design Details series here. If you are a coffee shop owner, designer or architect and would like to submit your project for consideration, feel free to reach our editors here.
Source: Daily Coffee News