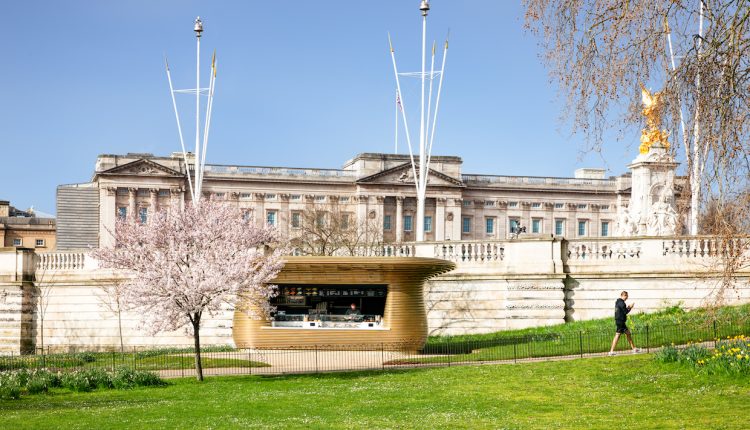 Design Details: Curved Kiosks and a Stingray in Flight at London's Royal Parks
Project Name: Serpentine Coffee House and Horseshoe Bend Kiosk
Architect: Mizzi Studio
Location: London Royal Parks in London, England
Completion date: 2019 and 2021
Photography: Luke Hayes
Part of a public space enhancement project in London, England's Royal Parks, a new brass kiosk serving coffee and other treats stands as a swooping, curvy complement to its regal and natural surroundings.
Designed by the London-based firm Mizzi Studio in collaboration with the cafe brand and operator Colicci, the Horseshoe Bend kiosk in the shadow of Buckingham Palace at St. James Park came to life last year. It is the final installation in a commissioned project that started with the design of the Serpentine Coffee House and a family of nine kiosks in Hyde Park, Green Park and St. James Park.
"The freestanding kiosks are conceived as a family of individual curvaceous structures with a graceful tree-like canopy that unites their design language," Mizzi Studio said in a description of the kiosk project shared with DCN.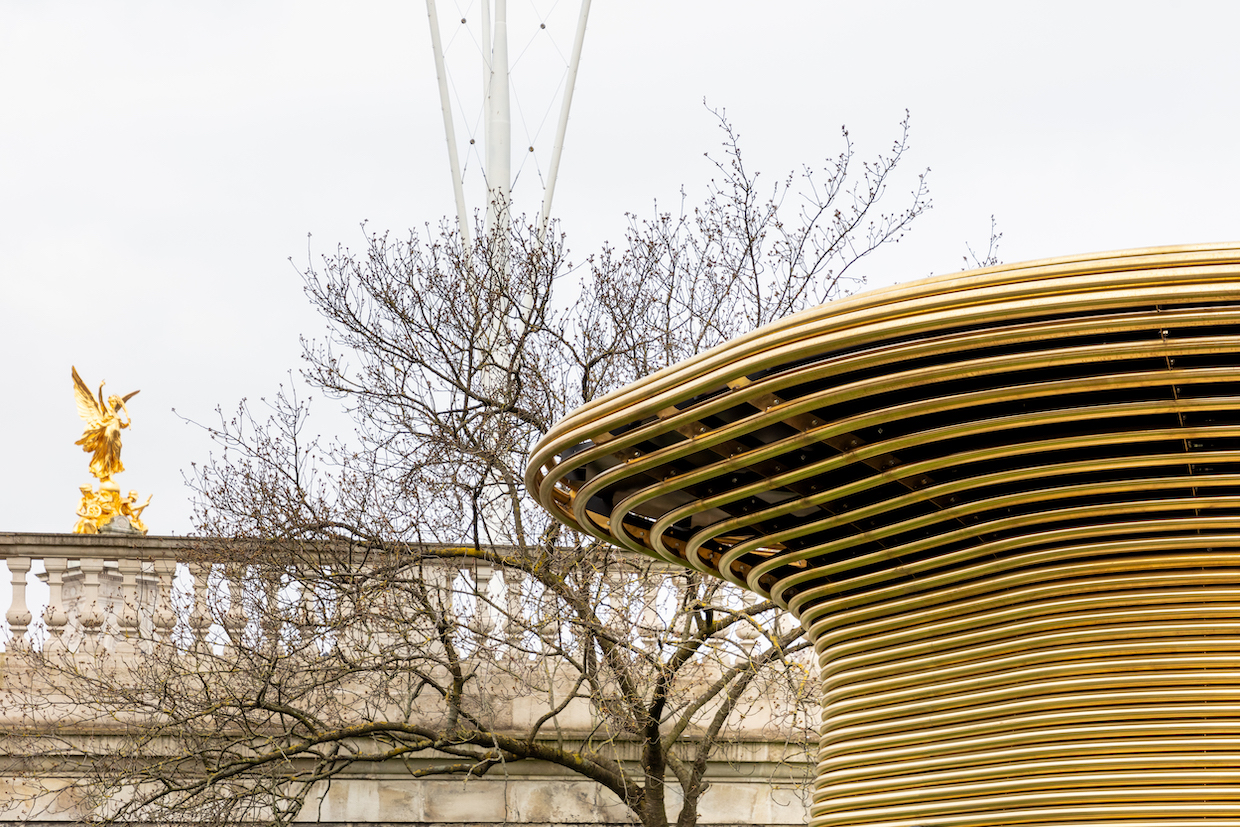 As with the series of kiosks that came before it, the flagship Horseshoe Bend kiosk clad in bent English oak timber was developed in collaboration with British designer and maker Tom Raffield. The structure is clad in tubular brass and mirrors, reflecting the ornate precious metals of the nearby Sir Thomas Brock's Queen Victoria Memorial.
"The kiosks' 360-degree sculptural canopy swells outwards like a tree's crown, creating recognizable silhouettes," Mizzi said, noting that each of the new kiosks represents a unique design that responds to the history, nuances and demographics of the site.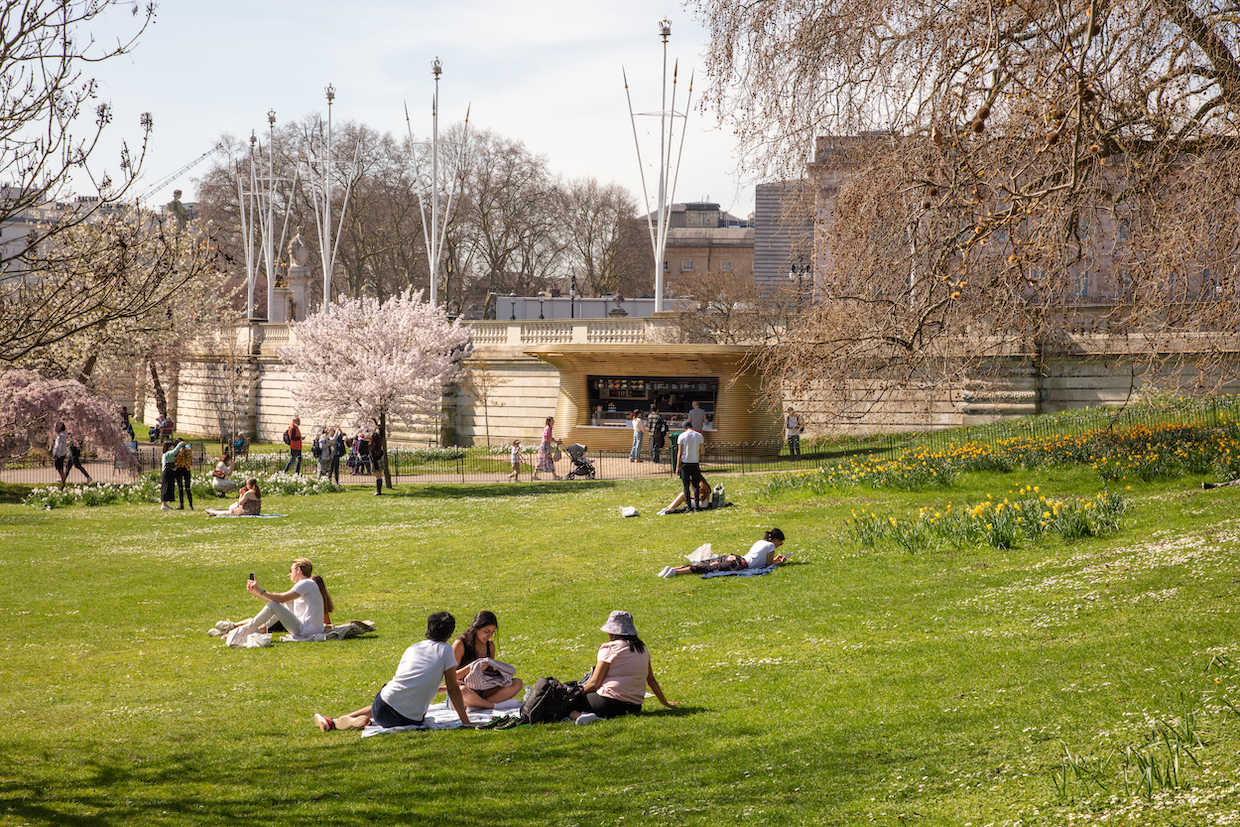 The Horseshoe Bend kiosk was designed to play off the the Serpentine Coffee House, which sits nearby offering views towards the picturesque Serpentine Lake in one direction and the Princess Diana Memorial Fountain in the other.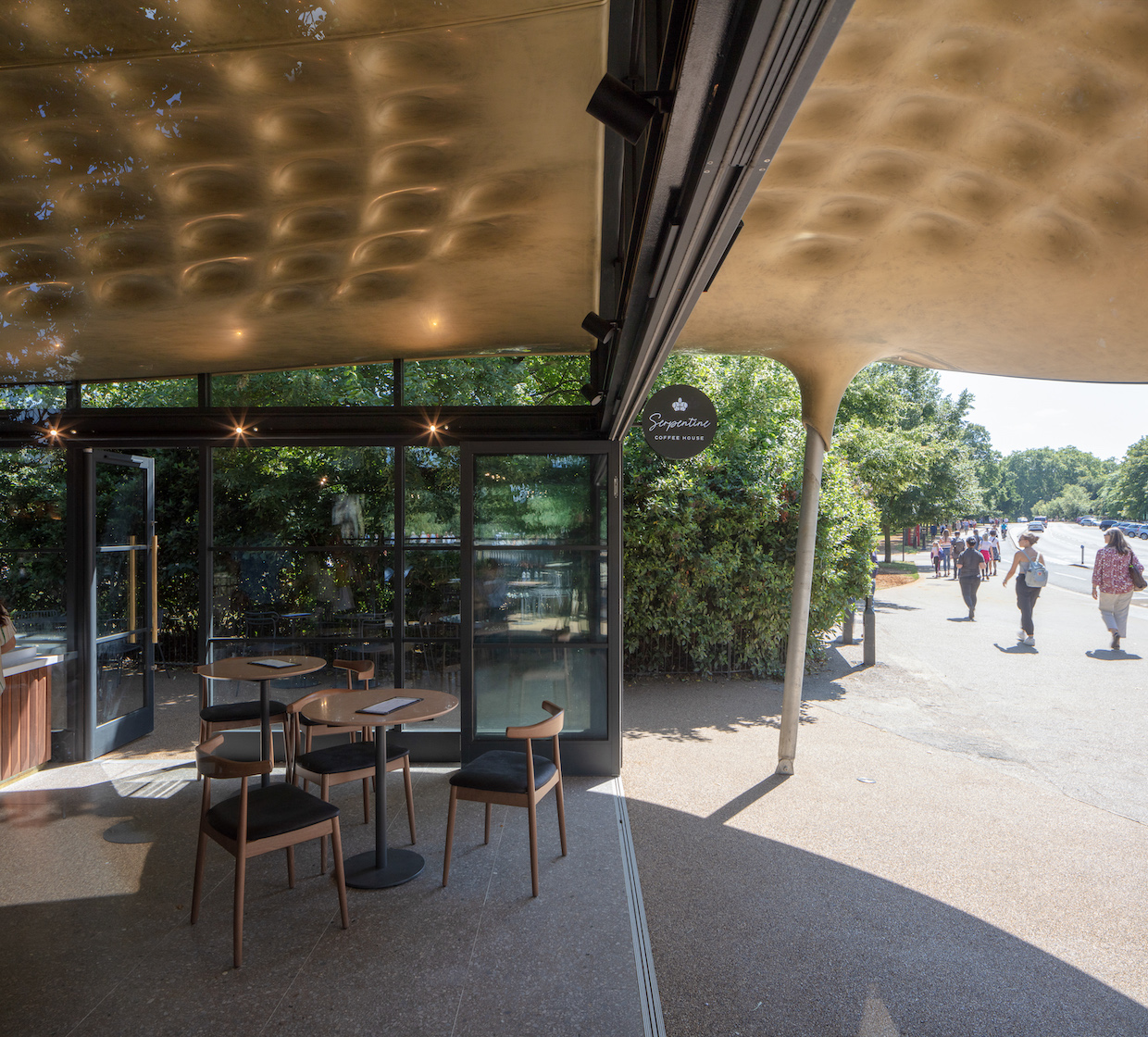 "The coffee house is swooping and sinuous, inspired by both the lake itself and the motion of a stingray's flight. Its sculptural brass roof gives the appearance of a giant golden cape being pulled through the air over the entire structure, bringing movement and texture to the verdant landscape in which it sits."
---
Read more from DCN's ongoing Design Details series here. If you are a coffee shop owner, designer or architect and would like to submit your interior design or package design project for consideration, you can reach our editors here.
Source: Daily Coffee News