Design Details: A Clean Wooden Box Embedded in a Shanghai Street
Project Name : YiJian Cafe Shanghai
Design Firm : Golucci Interior Architects
Chief Designer : LEE Hsuheng
Design Team : Xu Jiaojiao, Liu Xiaoyang
Location : Shanghai, China
Interior size: 30 square meters (323 square feet)
Completion Date: 2021
Photographer: Lulu Xi
Located in an area of central Shanghai that more than a century ago was established as a French settlement, a clean, wooden box by the name of YiJian Cafe appears in warm contrast to the grey concrete street.
Responding to its surrounding Western-style apartment buildings erected during the 1930s, the box can be opened or closed, although it is generally designed to remain open during business hours, according to its architect, the Shanghai firm Golucci Interior Architects.
"In order to express YiJian's attitude of focusing on producing high-quality coffee, we hope to create an atmosphere — a perfect place for high-quality coffee tasting," Golucci said in a project description shared with DCN. "Therefore, we created the concept of using a clean wooden box embedded in the city's chaotic concrete ground."
A record player with a translucent orange dust cover that spins behind the front of the shop's French windows is intended to liven the space, reflect the movement of coffee production and soften the contrast between the cafe and a nearby bar district.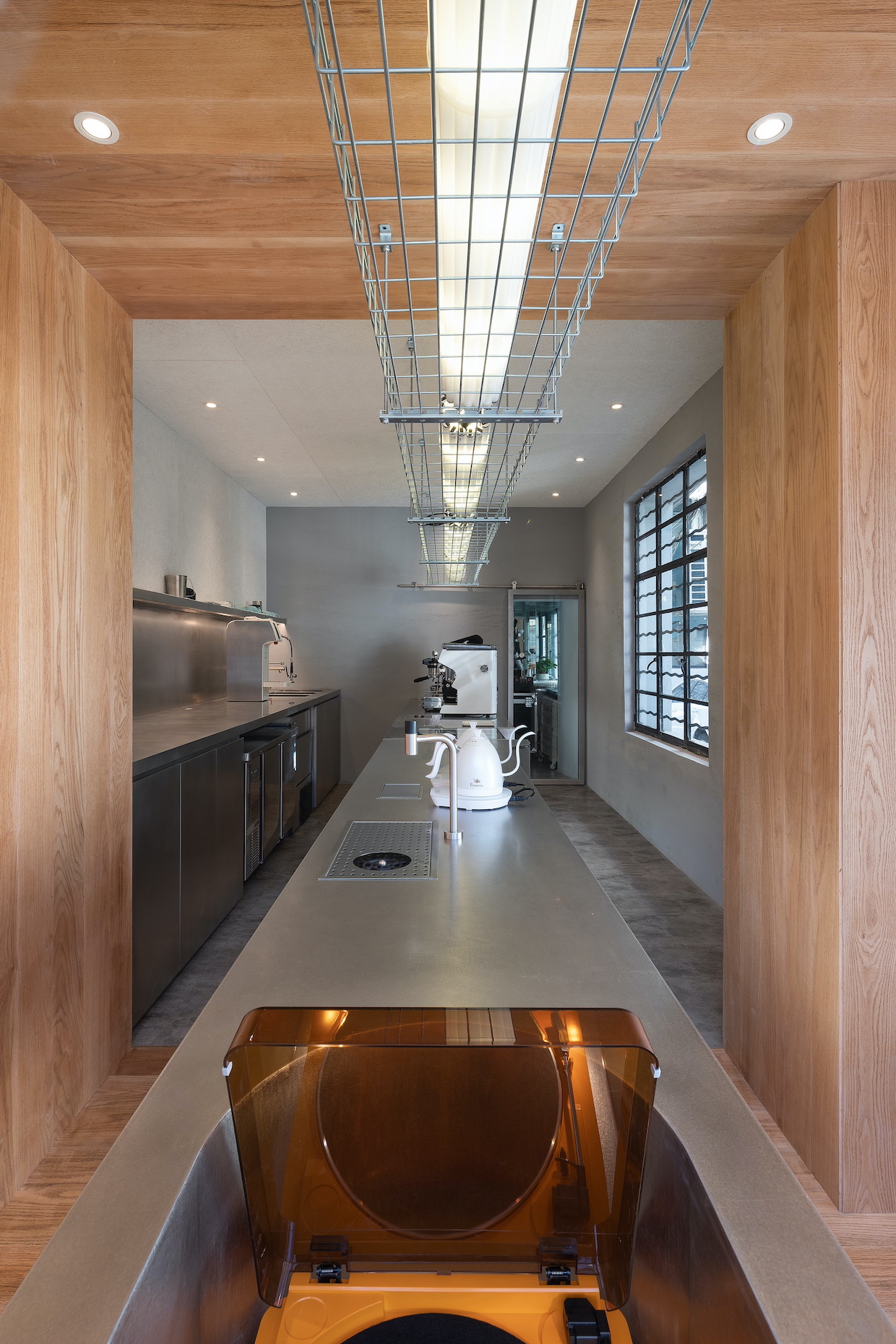 Inside the cafe, a long coffee bar with metal surfaces cuts through the space, referencing its original concrete body.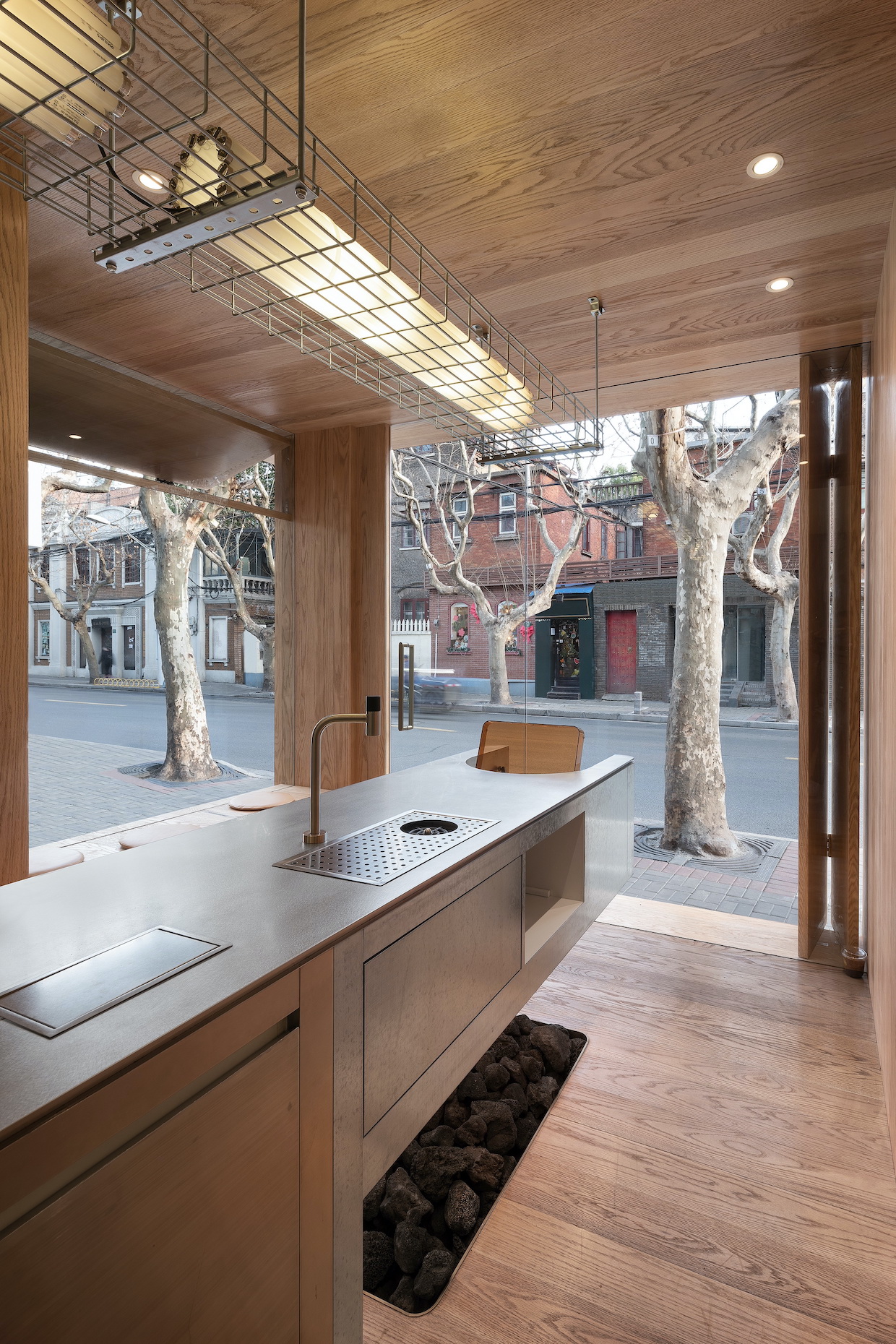 ---
Read more from DCN's ongoing Design Details series here. If you are a coffee shop owner, designer or architect and would like to submit your interior design or package design project for consideration, you can reach our editors here.
Nick Brown
Nick Brown is the editor of Daily Coffee News by Roast Magazine.
Source: Daily Coffee News