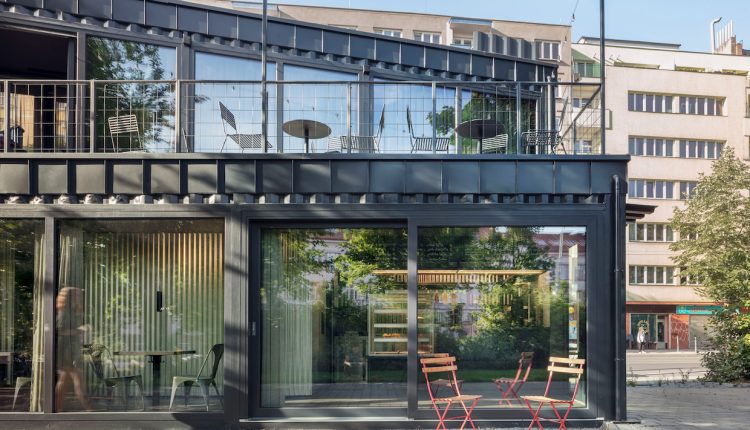 Design Details: A Cafe of Containers at Café Kontejner in Prague
Project: Café Kontejner (Instagram link)
Location: Prague, Czech Republic
Size: 90 square meters (968 square feet)
Owner: B&M Gastro s.r.o
Architect: COLLARCH
Lead Architects/Designers: Ondřej Janků, Shota Tsikoliya
Photography: Peter Fabo, unless otherwise noted
In the heart of the Prague 7 district, Holešovice, stands Café Kontejner, a contemporary specialty coffee cafe in a temporary structure composed of three repurposed shipping containers.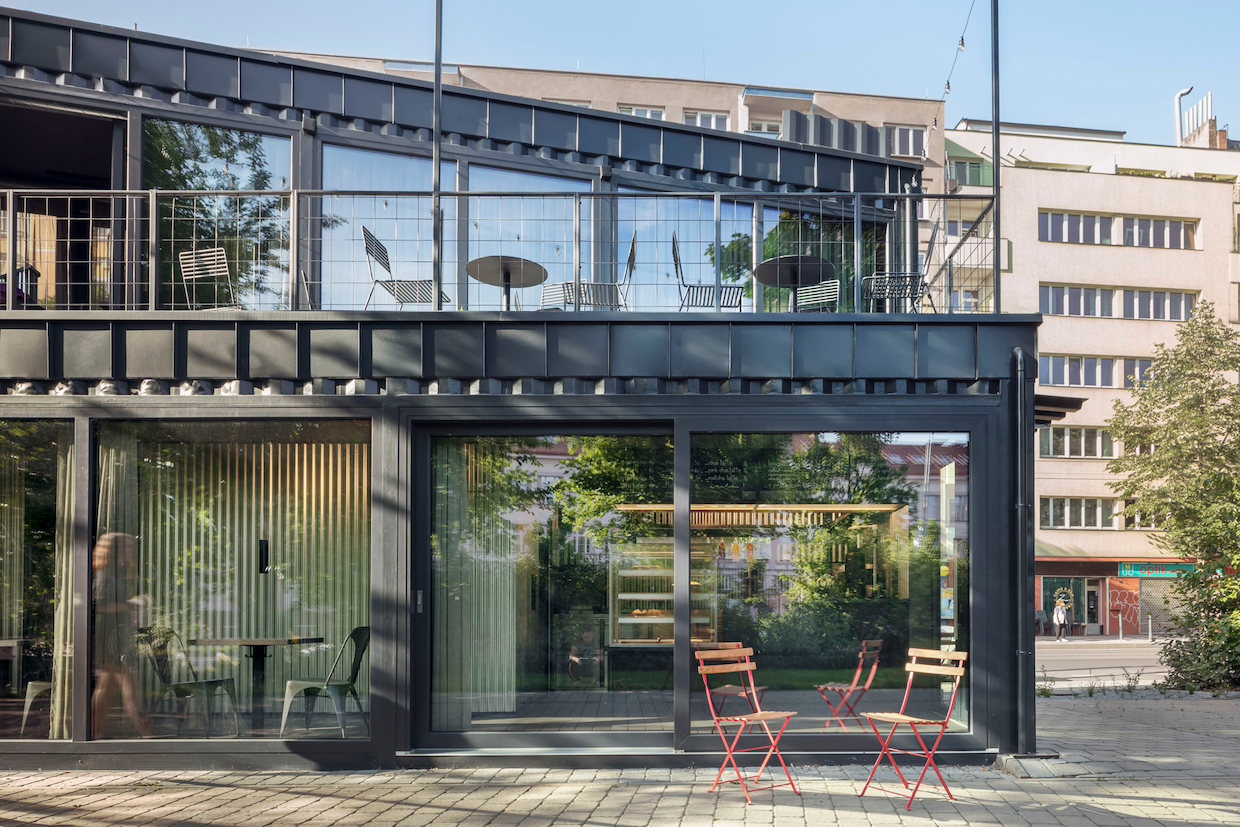 Off of Prague's Orten Square, the facility refers to the industrial history of Holešovice while literally containing a pleasant, comfortable cafe within the rough black shell.
Two of the used shipping containers form the base of the cafe, running parallel to the main street and acting as a sound and visual buffer to the street. The facades of the street-level containers open to the adjacent park behind the cafe, while the third container creates an observation deck above.
"The landmark on the square is placed obliquely, seemingly randomly, on the other two containers," the Prague-based architecture and design firm COLLARCH said in a project description shared with DCN. "However, this is a thoughtful move. The rotation creates two terraces with a view of the surroundings and the mass of the container becomes a clear element visible from the main access axes."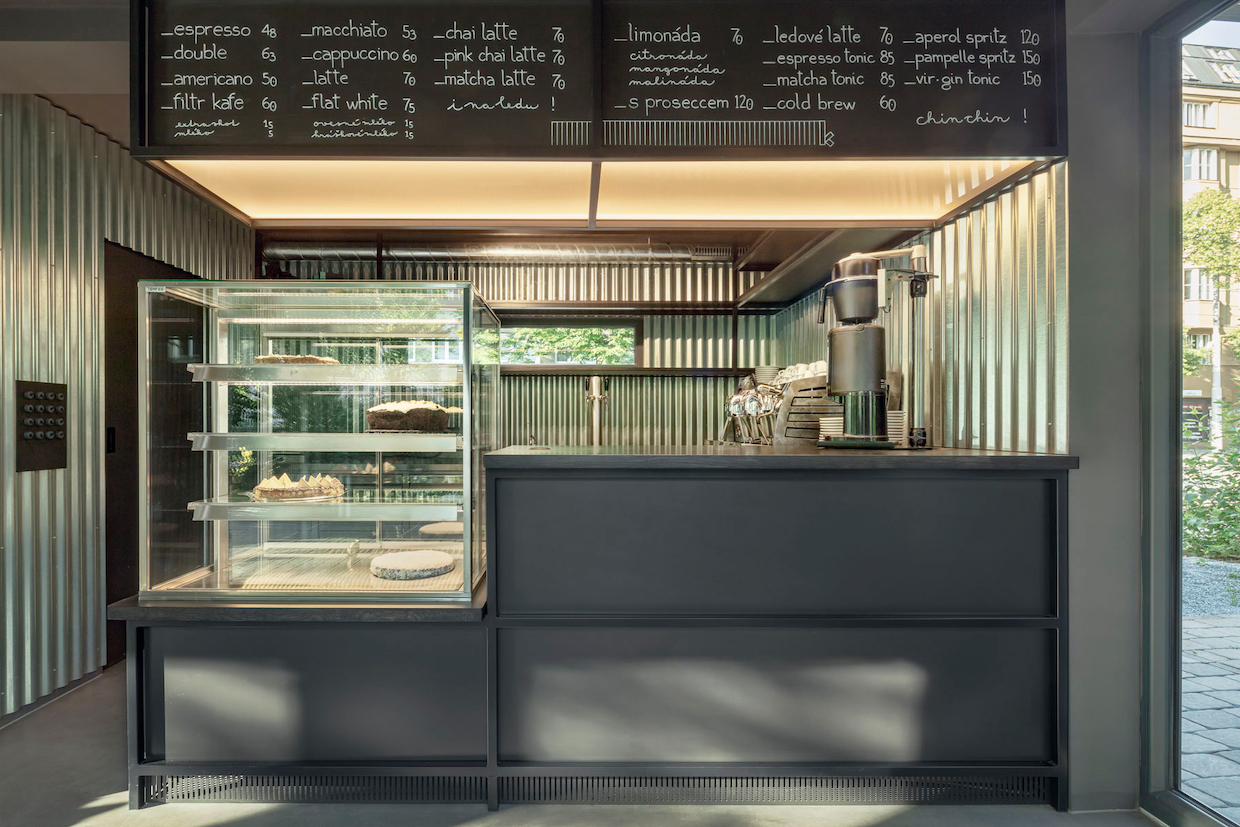 Two bars occupy the cafe. The first, located in an alcove lined with corrugated steel, is composed of a simple black steel structure filled with dark writable boards. The other is sandwiched between two longitudinal glazed facades. A sober color palette and raw industrial materials are used throughout the interior, accentuating minor details and deviations.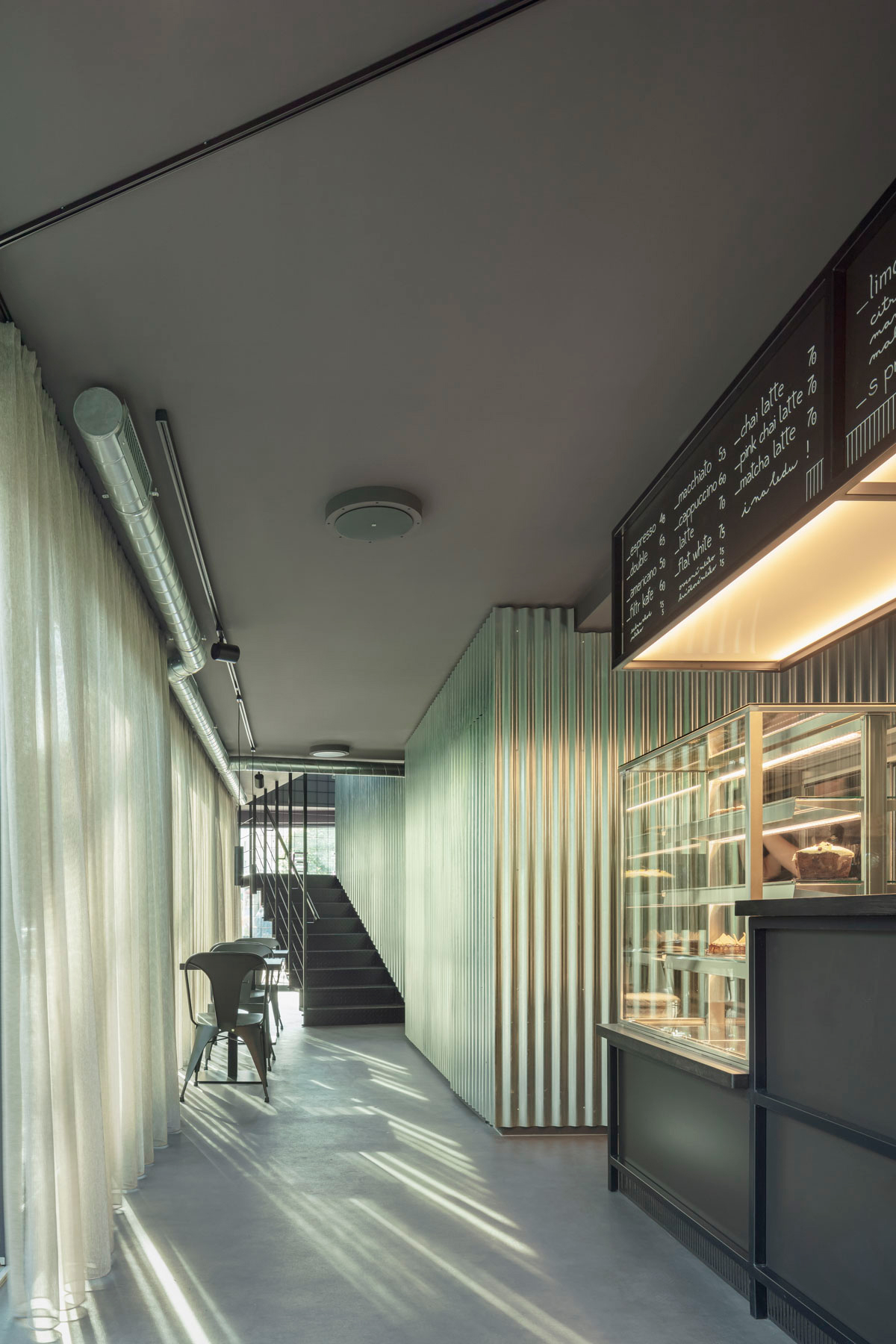 "Visitors find themselves at the intersection of two realities: a rough industrial product and a boutique-café," Collarch stated. "The absence of rich, contrasting colors in the interior makes the shades of gray and silver stand out. The textures of the hard surfaces are complemented by the fine fabric of the curtains colored only by the sun and park greenery, entering the interior through large-scale glazing. Sitting with a coffee becomes a dreamy, surreal experience detached from the hustle and bustle of the surrounding streets."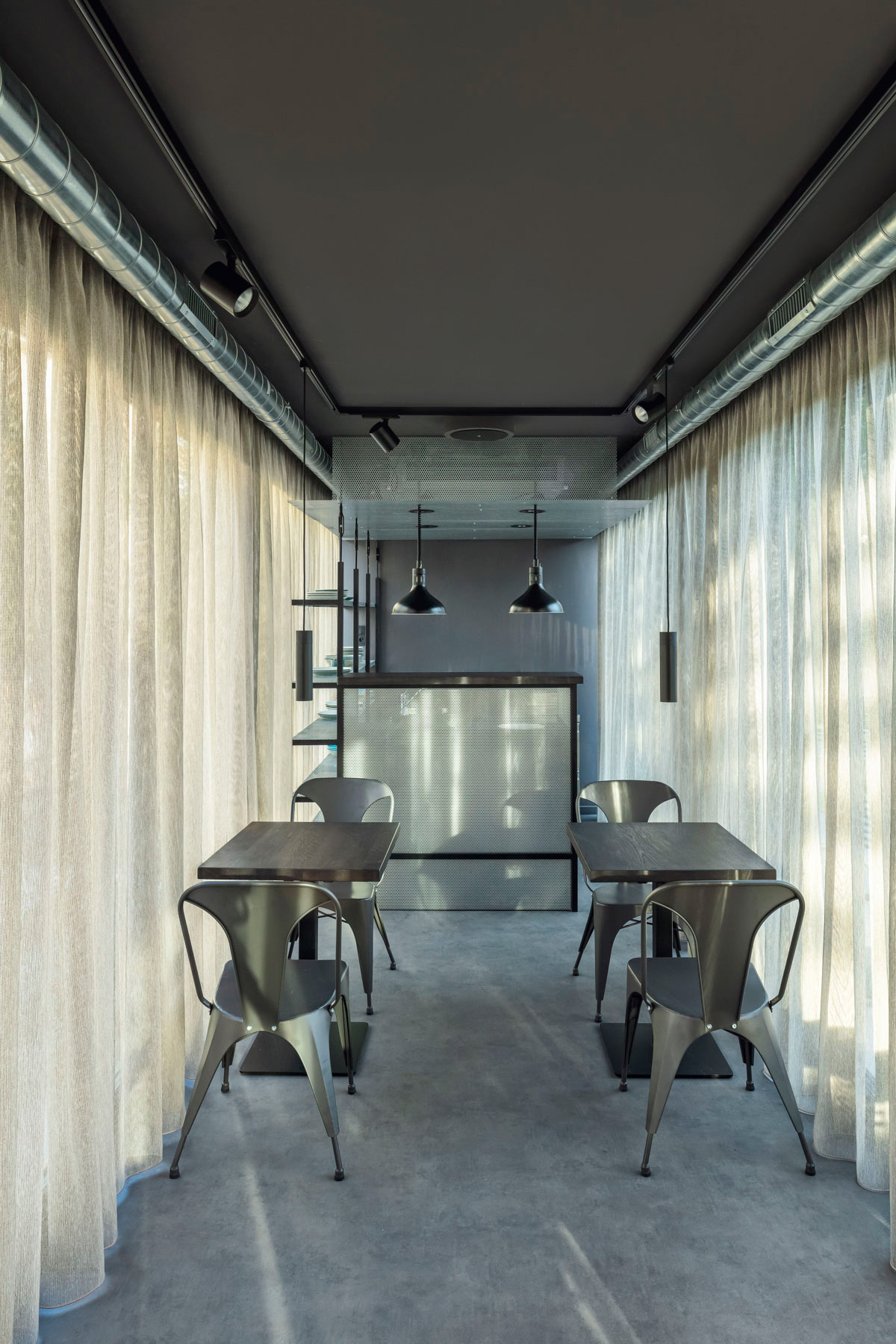 ---
Read more from DCN's ongoing Design Details series here. If you are a coffee shop owner, designer or architect and would like to submit your interior design or package design project for consideration, you can reach our editors here.


Source: Daily Coffee News