Café Suspiro Strikes a Familiar Chord in San Francisco with Coffee, Records and Books 
Inside the former Vega Coffee location on Folsom Street in San Francisco, the new Café Suspiro and its owner Raul Sanchez may ring a bell for many local coffee drinkers. 
Sanchez, whose career began many years ago at Peet's Coffee, was actually the first ever hire at Vega Coffee a longtime neighborhood coffee spot with a casual old-school San Francisco vibe. 
Sanchez purchased the coffee shop from John Quintos, the man who hired him in 2009, before unveiling the new name and concept this past August. 
In addition to bringing in some new specialty coffee items, including a Mexican mocha and a horchata latte, Sanchez also created a space for customers to browse used records and books while getting their caffeine fix. 
"I was able to inherit the last Vega Coffee customers," Sanchez told DCN. "To them it was a simple name change. The coffee is still the main thing. That's what people come for."
Café Suspiro is continuing to get beans from Vega's longtime supplier, San Francisco-based Cento Coffee, which is also owned by Quintos. Cento ships fresh roasts to Suspiro weekly.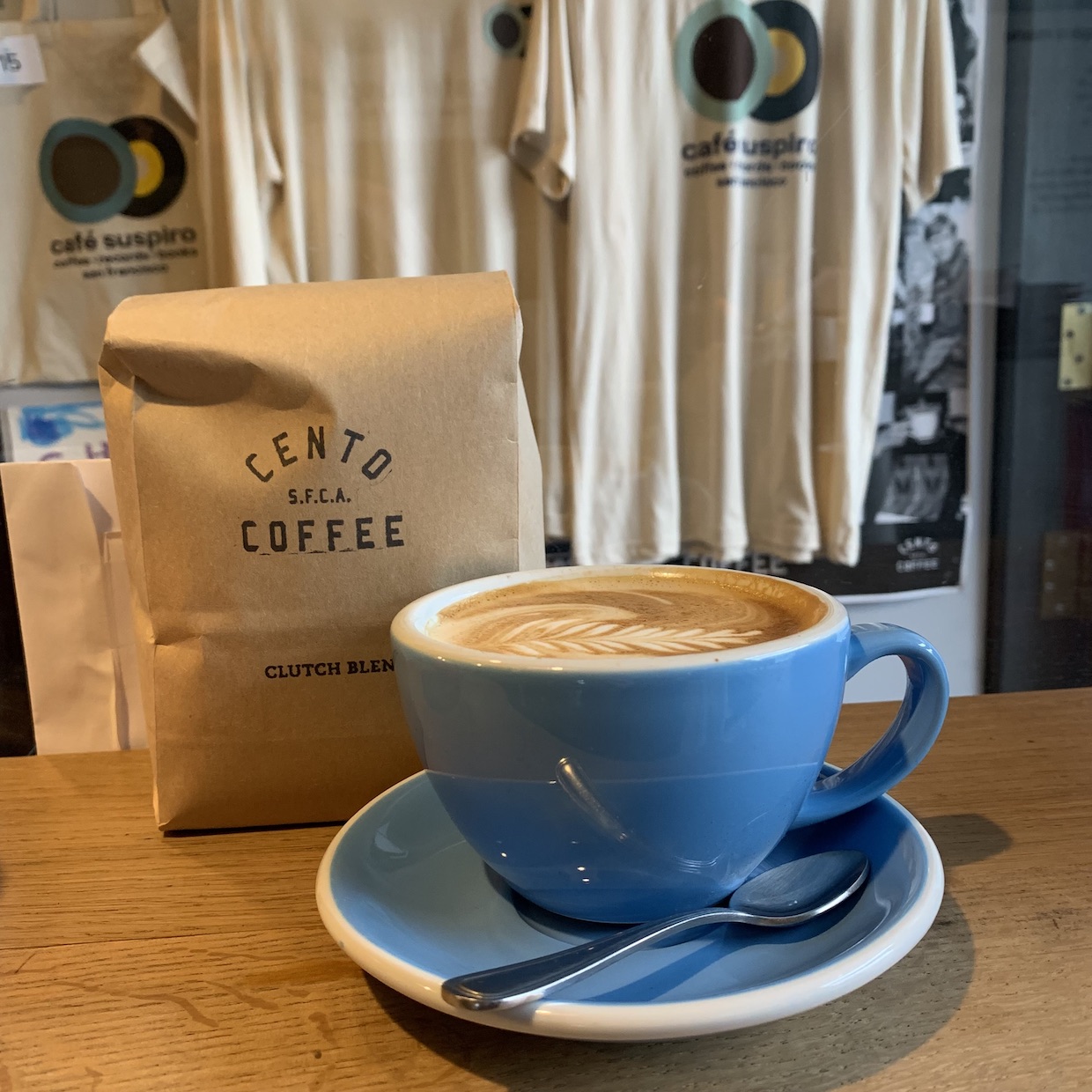 "It's a really great-tasting product," Sanchez said of Cento Coffee's three core blends. "People tend to really love it. I didn't want to change that."
In addition to the specialty drinks, the shop offers traditional espresso-based drinks such as cappuccinos as well as house-made cold brew with chicory. Pastries are baked on site. 
The inventory of books and records reflects a combination of donations from the public and the personal collections of Sanchez and his business partner, Kevin Wood. The books component also leans into the musical vibes of the shop, with biographies of iconic bands and artists. 
Sanchez is part of a family of musicians, while the name Café Suspiro is a nod to his grandfather's store in Mexico. 
"I envision us bringing [in] more records and books while maintaining the high standards of coffee," Sanchez said. "Always providing a real nice cup of coffee." 
---
Café Suspiro is located at 1246 Folsom St. in San Francisco. Tell DCN's editors about your new coffee shop or roastery here. 
More From DCN
Libby Allnatt
Libby Allnatt is a writer with a passion for trying new coffee shops. She lives in Salt Lake City, Utah. 
Retail
California/Pacific
Source: Daily Coffee News