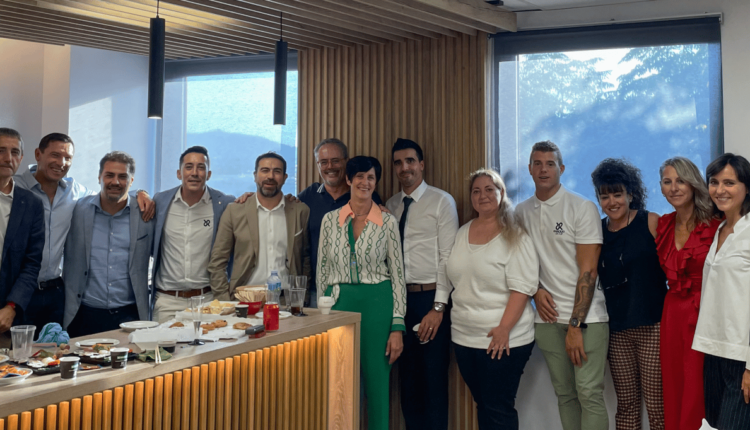 Rancilio Group inaugurates new branch office in Barcelona
Rancilio Group launched a new branch office in Barcelona on Thursday 15 September with a special open-door event involving partners and customers from Spain and Portugal.
The new office will be one of the most important hubs for Rancilio Group's business activities throughout the Iberian Peninsula and has been designed as a multifunctional space.
In addition to an elegant multi-brand showroom, it houses the business premises and warehouses for storing products and spare parts.
There are also spaces dedicated to training courses for baristas and technical specialists, a training centre, a service centre, an Extraction Lab and an area for events and workshops.
The new branch office of Rancilio Group Iberia is located in the Les Grases industrial complex in Sant Feliu de Llobregat, just outside Barcelona. It is strategically located, close to Josep Tarradellas Barcelona-El Prat Airport and the two main motorways of north-eastern Spain, the A2 to connect with Madrid and the AP7 to reach France and the countries of continental Europe.
For more information, visit www.ranciliogroup.com
Source: GCR Mag