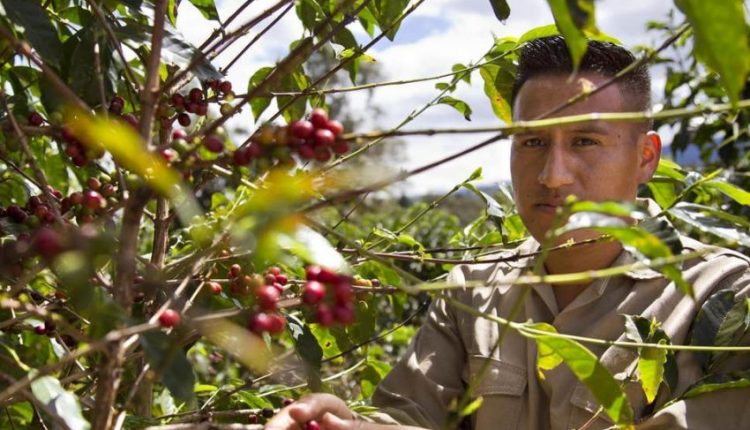 Why coffee farmers worldwide are facing a 'mega emergency'
To make ends meet, coffee farmers in Nicaragua are slashing fertiliser purchases. Growers in Guatemala are diluting nutrients in order to stretch scarce supplies. And in Costa Rica, producers are betting that lingering nutrients in the soil will sustain them through the next planting season.
Small-scale farmers in some of the world's richest coffee-producing regions are scrambling to find alternatives to soaring fertiliser costs that are threatening their livelihoods, even considering desperate measures that risk undermining a much-needed global supply rebound.
Some are considering using organic waste as a low-cost substitute for nitrogen, phosphorous, and potash fertilisers, despite the fact that this would result in significant yield reductions.
Fertiliser prices have been rising globally as a result of supply constraints and production difficulties, with Russia's military offensive in Ukraine exacerbating the situation. Russia and neighbouring Belarus are major suppliers of crop nutrients to the world.
Increased prices add to the burden of rising agricultural material costs, which are pinching farmers as food inflation reaches new heights.
Smaller coffee producers have become particularly vulnerable as coffee prices have fallen behind the costs of agricultural inputs.
"The situation is a major emergency for our members," said Fatima Ismael, general manager of Nicaragua's Soppexcca coffee cooperative in Jinotega.
Fertiliser prices continue to rise as the Russia-Ukraine conflict continues
The co-op is comprised of 650 small growers, more than a third of whom are women, including several single mothers. Each year, members typically purchase approximately 800 tonnes of fertiliser, which enables them to grow enough coffee beans to produce approximately 17,000 bags. 60 kilogrammes is the weight of a bag. Soppexcca now anticipates halving its nutrient purchases.
The co-op has a programme to assist women in developing orchards as a supplement to their families' diets and selling excess production at local markets, but that programme is in jeopardy, as crop input and fuel costs have more than doubled in the last year.
"This is a significant setback for our plans," Ms Ismael stated. "Producers are extremely nervous; there is a great deal of uncertainty."
Growers in Guatemala are considering using organic compost materials such as chicken manure, household waste, and coffee-cherry pulp to reduce their reliance on fertilisers, according to Juan Luis Barrios, a grower and president of the country's National Coffee Association.
Read more • thenationalnews.com
Source: Coffee Talk