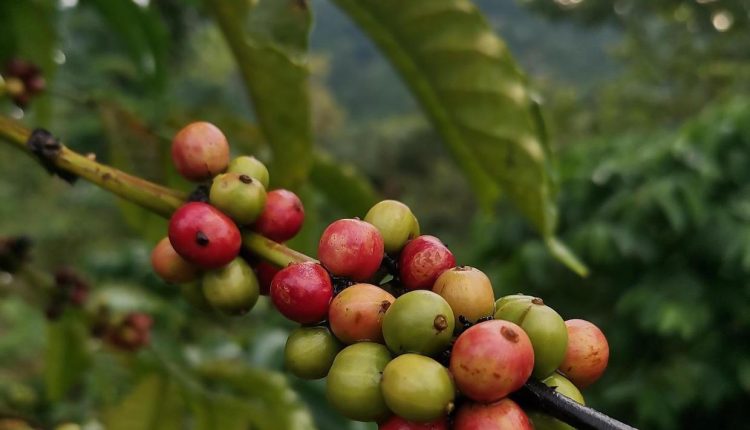 Verité Launches Toolkit to Address Coffee's Looming Labor Problems
The nonprofit Verité has published an open-source toolkit designed to help businesses and other stakeholders detect, prevent and address labor violations within the coffee sector.
Designed for use by any number of actors within the seed-to-cup nexus and available in three languages, the 17-tool kit is part of a broader, 4-year, $2.2 million effort called The Cooperation on Fair, Free, Equitable Employment (COFFEE) Project, which is funded by the United States Department Labor (DOL).
Now heading into its final year, the COFFEE Project has discreetly involved a range of private and public stakeholders throughout the coffee sphere, including major producer organizations and some of the world's largest coffee roasters.
"There's been a lot of press reporting and NGO research that have detected issues such as forced and child labor in key coffee origins, and in many cases, companies end up being named, so there are major reputational risks," Verité Senior Program Director Quinn Kepes recently told Daily Coffee News. "But more and more, there are major legal risks that are involved in being implicated in forced labor."
Reflecting a web of complex economic and social factors — including a coffee value structure that is fundamentally exploitative of coffee growers and laborers — forced labor and abusive child labor have been documented within the coffee sector since the dawn of commercial coffee cultivation. In its most recent "List of Goods Produced by Child Labor or Forced Labor" the DOL named 17 coffee-producing countries with documented abuses. As a sector, coffee followed only gold, bricks and sugarcane in terms of labor abuses by country.
---
Related Reading
---
Verité provides a range of auditing, consulting and research services regarding labor issues and compliance in a number of sectors globally, including cacao, palm oil, textiles and many more. The group released the coffee-specific labor toolkit at last month's Specialty Coffee Expo in Boston. (Find DCN's complete SCA Expo coverage here.)
The toolkit itself follows the U.S. Department of Labor's Comply Chain model, a tool for labor compliance in global supply chains. Step 1 among the toolkit's 17 tools is the critically important call for further engagement among industry stakeholders.
"We want to move the industry from reactive to proactive; that is the approach," Verité Program Director Andrés Montenegro told DCN in Boston. "Don't wait until a labor issue emerges in your supply chain to react, to mitigate what is emerging. Instead, incorporate compliance and due diligence, and address these issues early on in your sourcing efforts."
In addition to the toolkit, Verité has launched a series of eight open-source, self-paced training modules in Spanish and English covering international standards and trends regarding numerous labor and supply chain issues.
The COFFEE Project has also resulted in the Risk Evaluation for Action in the Coffee Trade (RE-ACT) Dashboard, another online tool for use by coffee businesses seeking to make informed decisions regarding labor abuse risks in their supply chain. Incorporating regularly updated data involving 17 of the largest coffee-producing countries in Latin America and the Caribbean, the RE-ACT online dashboard draws upon publicly available indicators of risks of forced, child labor and human rights abuses existing in the coffee sector.
Beyond these online resources, the COFFEE Project is currently in the midst of three labor-related pilot projects in Mexico, Brazil and Colombia, respectively.
Each of the pilot projects followed two years of thorough research at the beginning of the four-year COFFEE Project.
"It has been very in-depth research with hundreds of worker interviews and lots of expert interviews," Kepes said. "And we also went through a rigorous process of stakeholder engagement to identify what the needs were, [and] what existing interventions were, to make sure that we're developing interventions that are in line with the needs in each country."
In Mexico, the pilot project has involved capacity-building; In Brazil, the focus has been on ethical recruitment of workers; and in Colombia, the focus has been on developing alternatives to piece rate pay for farmworkers.
Montenegro noted that the online toolkit and other online resources have emerged in part from the input and data collected from stakeholders in each of these pilot projects.
"Our core design process is informed by the research that we did with labor conditions in each of these countries," Montenegro said. "[We have been] using that information to promote dialogue with direct stakeholders within the countries, and also within the global context of the coffee industry."
Both Montenegro and Kepes underscored the open-access nature of these new tools, describing the toolkit in particular as a kind of a la carte compliance resource for actors throughout the coffee sector, including roasters, traders, producers, cooperatives, certification providers and more.
"Sustainability is not a goal; it's a pathway," said Montenegro. "We are trying to offer this beacon to help organizations illuminate this pathway to social sustainability."
---
Does your coffee business have news to share? Let DCN's editors know here. 
Nick Brown
Nick Brown is the editor of Daily Coffee News by Roast Magazine.
Source: Daily Coffee News