Registration Opens for Inaugural National Yemen Coffee Auction
Coffee roasters and traders can now register for the inaugural National Yemen Coffee Auction (NYCA), described by the organizer The Mokha Institute as the "first public nationwide auction open to all coffees from across Yemen."
Registration for the online auction, which costs $375 and includes 150-gram samples of the auction coffees, is open until Aug. 15. The auction, which will feature 28 green specialty coffees in volumes ranging from 47 to 191 pounds, will take place Wednesday, Aug. 31.
"What makes these Yemen micro-lots so rare is the unparalleled flavor profiles. These coffees are extraordinary from the moment a seedling is planted to the moment those marvelous flavor profiles flood every millimeter of your palate," Mokha Institute Co-Founder Mokhtar Alkhanshali, the CEO of California-based roasting company Port of Mokha, said in an announcement this week. "We celebrate the wonderful human beings who touch this coffee — from the nursery, to the farm, to the mill, to the sorting station, to the warehouse, to the roastery, and finally to the cafe."
For the NYCA, farmers or exporters from all over the country were allowed to submit coffees directly to the auction organizers, and auction earnings will go directly to those parties, according to the San Francisco-based nonprofit Mokha Institute, which launched just over two years ago.
---
Related Reading
---
The program has been supported by a number of relatively new agencies designed to promote Yemen's coffee sector, including the Union of Yemeni Coffee Farmer Cooperatives, Yemen's Unity of Coffee Organization, Yemeni Coffee Exporters Association.
From an initial selection of more than 160 coffee submissions, organizers selected 50 lots that were then further evaluated at the Boot Coffee Campus in northern California, which is owned by Mokha Institute Co-Founder Willem Boot. Ultimately, 28 coffees reflecting some form of natural processing or anaerobic processing were selected for the auction.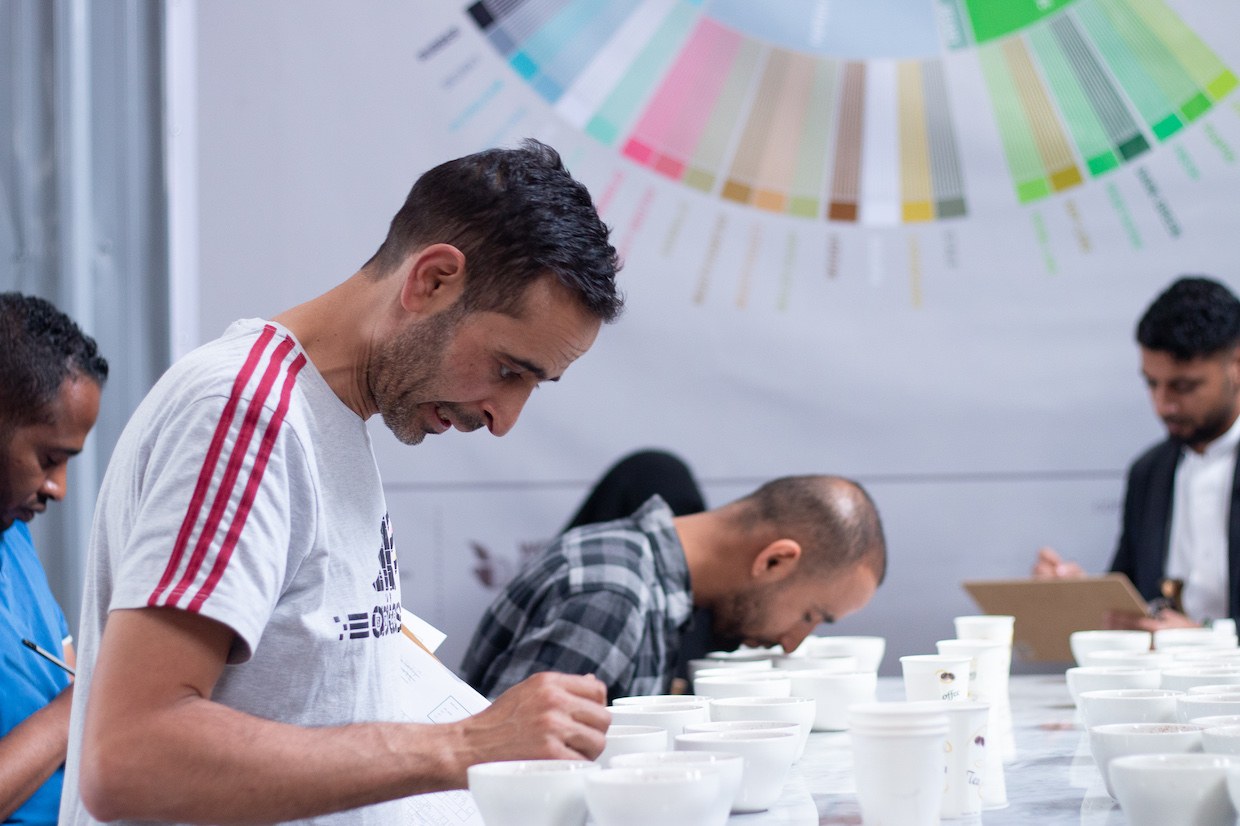 "NYCA is an excellent opportunity to facilitate long-lasting relationships between farmers located in the remote regions of Yemen and roasters and retailers around the world," Boot said in this week's announcement. "Coffee is intricately connected with the legacy of Yemen, and I sincerely hope that this auction will be the beginning of a campaign that revitalizes the coffee sector in this amazing country."
The NYCA is the latest in a series of independent efforts to promote Yemeni coffee to international markets, and the specialty coffee market in particular, as a pathway to prosperity in the country that has suffered from years of civil war and poverty.
Nick Brown
Nick Brown is the editor of Daily Coffee News by Roast Magazine.
Source: Daily Coffee News