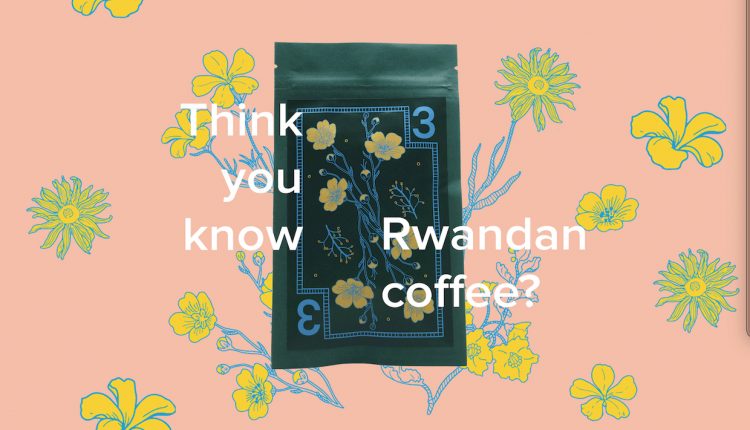 Raw Material Tasting Set Challenges Perceptions of Rwandan Specialty Coffee
The seeds of an ambitious coffee quality project in Rwanda have come to fruition with a tasting set and forthcoming microlot auction from the New Zealand-based social enterprise Raw Material.
The company, which primarily deals in green coffee with 100% of the proceeds returning to the coffee producers, has released a Rwanda varieties tasting set.
Designed to challenge whatever preconceptions coffee roasters may have of specialty coffees from Rwanda, where Red Bourbon has been the dominant variety in terms of commercial cultivation and exports, the tasting set comes with either roasted or green coffees featuring numerous varieties and post-harvest processing styles.
The set includes Red Bourbon as well as less commonly found varieties locally, Typica and Nzinza, which were planted in a nursery in the town of Shyira in Nyabihu District. Now producing cherries, the coffees have been processed at Shyira coffee washing station, which is managed by Raw Material's primary business partner in Rwanda, Muraho Trading Co.
---
Related Reading
---
According to an announcement by Raw Material shared with DCN, the area was selected for its ideal climatic and soil conditions for high-quality coffee cultivation, as well as to potentially expand the area's reputation for differentiated coffee production.
Proceeds from sales of the Rwanda tasting sets, which launched online April 4, will go towards fertilizer and seedling initiatives in parts of the Nyamasheke and Nyabihu districts in Rwanda, according to Raw Material.
The company is also hosting an online auction for a limited number of microlots of the green coffees starting on Monday, April 25. The auction will close May 3.
---
Does your coffee business have news to share? Let DCN's editors know here. 
Source: Daily Coffee News