JNP Coffee Launching Grand Cru Burundi Private Auction in November
Burundi-focused green coffee trading company JNP Coffee is launching its first private specialty coffee auction, called Grand Cru Burundi, to take place online on Wednesday, Nov. 30.
According to the Boston-area and Burundi-based company, which was founded by Jeanine Niyonzima-Aroian, net proceeds from the auction will be returned to coffee farmers and producers as additional premiums.
"Proceeds from the auction will ensure more training and certifications for coffee farmers, more educational programs for young people starting their coffee careers, and the creation of post-processing solutions for clean water," the company said in an announcement of the new auction today.
For seven years in the 2010s, Burundi was previously home to high-profile Cup of Excellence auctions, although that program has not been hosted in the country since 2019.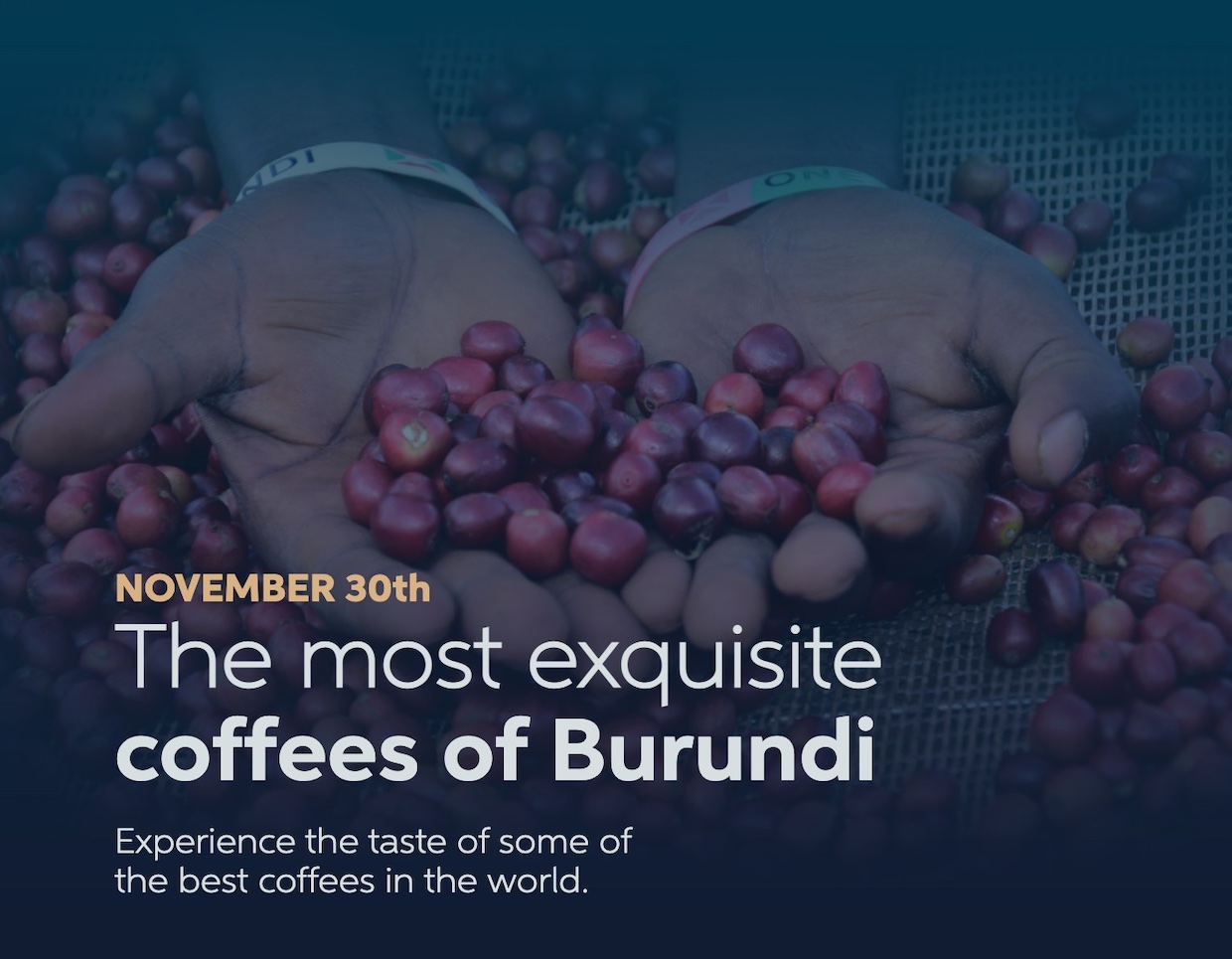 Meanwhile, since its inception in 2012, JNP has been intently focused on supporting the Burundi specialty coffee sector, with a particular emphasis on lifting up women. A revered figure in the specialty coffee industry, Niyonzima-Aroian is a certified Q grader and Q processor, and current member of the Specialty Coffee Association board.
"When you empower women in places like Burundi, you are empowering the entire community," said Niyonzima-Aroian. "This auction has special significance for us because every purchase will support development initiatives for Burundi's farmers… We have seen the transformative power of coffee and we are eager to do more."
Registration is currently open for the Nov. 30 Grand Cru Burundi auction, which will feature 26 high-scoring, traceable microlots of green coffee. Find details here.
---
Does your coffee business have news to share? Let DCN's editors know here. 
More From DCN
Source: Daily Coffee News