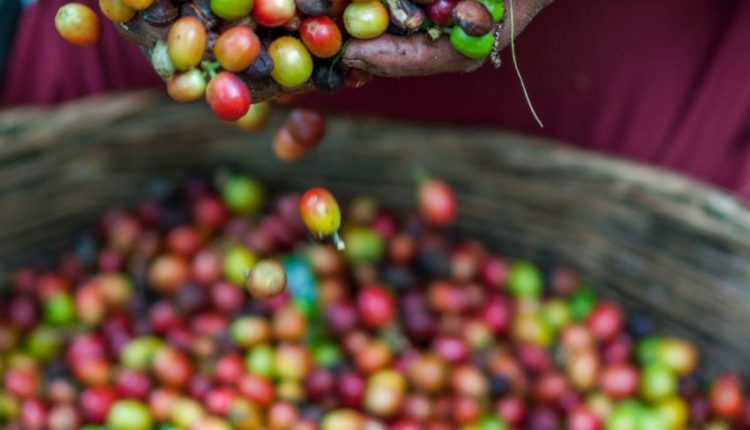 How Nguyen Coffee Supply's Vietnamese Coffee Can Change Your Morning and the World
When does a cup of coffee become more than that? Any true brewer will tell you that each cup has a story. That is especially true when drinking the bold flavours of Vietnamese beans from Nguyen Coffee Supply.
Sahra Nguyen, a first-generation entrepreneur and activist, founded the company in 2018 as the country's first speciality Vietnamese country company. With a background in filmmaking and storytelling, Nguyen not only shares the history and culture of her Vietnamese ancestors with each package sold, but she is also redefining the corporate landscape and what "good" coffee can be.
For decades, the Robusta bean, Vietnam's primary coffee crop, has been deemed inferior to the more widely accepted Arabica bean. Such a distinction becomes self-fulfilling, as Vietnamese coffee farmers devote fewer resources to Robusta production, resulting in a cheaper product. Meanwhile, the bold flavour and higher caffeine content of Robusta beans create a rich and powerful sip that coffee lovers the world over enjoy.
Nguyen Coffee Supply recently launched the Robusta Pledge, an initiative that calls on coffee industry leaders and enthusiasts worldwide to commit to changing the narrative. Blue Bottle Coffee Company, led by founder James Freeman, has joined, and this is just the beginning.
"It creates an atmosphere of excitement and momentum for Robusta," Nguyen explains. "ore people in the industry will discuss it and say, 'Wait a minute. Why am I claiming that Robusta is bad? That is somewhat pernicious.'"
We spoke with Nguyen about the Nguyen Coffee Supply mission, the Robusta bean, and the proper way to enjoy Vietnamese coffee.
It's fascinating to learn about your work as a documentary filmmaker and author. Is this endeavour reminiscent of another form of storytelling?
Indeed, it does. I am not from a traditional coffee family, and our company is completely vertically integrated. We are responsible for importing, direct trade, and roasting. It's not as if I desired to stumble into one of the most challenging industries, particularly during COVID and the supply chain crisis. My true calling was to bring justice and equity representation to the region of Vietnam and its people.
My passion for increasing representation and visibility began in the media and journalism worlds and has now found a home in the coffee industry. I believe that my passion and talent for storytelling came in handy during the startup process, as everything was self-funded. I was extremely proficient in content creation, video production, and Adobe, and I was able to tell a compelling story.
To create space for Vietnamese coffee and Robusta coffee beans, we must fundamentally alter the industry, alter the narrative, and reframe it. So much of our company's opportunity to thrive is rooted in storytelling, because we needed to first change perceptions and challenge biases, and then, once people's minds are opened, we can effect systemic change.
Read more • gothammag.com
Source: Coffee Talk