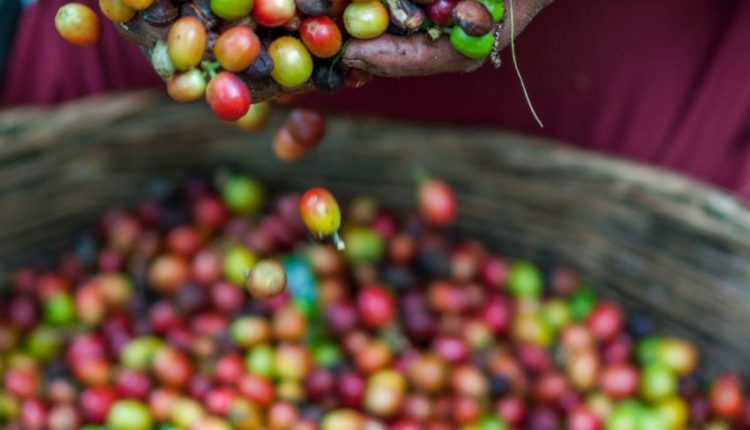 Coffee production hurts the planet. Scientists think they may have another way
Coffee is one of the most widely consumed beverages worldwide — but the increased demand is putting the planet at risk, prompting environmentalists and scientists to look for more sustainable methods of production.
"The majority of coffee is wet-milled, which requires significant amounts of freshwater to de-pulp and wash the coffee. The coffee is then dried, roasted, shipped, and brewed — all of which require energy," explained Bambi Semroc, senior vice president of Conservation International's Center for Sustainable Lands and Waters.
According to the International Coffee Organization, growing demand for coffee has resulted in a 60% increase in production over the last 30 years.
From deforestation to an increased reliance on water and energy resources, increased coffee production is wreaking havoc on the planet.
Brazil, the world's largest coffee producer, saw a 15-year high in deforestation of its Amazon rainforest, according to a report published by the Brazilian National Institute for Space Research.
Between August 2020 and July 2021, an estimated 13,235 square kilometres — the equivalent of 2,429 football fields — were lost, a 22% increase over the previous year.
Additionally, coffee production has a significant water and energy footprint, requiring 140 litres of water to produce just 125 millimetres of coffee, according to the Water Footprint Network.
'We are doing far too little, but it is not too late,' says Jane Goodall.
However, the coffee industry is also at risk from climate change.
Brazil experienced frost and drought in June of this year, pushing Arabica coffee prices to a seven-year high.
Commodity experts predict that prices will continue to rise "given the current instability of global markets and uncertainties surrounding the output of the world's three largest coffee producers — Brazil, Vietnam, and Colombia," according to Semroc of Conservation International's Center for Sustainable Lands and Waters.
Read more • cnbc.com
Source: Coffee Talk