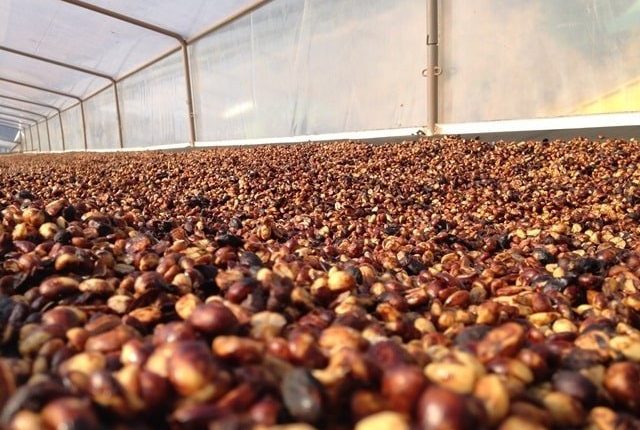 Coffee Posts Moderate Gains On Dry Conditions In Brazil
Tuesday's closing prices for July arabica coffee (KCN22) were +1.80 (+0.78 percent) and July ICE Robusta coffee (RMN22) was +1 (+0.05 percent).
Coffee costs Tuesday saw moderate gains, with arabica reaching its highest level in 1.5 months. Tuesday's increase in coffee prices was prompted by concerns that dry conditions in Brazil could reduce coffee production. Somar Meteorologia reported on Monday that there was no precipitation in Minas Gerais over the past week. Minas Gerais is responsible for approximately 30% of Brazil's arabica crop.
Profits for robusta coffee Vietnam's coffee exports increased +24.2% year-over-year to 889,000 MT in January through May, according to the country's General Statistics Office. Vietnam is the largest producer of robusta coffee beans in the world.
The Colombian Coffee Growers' Federation reported on May 5 that Colombian Apr coffee exports fell -18 percent year-over-year to 845,000 bags, which was favourable for arabica coffee as Colombia is the second-largest arabica producer in the world.
The International Coffee Organization (ICO) reported on May 2 that global 2022 coffee exports during Oct-Mar decreased -0.1 percent y/y to 66.25 million bags, which is bullish for prices.
Conab increased its estimate for Brazil's 2022 coffee crop by 12 percent, from 47.7 million bags to 53.4 million bags, on May 19.
The Green Coffee Association reported on Monday that U.S. Apr green coffee inventories rose +1.5 percent month-over-month and +2.5 percent year-over-year to 5.907 million bags, which is bearish for prices.
The International Coffee Organization (ICO) recently revised its supply forecast for 2020/21 from a surplus of +1.2 million bags to a deficit of -3.13 million bags. Additionally, ICO reduced its global 2020/21 coffee production estimate to 167.17 mln bags from 168.88 mln bags and increased its global 2020/21 coffee consumption estimate to 170.30 mln bags from 167.68 mln bags. Citigroup predicted on May 4 that the global coffee market would shift from a deficit of -7.3 million bags in 2021/22 to a surplus of +3.5 million bags in 2022/23.
Drought and frost events decimated Brazil's coffee crop last year and have diminished the country's coffee crop's growth potential for the next two years. Conab reported on December 16 that Brazil's arabica coffee production in 2021 will decrease to 31.4 million bags, a decrease of 36 percent from the 48.8 million bags produced in 2020. The USDA's Foreign Agricultural Service (FAS) projects that Brazil's 2021/22 coffee exports will decrease by -27 percent y/y to 33.2 million bags from a record 45.67 million bags in 2020/21 due to drought and frosts that reduced coffee production. However, Conab predicted on January 18 that Brazil's coffee production would increase by 16.8 percent year-over-year to 55.7 million bags in 2022.
Read more • barchart.com
Source: Coffee Talk