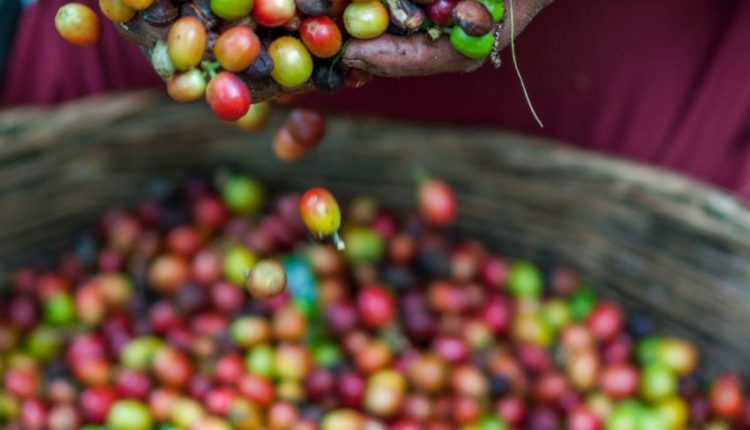 Bean bonanza as Pu'er coffee gains specialty status
130 years after the first coffee bean arrived in Pu'er city in Southwest China's Yunnan province, both the quality of the beans grown there and the local economy have improved.
With the most planted area (approximately 44,530 hectares last year) and the highest bean yield in the country (approximately 46,000 metric tonnes), Pu'er enjoys one of the best climates and geographies for the crop and is dubbed China's coffee capital.
Despite this, the company's plantations have a reputation for inefficiency and low productivity, which places the beans at the bottom of the supply chain.
Pu'er aims to upgrade in order to reduce the cost of raw materials by developing speciality coffees.
Hua Runmei, whose parents were pioneers in her village's coffee farming, became concerned about declining profitability due to price fluctuations.
After taking a pour-over coffee class, she discovered that, in addition to washed coffee, honey processing and sun-drying beans enhanced their flavour and added value. This inspired her to experiment with making speciality coffee.
Encouraged by her neighbours, she established a coffee plantation that now oversees nearly 66.67 hectares of coffee grown in the village.
The growth of speciality organic coffee has aided in raising the price of the beans produced by the village to around 60 yuan ($9.40) per kilogramme. "This eliminated the fact that 1 kilogramme of coffee beans used to cost less than a cup of coffee," Hua explained.
Hua has taken her beans to coffee exhibitions and competitions to demonstrate the quality of her beans. These events allow planters to showcase their crops.
Over 95% of entrants in the province's 2021 green bean competition were in the speciality coffee category.
Pu'er is preparing to build a national production and processing centre to meet international standards for high-quality coffee.
Around 6,700 hectares of coffee are certified in the city by world-renowned coffee brands such as Nestle and Starbucks.
As one of the first companies to establish a presence in Pu'er, Nestle is now promoting high-quality Yunnan coffee beans to a broader market, where demand from Chinese consumers is increasing.
"Previously, more than 70% of our beans were exported, but now 70% are sold domestically," said Zhang Xiong, deputy director of the city's tea and coffee industrial development centre.
According to the center's data, by pursuing these new opportunities, the price of arabica beans increased to more than 30 yuan per kg, and individual incomes from coffee planting increased to more than 4,000 yuan, contributing to rural vitalisation.
Read more • chindadaily.com.cn
Source: Coffee Talk