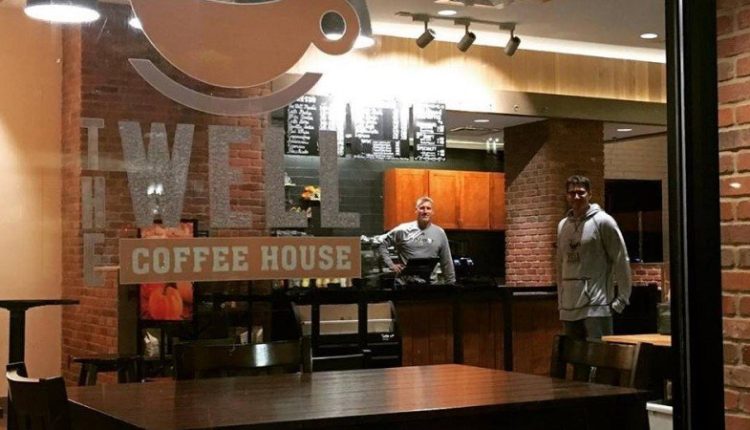 Learn How to Start a Coffee Shop in Massachusetts from the Coffee Shop Startup Experts at Crimson Cup Coffee & Tea
Want to learn how to open a coffee shop in Massachusetts? Get insights on starting a thriving coffee shop in The Bay State from the experts at Crimson Cup Coffee & Tea. To date, Crimson Cup has supported the opening of five independent coffee shops in Massachusetts.
"Massachusetts is a land of opportunity for many types of small businesses, and coffee shops are no exception," said Crimson Cup Founder and President Greg Ubert. "In fact, Massachusetts ranks 10th among the states in the number of coffee shops per capita, with fewer than one coffee shop for every 3,891 Massachusetts residents. That leaves a lot of Bay Staters without a local coffee shop."
Combining the lack of coffee shops with the fact that Massachusetts ranks 2nd-best in the USA for access to venture capital, it's a great place to open a coffee shop. "As a coffee roaster and coffee business consultant, Crimson Cup believes our company only succeeds when our customers do," Ubert said. "As a result, we support coffee shop owners at every step, from concept through opening day and beyond."
A growing number of Crimson Cup customers – including The Well Coffee House in Boston – have opened multiple locations. The coffee shops are an outgrowth of The Church at the Well, which was founded by Pastor Kevin Scott, his wife Christy, and Associate Pastor Matt Love and his wife Julie.
The initial Well Coffee House opened in Boston's historic South Station in 2014. In 2018, The Well opened a second coffeehouse at the corner of State and Washington streets. Just two years later, New England magazine named both locations among the 12 best coffee shops in Boston.
Construction prompted closure of the South Station location in 2020, but The Well continued expanding, adding two new locations early in 2022.
"We're thrilled to continue working with the team at The Well" Ubert said. "Their mission aligns with our own Focus on Good, creating positive change through our products and relationships around the world."
He invited anyone who is thinking of opening a coffee shop in any state to call Crimson Cup for guidance at 1-888-800-9224.
About Crimson Cup Coffee & Tea
Founded in 1991, award-winning coffee roaster Crimson Cup is at the forefront of the coffee industry. Crimson Cup travels the world searching for the perfect cup – driven by meaningful local relationships, honesty, and a shared vision for the future.
Through its 7 Steps to Success coffee shop startup program, the company teaches entrepreneurs how to open a coffee shop. By developing a coffee shop business plan, entrepreneurs gain insight into coffee shop startup costs.
Crimson Cup coffee is available in over 350 independent coffee houses, grocers, college and universities, restaurants and food service operations across 30 states, Guam, and Bangladesh. The company also owns several Crimson Cup Coffee Shops and a new CRIMSON retail flagship store.
To learn more, visit crimsoncup.com.
Source: Coffee Talk