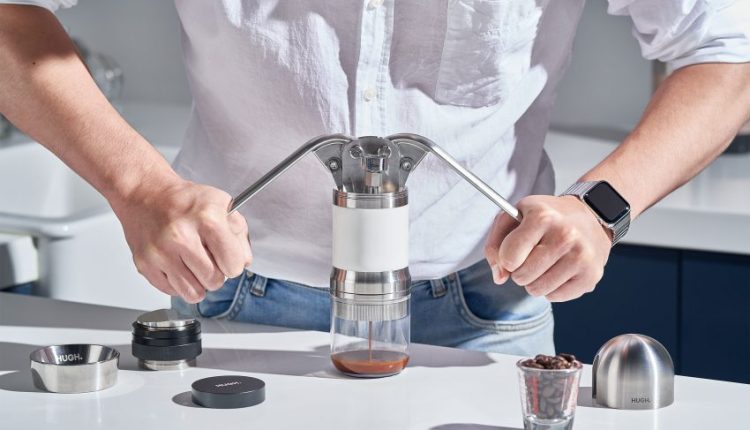 A new generation Leverpresso – Hugh Inc. introduces the manual lever espresso machine Leverpresso Pro to the market
Seoul, 2022.06.24 – HUGH Inc. has built its brand on creating innovative and intuitive manual coffee appliances. Now HUGH Inc. is introducing a completely redesigned espresso machine the Leverpresso Pro to the market. The launch of the Leverpresso Pro is held following a successful Kickstarter campaign.
The new Leverpresso Pro can be found on HUGH Inc.'s website starting the 29th of June. The new upgraded version of Leverpresso Pro is optimized for peak performance, and improved durability with never seen before features; HUGH Inc. is proud to present a machine that meets the demands of every home barista and coffee lover.
The CEO Hyunsoo Kim founded the company in 2016, seeking a way to improve the coffee experience of everyday people by offering them more comfortable and intuitive espresso appliances, and has spent the last 6 years upgrading the original Leverpresso.
"The idea of the new Leverpresso was to combine fresh ideas with old functionalities and features of the previous generations. The result is the Leverpresso Pro, an elegant but more precise version with clean and classic aesthetics.", says Hyunsoo Kim, CEO and founder.
One of the new features of this model is the minimum pressure gauge rated for up to 12 bars, which allows precise control over the extraction. This version of the Leverpresso also comes with a see-through cup and a stainless steel body with a thermally insulated silicone sleeve for better heat retention, while the EVA case makes it easier to carry Leverpresso Pro with you anywhere.
For more information, email info@hughinc.com
Source: Coffee Talk