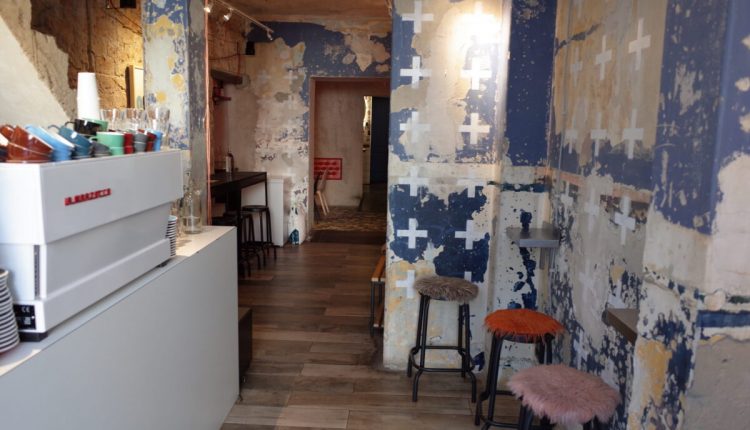 Three Cafés Worth Exploring in Belgrade, Serbia
Belgrade and the Balkans are quickly becoming a destination for unique coffee experiences.
BY TANYA NANETTI
SPECIAL TO BARISTA MAGAZINE ONLINE
Cover photo courtesy of D59B
The specialty-coffee scene is just starting in the Balkan countries, but in some areas like Serbia and its capital, Belgrade, it has already been very developed. While some places include sweet treats and brunch delights with their coffee offerings, plenty of cafés focus on the coffee exclusively. 
Bloom Coffee Roasters
It can be quite surprising to find that one of the "coolest" specialty-coffee shops in Belgrade is also an ice cream shop. Luff Gelato is an institution in town, with its wide choice of flavors that are so reminiscent of Italy, but not many people know that it also hosts a pop-up coffee shop called Bloom. 
Bloom's mission is simple: to help locals change the coffee narrative from an ibrik to a V60. They're doing it by roasting single-origin beans, offering barista training and coffee consulting, and providing coffee catering with both an espresso and a brew bar. And to answer your question, yes: When the weather is warm and the sun is high in the sky, you can simply sit on a bench outside the shop and treat yourself with a single-origin espresso affogato—and it will be as good as you can imagine. 
Pržionica D59B
Pržionica D59B is in some ways the perfect connection between Belgrade and Berlin. This is not only because D59B is the oldest specialty-coffee roaster in town, having been around for nearly a decade, but also because it is located in an industrial area that is now filled with trendy boutiques, bars, and restaurants. And of course its tiny and chic interior is enough to draw attention from many serious coffee people worldwide.
What really connects D59B and Belgrade to Berlin (and beyond) is Radio.D59B, an online music platform that streams and promotes quality music. Founded by two longtime friends in 2018, the station is based in both Berlin and Belgrade. The station broadcasts straight out of D59B, which makes it one of the coolest corners of the coffee shop. So that's really what D59B is about: good coffee, good music, and international radio waves.
Laboratorija 65
When you enter Belgrade's Laboratorija 65, it feels like stepping into a chemistry lab. Drinks like bright smoothies, fresh juices, and espresso-milk beverages are served in beakers and measuring cups. It's as if a mad scientist were drawing on a blackboard, as cocktails and filter coffees are prepared measuring everything with the maximum precision. 
From eccentric drink names to presentation, everything is created with extreme care, but no mysterious magical potions are created at Laboratorija 65. Here, the main star of the experiments is the coffee, and the local "chemists" are the friendly baristas who will brew the perfect cup of coffee for you.
ABOUT THE AUTHOR
Tanya Nanetti (she/her) is a specialty-coffee barista, a traveler, and a dreamer. When she's not behind the coffee machine (or visiting some hidden corner of the world), she's busy writing for Coffee Insurrection, a website about specialty coffee that she's creating along with her boyfriend.


Source: Barista Magazine