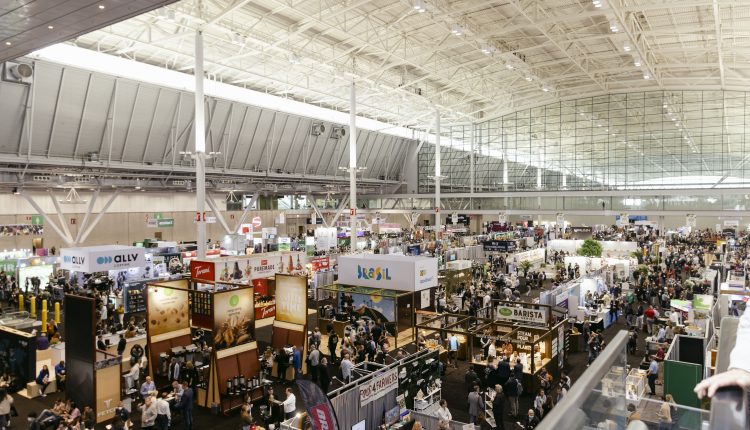 SCA Expo attracts 10,000 attendees
Coffee professionals from around the globe gathered in Boston, Massachusetts from 7 to 10 April for the 33rd annual Specialty Coffee Expo, North America's largest coffee trade show.
This year's show returned in full swing with more than 10,000 attendees, 420 exhibiting companies, and 250 volunteers. Exhibitors travelled from 40 countries, of which 20 were coffee producing countries. Across the three days, attendees expanded their coffee knowledge during more than 60 lectures and 30 workshops.
With support from sponsors Pacific Foods Barista Series as Title Sponsor and Sanremo Coffee Machines as Diamond Sponsor, attendees networked on the show floor and discovered new innovations and products.
This year's event put a spotlight on coffee from Costa Rica, featured as the official Portrait Country, a designation given to a different coffee producing country at each SCA Expo.
The 2022 Specialty Coffee Expo also held the Best New Product competition, which recognised nine new products, judged on their quality and value to the specialty coffee and tea industry.
The expo also hosted the 2022 United States Coffee Championships, crowning six new champions, which include:
Morgan Eckroth: U.S. Barista Champion
Elika Liftee: U.S. Brewers Cup Champion
Alexandra Hager: U.S. Coffee in Good Spirits Champion
Julien Langevin: U.S. Cup Tasters Champion
Nick Berardi: U.S. Roasting Champion
Piyapat (Flook) Lapteerawut: U.S. Latte Art Champion
SCA has announced that North America's biggest coffee event will returnsto the city of Portland, Oregon, from 21 to 23 April, 2023, at the Oregon Convention Center.
Information on available exhibitor space for SCA Expo 2023 will be available from May 2022.
For more information, click here.
Source: Bean Scene Mag