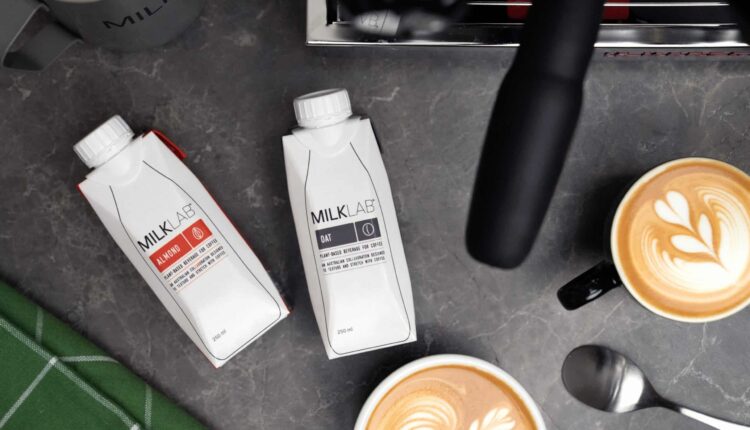 Milklab launches Tetra Pak single serve carton packaging
Australian plant-based beverage brand Milklab and global food and beverage packaging company Tetra Pak have unveiled a new packaging format, putting its Oat and Almond barista milk range into single serve carton packages produced locally in Ingleburn, New South Wales.
Milklab teamed up with Tetra Pak to be one of the first in the local market to launch a convenient single serve 250-millilitre Tetra Prisma Aseptic carton available for retail purchase.
"Demand for quality coffee at home has boomed in recent years, and customers are frequently asking us for formats to be able to enjoy quality coffee at home for moments when they can't get to a café," says Milklab Chief Marketing Officer Gerard Smith.
"Our new Milklab minis are the perfect size for the home barista that maximise freshness and minimize waste. So, whether you prefer the slightly nutty almond taste of almond milk or the creamy taste of oat milk, you can now enjoy a café quality latté from the comfort of your own home."
The Milklab Oat and Milklab Almond range are both dairy milk alternatives that have been designed to texture and stretch with high performance and complement coffee. This new range is the ideal size for those wanting to experiment with their barista skills from home, or anyone looking to make the switch from regular dairy to trial a plant-based alternative.
"Our customers are seeking packaging solutions that can help them capture opportunities and maximise growth," says Jaymie Pagdato, Marketing Director of Tetra Pak.
"We are thrilled to partner with a renowned Australian brand like Milklab, to bring two new convenient portion sized products to the market, maximising on the huge potential market in Australia's beverage industry with our innovative and sustainable packaging."
The Milklab Almond and Milklab Oat 250-millilitre range are available in Cole's retailers nationwide for $2.00 per carton.
For more information, click here.
Source: Bean Scene Mag