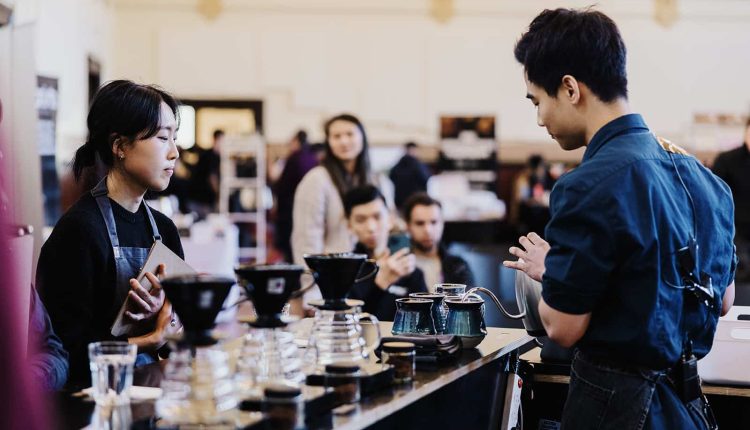 De'Longhi announces new partnership with ASCA
De'Longhi has announced a new partnership with the Australian Specialty Coffee Association (ASCA) and will be the Major Partner of the 2022 ASCA Australian Coffee Championships.
"Coffee is part of our DNA at De'Longhi and we are proud to support the local industry and events that connect people together around creating the best possible coffee experience," says George O'Neil, Marketing Director at De'Longhi Australia.
"We are thrilled to join the ASCA community, commencing our partnership with the 2022 De'Longhi Australian Brewers Cup Championship later this month in Melbourne. De'Longhi and ASCA have a shared vision of elevating coffee culture and educating and inspiring people about the wonderful world of coffee."
According to O'Neil, De'Longhi has a range of manual and automatic coffee machines which offer Australians premium quality and leading-edge innovation to create the best possible coffee experience at home.
"We look forward to engaging with the community and sharing our passion and expertise in coffee with its network of coffee professionals," says O'Neil.
As the peak industry body for specialty coffee in Australia, ASCA's mission is to grow and support specialty coffee across all parts of the supply chain, from seed to cup. The association has also built a strong reputation for hosting the best coffee competitions in the world, now internationally livestreamed to tens of thousands of viewers across over 20 countries.
De'Longhi invites viewers to see the nation's best coffee professionals battle it out as the 2022 Australian Coffee Championships will be broadcast online in real time.
The livestream of the 2022 De'Longhi Australian Brewers Cup Championship is from 18 to 20 August, held at the Meat Market in Melbourne.
To register attendance and for more information click here.
Source: Bean Scene Mag