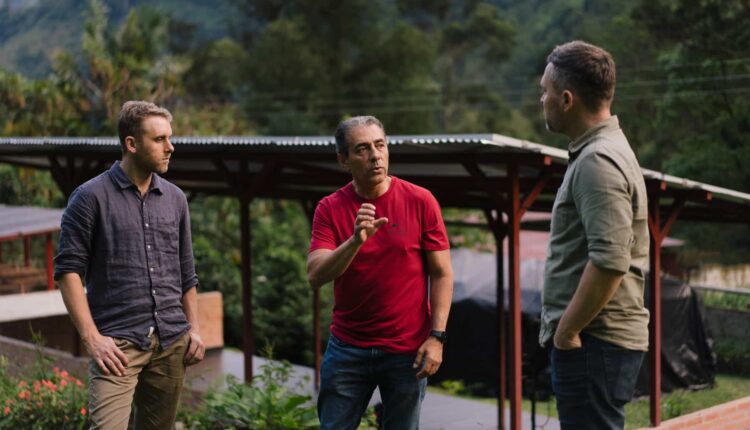 Campos Coffee releases Colombia La Negrita Geisha coffee
Campos Coffee has launched the Colombia La Negrita Geisha specialty coffee, a fruity and floral profile with notes of cherry and rose, and a light strawberry syrup-like sweetness.
The new coffee is the result of a seven-year partnership with Finca La Negrita, an award-winning farm located in the mountains of central-west Colombia.
The farm was founded and is led by Mauricio Shattah, a radiologist and oncologist who has devoted himself to producing coffee with a deeply ingrained commitment to sustainability and the rights of workers.
"We're hugely proud of our longstanding relationship with Mauricio and La Negrita," says Campos Coffee Commercial Director John Ronchi. "He is at the forefront of sustainable, forward-thinking coffee production, giving us access to a Geisha coffee that's of an immensely high quality, while adhering to our own environmental commitments."
The farm's geisha coffee trees grow at up to 2350 metres altitude, higher than any other variety it produces. The extreme conditions allow the trees to work harder and produce more sugar for the coffee cherries.
The coffee is handpicked twice a day every day to ensure perfection. The biodiversity of the area gives the coffee its own unique and complex flavour.
La Negrita shares Campos' dedication to sustainability with just 10 per cent of the 200-hectare, solar-powered farm used for coffee, while the rest is left for indigenous rainforest, flora, and fauna to flourish.
La Negrita's coffee has previously won gold at the Sydney Royal Fine Foods Awards, as well as medals in the Golden Bean coffee competition in North America. The coffee has also been used in multiple winning entries in barista championships.
The La Negrita Geisha Coffee is available in 250-, 500-, and one-kilogram bags, either as whole beans or ground, from Campos' online store or its Melbourne, Sydney, and Brisbane flagships.
For more information, visit www.camposcoffee.com
Source: Bean Scene Mag