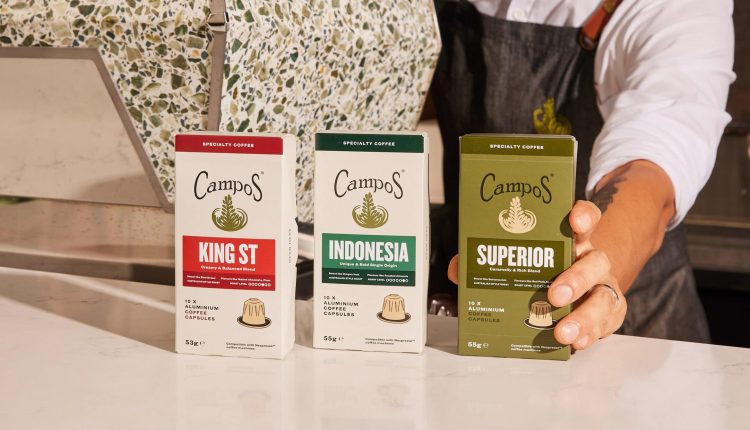 Campos Coffee launches first recyclable capsule range
Australian roaster Campos Coffee has announced the launch of its first range of recyclable aluminium coffee capsules.
With more people working from home, loyal Campos Coffee drinkers have consistently asked to enjoy the distinctive Campos taste in a capsule format, and now it's available.
The new Campos Coffee Capsules range includes the brand's signature Superior blend, a new blend called King St after the main drag in Sydney's Newtown, and a Single Origin from Indonesia.
"Campos is recognised as a symbol of quality and excellence in Australia because we have been sourcing and roasting specialty coffee for 20 years," says Adam Matheson, Head of Coffee at Campos Coffee.
"You'd be surprised to learn that there's a lot more to developing a good coffee capsule than just roasting and grinding high quality, fresh beans. Capsule design and technology are key to delivering a great coffee experience.
"Our aluminium capsules are world class and deliver the aroma and flavour our stunning coffees offer. We wouldn't have it any other way."
Campos Coffee has also partnered with TerraCycle to make it easy and free for everyone to recycle their used Campos Coffee aluminium capsules.
All three types of Campos Coffee Capsules are compatible with most Nespresso Original coffee machines.
The new capsules are available for $10.50 per pack of 10 at Campos Coffee flagships, select Campos Coffee partner cafés across the country and through the Campos Coffee website.
For more information visit camposcoffee.com
Source: Bean Scene Mag