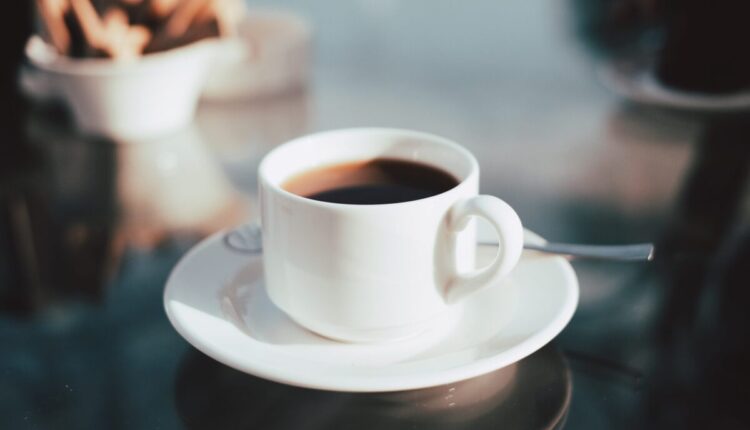 Brewing at Home and On the Road with Darrin Daniel
We check in with the Cup of Excellence executive director to learn his current coffee-brewing habits.
BY TANYA NANETTI
SENIOR ONLINE CORRESPONDENT
Featured photo by Emre via Unsplash
Brewing coffee is, for many coffee professionals, more than just a job.  
They usually brew coffee every day, both for themselves and their customers. Perhaps they do it with the purpose of trying out a new "hot" roastery in town. Perhaps it's to check the roast profile on a fresh batch, or to share a new video on social media.
But they don't just brew coffee when they work. On the contrary, many coffee professionals do it even when they are at home relaxing, or when they are traveling. 
Darrin Daniel at Home in Portland
Darrin Daniel, executive director of both the Alliance for Coffee Excellence and Cup of Excellence, splits his days between Portland and Rockaway Beach, Oregon. He also spends a lot of time on the road. 
When he's at home, he usually brews using a Kalita Wave flat bottom or a Chemex.  
"This is almost always the case," Darrin shares. "I recently opened a café (Rockaway Roastery) along with my wife on the Oregon Coast, so lately I've been going out to our coffee shop in Rockaway Beach and making a small 6 oz. cappuccino or macchiato, using a PB two-group La Marzocco." 
But he also loves visiting other specialty-coffee shops. When he's in Portland, he says, "I do head to coffee shops, and I usually order the same drinks I mentioned."
On the Road
Darrin definitely loves brewing his coffee and, whether he's visiting friends or family, or headed somewhere on a trip, he always travels with his coffee gear. 
Having to choose the coffee tools he can't travel without, Darrin has clear ideas. "Obviously the Kalita brewer and the Comandante grinder … which is usually enough to take care of me perfectly. Sometimes, if I want to have some fun, I add the AeroPress, too." 
But traveling isn't just about brewing coffee in a hotel room, or at some coffee event: Traveling is also about exploring the local coffee scene. 
Coffee people usually check out the situation of the specialty-coffee they will find at their destination before the trip. This may involve consulting specialized websites, asking other coffee professionals for suggestions, or even creating a map of places to visit on an upcoming trip. 
For Darrin, on the contrary, this usually is not necessary. "Unless I am going somewhere where there's a member of our organization I want to check out and support," he says, he doesn't often check out cafés while traveling.  
Go Commercial?
But what about Darrin's relationship with "commercial" coffee? If there are no specialty-coffee shops around, is it OK for him to just have a "regular" cup of coffee? 
"I'd rather do without it, to be honest. I have found many coffees on the commercial side to have secondary or primary defects, so they are really undrinkable. Plus, as I said, I never travel without my coffee gear!"
As a final suggestion on the best way to brew coffee on the go, Darrin leaves us with a simple tip—perfect for every coffee lover out there, no matter the level, or the brewer of choice. "Practice makes perfect!"
ABOUT THE AUTHOR
Tanya Nanetti (she/her) is a specialty-coffee barista, a traveler, and a dreamer. When she's not behind the coffee machine (or visiting some hidden corner of the world), she's busy writing for Coffee Insurrection, a website about specialty coffee that she's creating along with her boyfriend.


Source: Barista Magazine