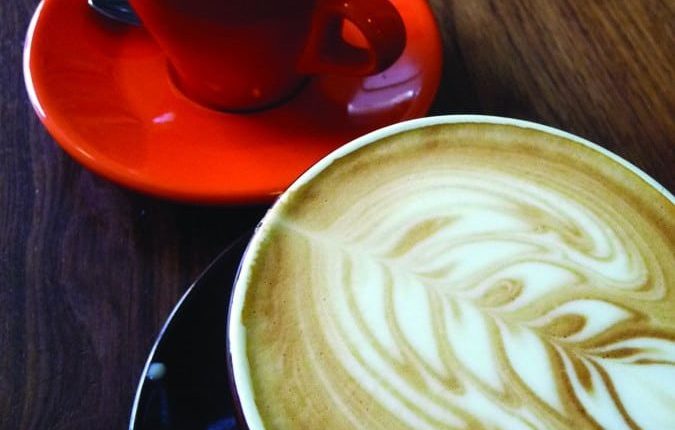 Bad Ass Coffee of Hawaii Heats Up Development Efforts, Announces 5-Unit Agreement for Greater Tampa
TAMPA, Florida, 1 June 2022 /PRNewswire/ — Bad Ass Coffee of Hawaii, a leading coffee franchise known for its premium sourcing, roasting, and 100 percent Hawaiian coffees and international blends, has signed a multi-unit agreement that will bring five stores to the greater Tampa market by the end of the first quarter of 2024.
Chris Bruckner and Richard Elkhoury are the development leaders for High Caffeine Inc., their limited liability company. The duo has over 30 years of experience in business operations and development and is actively expanding in central Florida with multiple concepts seeking to expand. Their portfolio consists of 18 diverse businesses in Florida and Massachusetts, including gas stations, convenience stores, car washes, and quick-service restaurants. They decided to franchise with Bad Ass Coffee of Hawaii and are on track to open their first location in the fourth quarter of 2022 or the first quarter of 2023. Targeting the greater Tampa market, site selection is well underway for all five stores, including Clearwater, St. Petersburg, Treasure Island, and Wesley Chapel.
"When evaluating coffee brands, we knew we needed a competitive edge, and Bad Ass Coffee provides it," said Bruckner. "With Bad Ass Coffee, we have an industry-defining superior product, fun and exciting branding, and a strong connection to our Hawaiian roots. Bad Ass Coffee is unique and a brand we can truly grow with; we did our research and did not find this with any other brand. We are highly involved in the communities in which we operate, and as a Trinity resident, the greater Tampa market is ideal for our development."
Florida has been a prosperous state for Bad Ass Coffee of Hawaii for more than a decade, with four of its most successful locations. The stores in Naples, Miramar Beach, Pensacola, and Santa Rosa Beach provide excellent brand visibility because they are frequented by tourists from across the country. As Bad Ass Coffee expands into additional Florida markets, it continues to increase brand recognition, providing strong validation for franchisees by demonstrating that the concept and model perform well in comparable markets.
"As one of the top ten fastest-growing cities in the nation, we're thrilled to have such a strong franchise partner as High Caffeine to enter the Tampa market," said Scott Snyder, CEO of Bad Ass Coffee of Hawaii. "Chris and Richard's market expertise and diverse retail operations background impressed us. We believe it will be a mutually beneficial partnership that will expedite our ambitious multi-unit development and expansion plans."
Bad Ass Coffee of Hawaii was founded on the Big Island of Hawaii in 1989 with the vision of providing customers worldwide with premium, American-grown Hawaiian coffee. Bad Ass Coffee also sources premium coffee from Kauai, Maui, and Moloka'i in addition to the well-known Kona region of the Big Island. Bad Ass Coffee of Hawaii serves a full menu of popular blended drinks, signature lattes, cold brews, teas, innovative foods with a Hawaiian twist, and branded merchandise in addition to its premium Hawaiian coffees.
Read more • prnewswire.com
Source: Coffee Talk