4 Coffee Shops Worth a Visit in Madrid
In recent years, the Spanish capital has developed a vibrant specialty-coffee scene. Here are some cool cafés to visit for a caffeine fuel-up.
BY TANYA NANETTI
SENIOR ONLINE CORRESPONDENT
Featured photo by Jorge Fernández Salas via Unsplash
HanSo Café, a Perfect Spot for Breakfast  
In Chinese, HanSo roughly translates to "a very humble person who invites people to his home." That's surely how you will feel after spending even a short time in one of the café's Madrid locations.  
Cozy, vibrant, and very welcoming, the first HanSo location in the Malasaña neighborhood was opened in 2015. Owner Nicho is originally from China but cut his teeth in the coffee world by training with the guys at Toma Café, right here in Spain. 
HanSo2, a larger, more minimalist space, followed in late summer 2021, bringing the same quality of the flagship store to a new neighborhood. 
HanSo uses coffee from the best European roasters (with a preference for Nordic light-roasted coffee) and brews it to perfection. They offer delicious Asian-inspired pastry and a to-die-for brunch menu. Try the scrumptious Croiffle: a croissant "upgraded" to waffle, served with crispy bacon, maple syrup, and caramelized seasonal fruit. You won't regret it.   
Naji Specialty Coffee, for a Sweet Mid-Morning Break
If, during your stay in Madrid, you feel like something different from your usual morning V60, Naji Specialty Coffee is the place to go. (A V60 is still on the menu, and it is quite good!)
The busy café, named after the Iraqi-born owner, offers a specialty that's become legendary: the Pistachio Latte. Lest the most snobbish coffee geeks turn up their noses, it has nothing to do with trendy, too-sweet milky drinks. Featured in Condé Nast Traveler, this latte's authentic pistachio flavor is magical, opening a door to Naji's culture and heritage.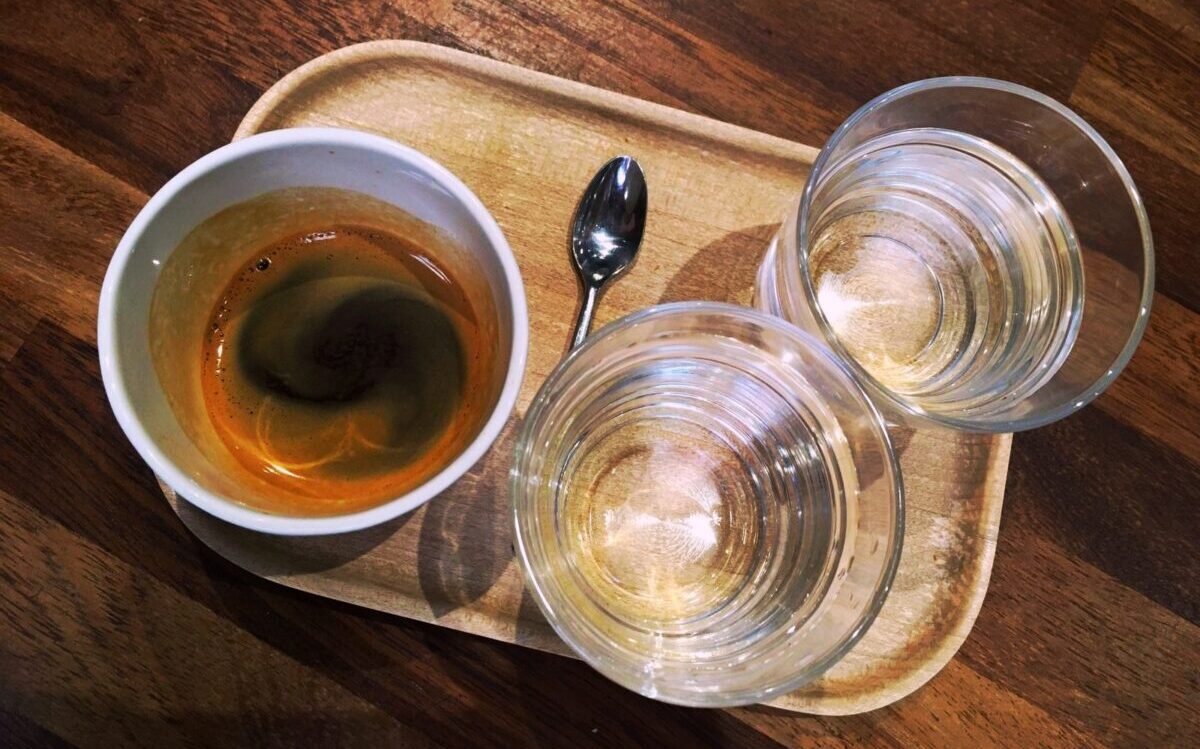 The Fix, for a Quick Lunch and Home-Roasted Beans  
An investigation of Madrid's specialty coffee scene wouldn't be complete without trying some of the local roasters. The Fix Coffee Roasters, founded in 2018, serves its delicious roasted coffee in a lovely café nestled in a vibrant neighborhood near the famous Plaza de España.
Alongside hand-brews, drip coffee, and espresso-based drinks, at The Fix you will find everything you need to fix you up for a busy day, from homemade cakes to toasts and salads. Come in for a quick lunch, and leave with a bag of coffee to take with you on your next adventure! 
Acid Café, for a Relaxed Madrid Afternoon
Specialty-coffee shop, bakehouse, shop: Acid Café is all of this, and much more. Opened in 2017 by Fede Graciano, the café's first location—known as Acid #1—is the place to go for relaxing on a lazy afternoon. This small, comfy coffee shop serves coffee from the Danish roaster La Cabra, to be paired with fragrant homemade pastries. 
Acid recently opened two (plus one) more shops. Acid #2, just a few minutes' walk from the main location, specializes in baked goods. Acid #3, farther away, is focused on coffee merch and retail. Gota Wine (which, while carrying a different name, is managed by the same lovely people) is just around the corner. It offers naked wines, small plates, and records—a perfect way to end a busy, caffeine-filled day. 
ABOUT THE AUTHOR
Tanya Nanetti (she/her) is a specialty-coffee barista, a traveler, and a dreamer. When she's not behind the coffee machine (or visiting some hidden corner of the world), she's busy writing for Coffee Insurrection, a website about specialty coffee that she's creating along with her boyfriend.


Source: Barista Magazine